Name: Zach Guy
Title: Shaded aspects getting weaker
Location: Crested Butte Area
Date of Observation: 12/06/2014
Aspect: North, South
Elevation: 12,000 – 9,000 ft
Avalanches: Only minor sluffing on steep terrain, but we are heading towards facet sluffs pretty soon.
Snowpack: Toured up Red Lady skin track into Redwell Basin. On South aspects Near & Below Treeline, the snowpack is almost entirely facets with a couple melt-freeze crust layers near the surface of varying thickness depending on slope angle.
On North aspects: Above treeline was variable depth and density. The surface was grabby wind crusts, with faceted snow below and/or above. Near and below treeline is all faceting, in the 4F range, 1-1.5 mm in size. Snowdepth around 30-50 cm. Trapdoor skiing below 11,000 feet, with ski pen frequently to the ground.
A few patches of surface hoar, mostly in low elevation creek drainages or sheltered southerly aspects near treeline. See photo.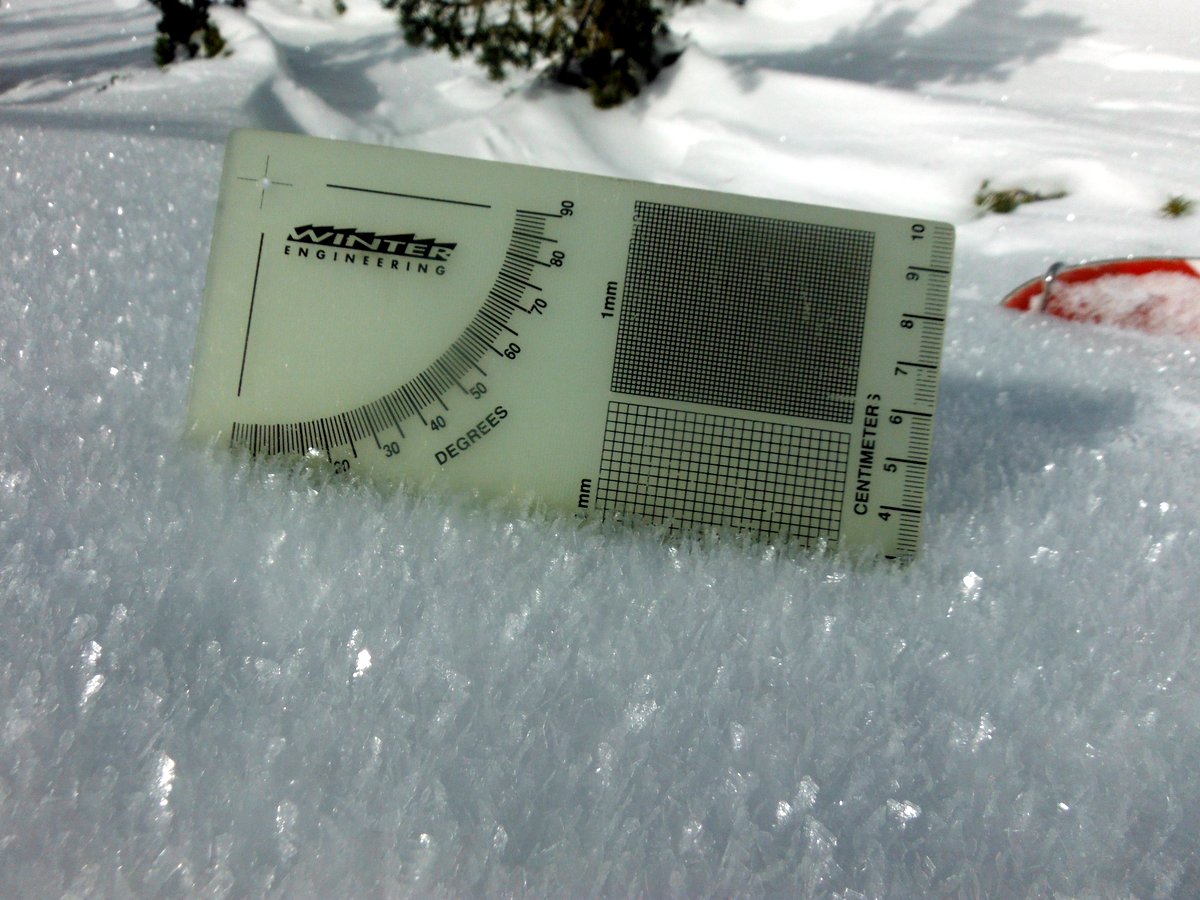 Surface hoar on Red Lady, near treeline.