Crested Butte Avalanche Center
PO Box 2351
Crested Butte, CO 81224
Telephone: (970) 275-5761
For email inquiries, please use the form below.
Mission
The Crested Butte Avalanche Center's (CBAC) sole purpose is to prevent the loss of life, limb, and property to natural and triggered occurrence of avalanches in the backcountry surrounding Crested Butte.  The CBAC provides valuable and needed information and education to residents, visitors, and recreationalists in the Gunnison Valley, disseminating content through website, email, radio, social media, newspaper, and outreach events.  The CBAC issues daily avalanche advisories, including mountain weather forecasts, avalanche danger ratings, expected avalanche problems, travel advice, and forecast discussion, through the winter season, with fall and spring updates as conditions warrant. The CBAC provides additional resources, such as public and professional snowpack, weather, and avalanche observations, weather stations, and educational events and material.
Than Acuff - Executive Director
After 25 years of skiing the backcountry around Crested Butte and 10 years involved with the Crested Butte Avalanche Center as a supporter and board President, I moved into the Executive Director position in 2020.  Backcountry skiing is a passion of mine be it deep pow, corn, breaker crust or even the occasional high peak sastrugi. It's all good. Though deep pow is the ski of choice. While weather and avalanche forecasting is an extremely dynamic endeavor, we are fortunate to have our forecast team return year in and year out who are extremely knowledgeable about the nuances of our forecast area and continue to remain on the forefront of the larger avalanche forecasting world. Have fun, stay safe.

Zach Guy - Lead Forecaster
Zach started avalanche forecasting for the CBAC and Irwin Guides in 2011 after finishing his master's degree in snow science at Montanta State University. Starting in 2017, he took a three-year break from looking at Colorado's weak snowpack to direct the Flathead Avalanche Center in Northwest Montana and look at rain crusts instead. Zach returned to the CBAC in the fall of 2020 because he loves the mountains and community here.
Evan Ross – Forecaster
Evan Ross has been actively studying snow science and seeking face fulls of snow since the early 2000s. He joined the CBAC team during the 2014 winter season. Evan grew up ski racing in Jackson Hole before heading off to college in Colorado. It was while studying at Fort Lewis in Durango that Evan was exposed to the world of backcountry skiing for the first time and it has since turned into an obsession. Evan moved to Crested Butte in the winter of 2011. When Evan is not forecasting for the CBAC he runs www.powdervacations.com where he travels with guests to seek some amazing vacations, or teaches private avalanche education courses.
Eric Murrow – Forecaster
Eric has spent 5 years with the Crested Butte Avalanche Center and around 18 winters in Crested Butte.  Outside of forecasting, he teaches AIARE avalanche courses, works snow safety for the Gothic Mountain Tour and the Elk Mountain Grand Traverse, and is a board member and volunteer with the Crested Butte Mountain Rescue Team.  In his freetime Eric can be found exploring ski lines in quiet places around Gunnison County.
Zach Kinler - Outreach Director and Forecast and Assistant
Zach is in his 5th season with the CBAC, helping develop the Outreach Program as well
as supporting the forecast staff. His passion for snow and mountains began at CU
where he studied Atmospheric Science before pursuing a track in professional
avalanche training. Zach can be found wandering through the mountains year-round,
always looking for new challenges and adventures.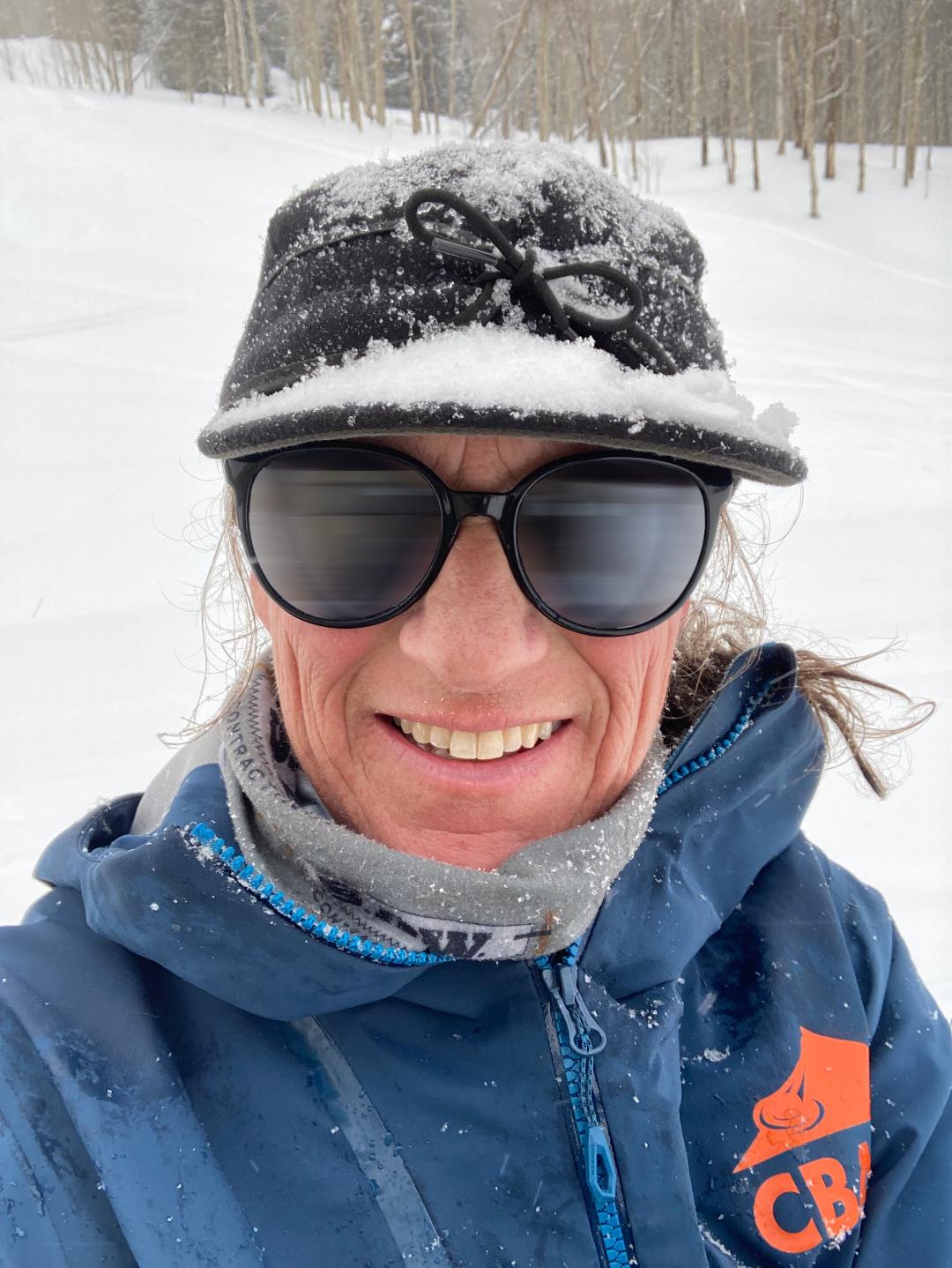 Karen Williams – Development Director
Karen grew up in Albuquerque, NM, and attended the University of Vermont. She graduated with a degree in Small Business Management and moved to the Gunnison Valley in 2001. Karen worked and lived in Irwin for several years, and relied heavily on the information the CBAC provided to keep her safe on her commute as well as on her backcountry adventures. Karen has worked in both the public and private sector and brings a wealth of knowledge in running small businesses and non-profit organizations. She is excited to put her skills to good use to make the CBAC is the best organization it can be!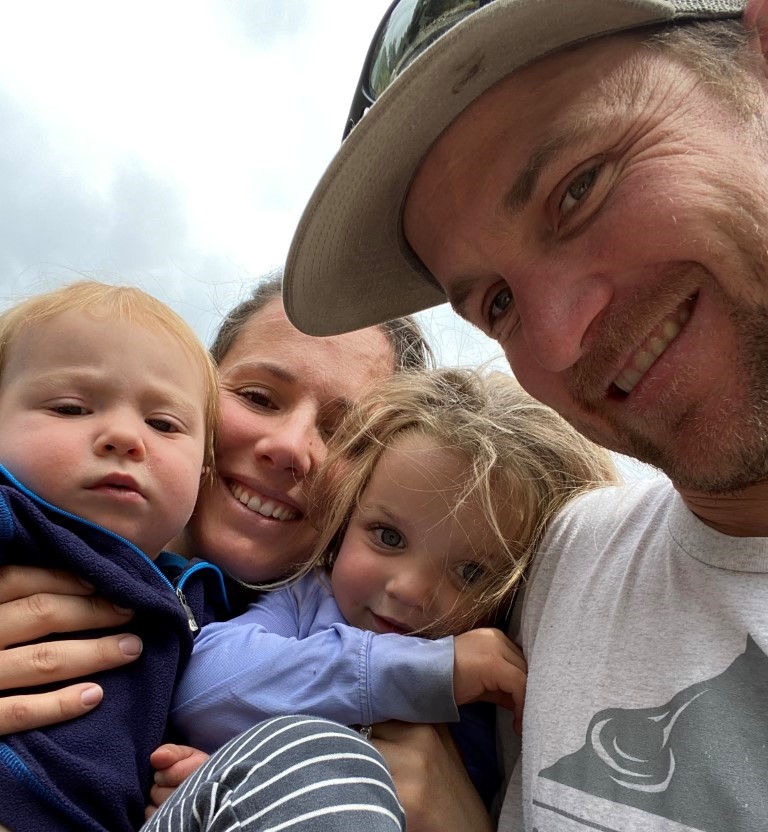 Ian Havlick – Outreach Assistant
Ian Havlick is currently the CBAC's Outreach Director after several years forecasting for the center.  Ian is a UIAGM/IFMGA certified mountain guide working in a variety of snowpacks heli ski guiding and ski touring throughout the winter including Bella Coola, British Columbia, northern Norway and Iceland.  Ian keeps coming back to the CBAC because of the team he works with and the satisfaction of giving back and raising avalanche awareness in the Gunnison Valley. Ian chases around his two kids alongside his wife Lucy and is so grateful to be able to raise them in a place like Crested Butte.
Board of Directors
Keitha Kostyk - President
Tara Allman
Steve Banks
Ben Breslauer
Jim Duffy
John Dugenske
Kirk Haskell
Chris Read
Andy Sovick
Seth Tucker