Location: Kebler Pass Area
Date of Observation: 02/09/2016
Name: Havlick
Subject: Irwin Tenure
Aspect: East, South East, South, South West, West
Elevation: 10,000-12,000 ft
Avalanches: HS-AB-R3-D2-O/G on 14lb airblast on 38º, west facing, shallow slope. 1-1.5m debris
Weather: Clear skies, intense solar, Above freezing at study plot (inversion) by 10:30-11am. Minimal wind at all elevations. One of those spring-like days.. High 36º
Snowpack: Stability tests in untraveled terrain in Rooster Rock area (south of Asia..) showed very poor structure, ECTV x2, ECTX, PST 30/130end on 20151211 depth hoar. The one extended column with no propagation was an interesting outlier?, after getting continuously poor results. Came back around with a 12£ ANFO airblast for same area with no result… bad shot plaement? False unstables?
Then went and poked into untraveled New World terrain… no results on all shots except shallow rock bank airblast, probably would have gone with lighter shot, but just happened to go on "stamp" Airblast. Average HS in krumholtz on upper half of new world has 200cm, but lower, steeper terrain is much shallower, more similar to rest of UUWW. Wet snow on SW facing terrain even in NW this afternoon.
East and south snow surfaces were moistening by noon.
IMG_3238
IMG_3237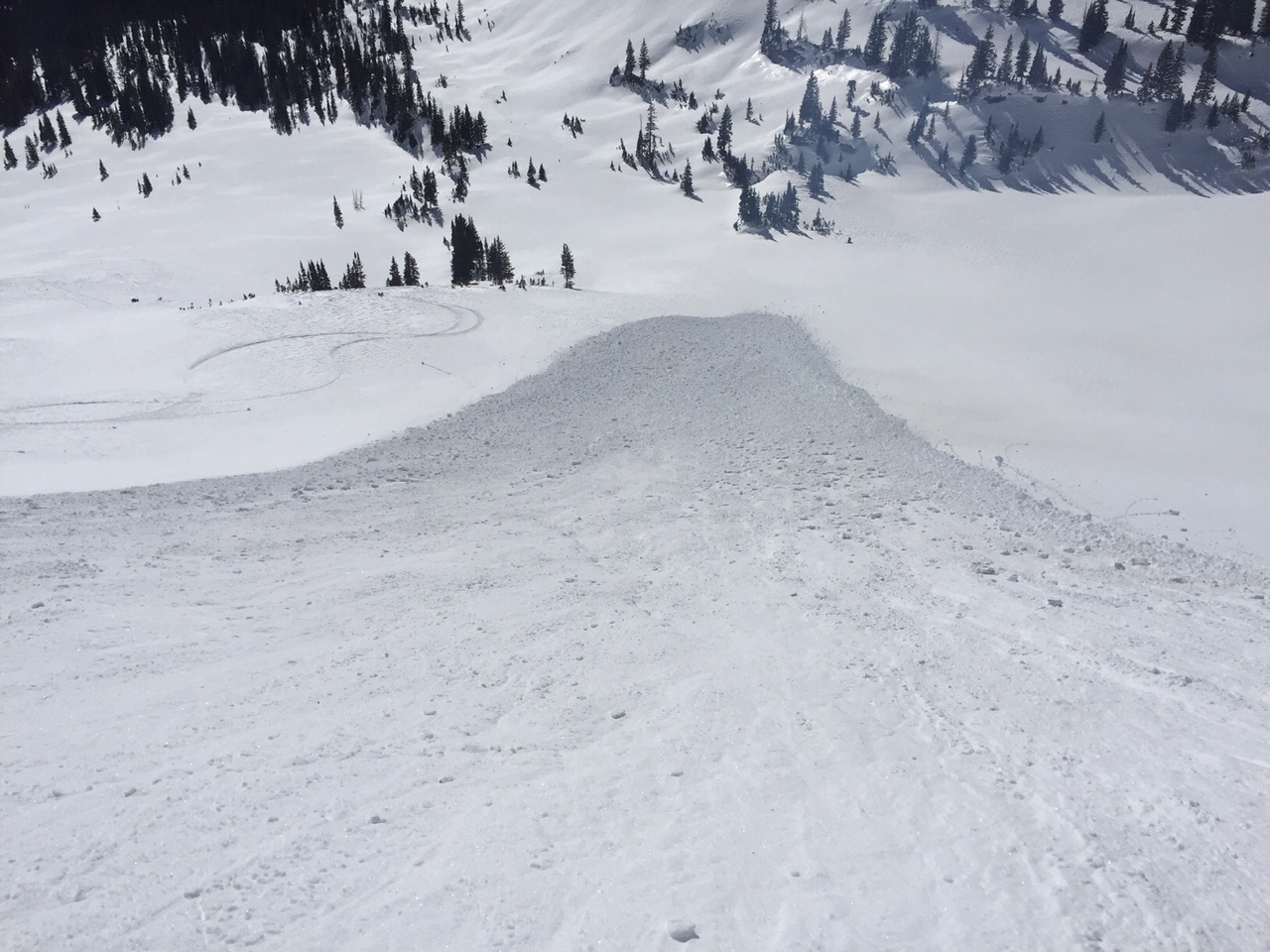 IMG_3235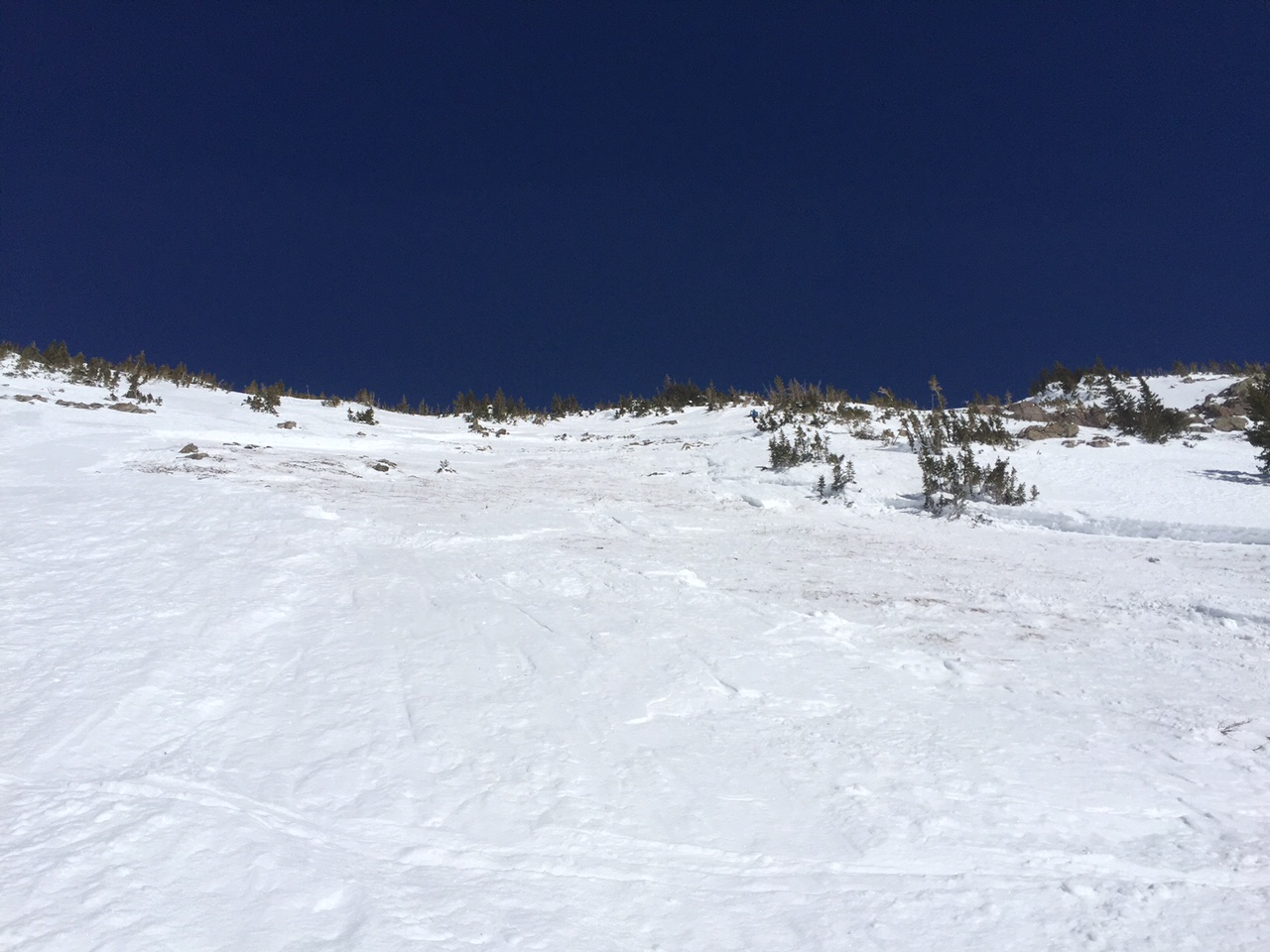 IMG_3234