🎧 Headphone up and enjoy this National Public Radio coverage of the Crested Butte Avalanche Center's new Outreach program!! Thanks for your generous support of the program. We couldn't do it without you! Enjoy the sweet sounds of all of your hard work...🎧
As the story points out, the funding for this avalanche education and outreach program is only temporary, so please hit the button below to help us continue to sustain and grow the program!
Today's NPR story was actually the second story covering our work this week! In case you missed it, check out the Colorado Sun article on our work linked below: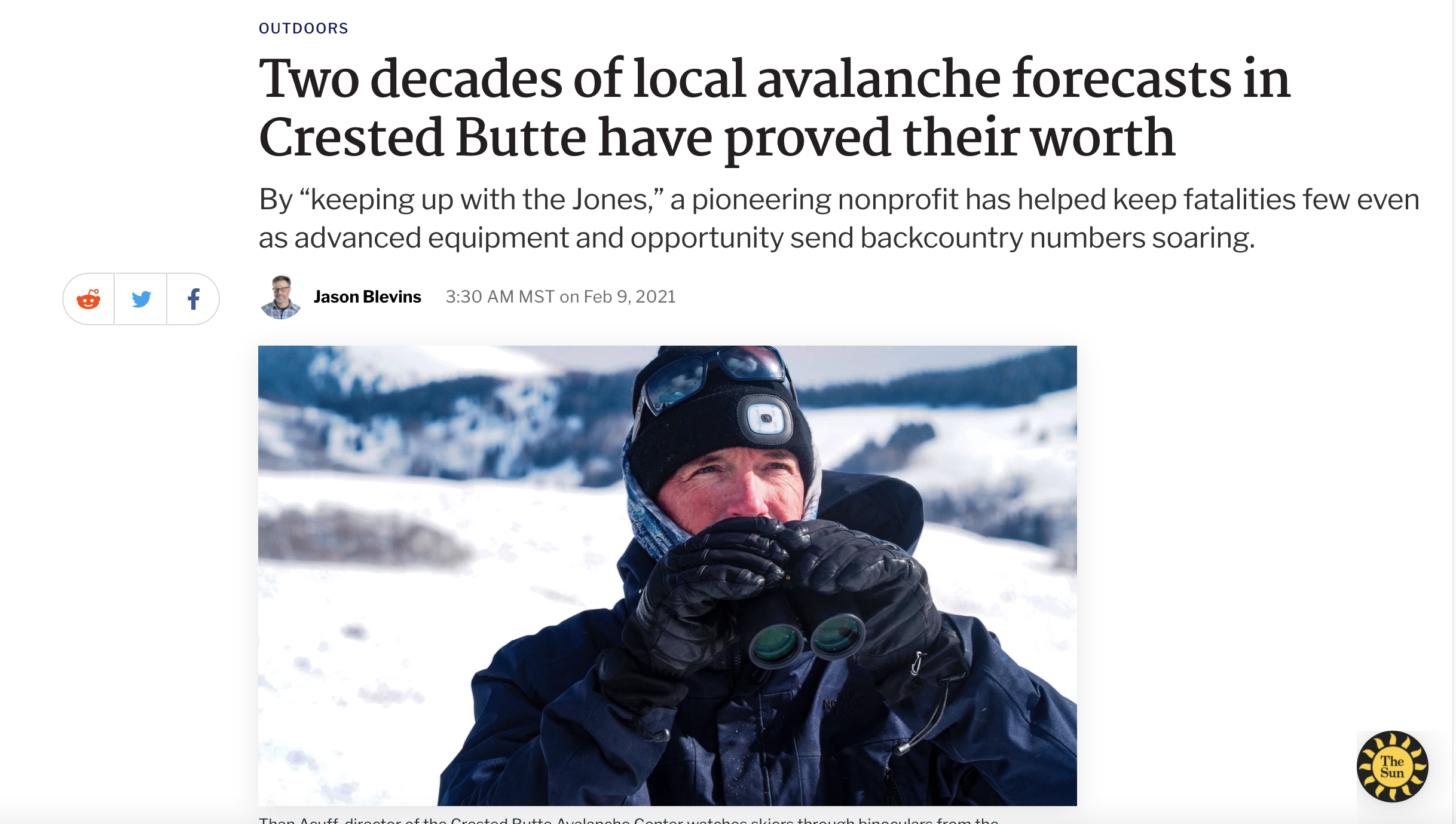 Thank you for helping us in our 20-year mission of helping Gunnison County residents and visitors enjoy our mountains and come home safely to friends and family.