Location: Kebler Pass Area
Date of Observation: 04/04/2017
Name: Ben Pritchett
Subject: Anthracites lap
Aspect: North, North East, East, South
Elevation: 10,000′-11,500′
Avalanches: Triggered 5x D1 to 1.5 soft slabs on Northeast to east slopes. 4-5″ deep. Touchy on terrain >40 degrees, propagating up to 50′ wide. (sorry no photos of these small avalanches)
Weather: Spits of S1 all day, but not much accumulation. Gusty Northwest winds transported snow all day.
Snowpack: Northerly slopes facing the wind were soft wind buff. Northeast to east aspects held the most new snow, particularly in drifted features like gully entrances or behind rows of trees. Sunny slopes had been cooked Monday afternoon, so while the cornices were growing above south facing terrain, we observed very limited wind slab development on southerly slopes.
Cornice block dropped on South aspect, producing no results.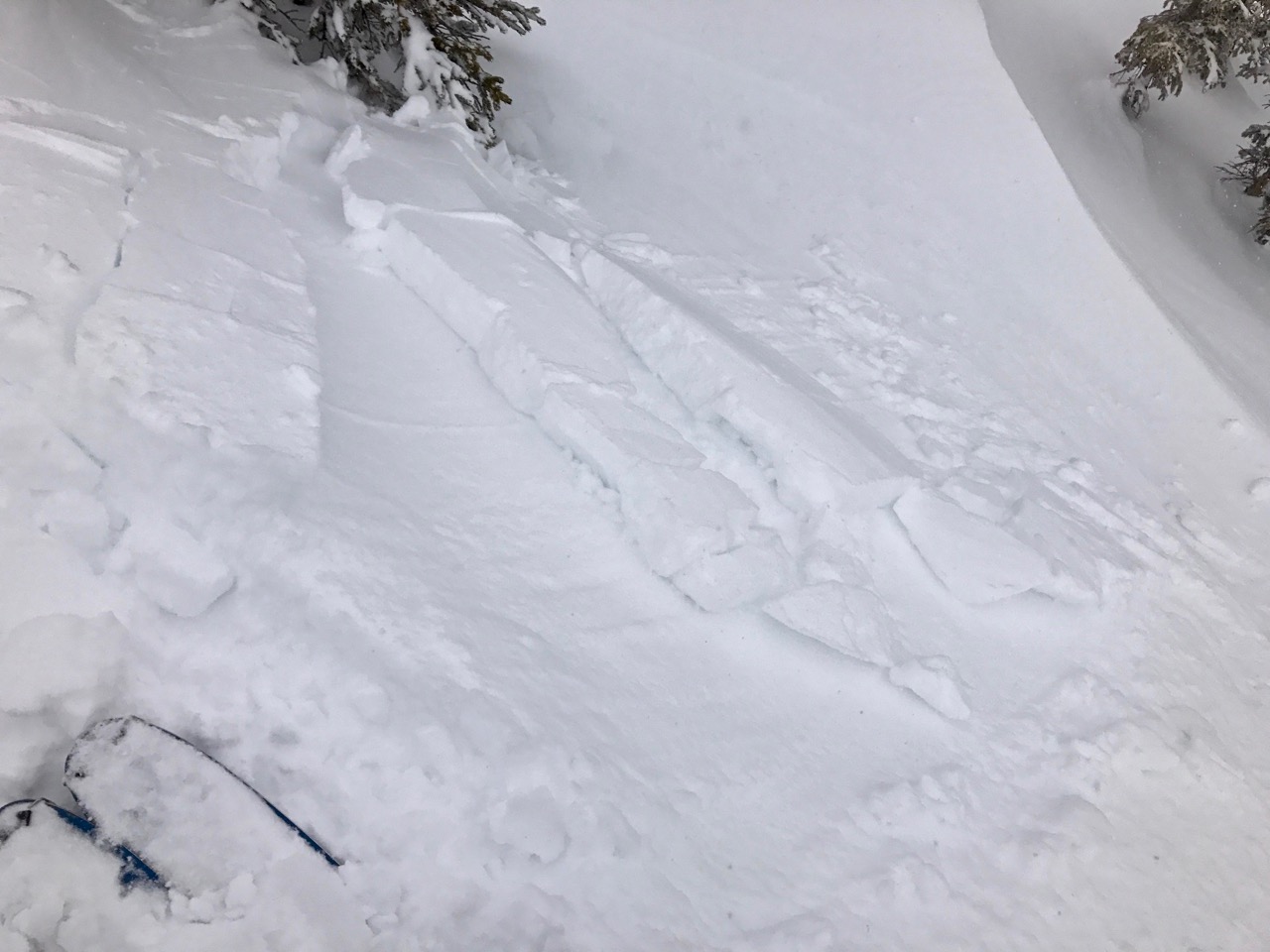 T
iny wind lens behind a row of trees indicating the depth of the wind slab problem.  When triggered in larger features, these propagated up to 50′ wide.