Location: Paradise Divide Area
Date of Observation: 02/07/2017
Name: Zach Guy
Subject: Wind slabs and persistent slabs on Schuylkill Ridge
Aspect: North East, East, South East, South
Elevation: 9,000- 11,100 ft.
Avalanches: Ski cut a small windslab on a crossloaded SE slope NTL. It was about 8-12″ deep, and ran on the melt-freeze crust interface, small in size. SS-ASc-R1-D1-I. See photos.
Weather: Surprisingly calm winds, but evidence of previous wind transport from the SW at ridgeline. S-1 to S1, snow in the morning and graupel in the afternoon. About 5 cm accumulated from 12 p.m. to 4 pm. Overcast skies and relatively warm temperatures.
Snowpack: Storm total below treeline was 25 cm by the end of the day. No signs of storm slab instabilities below treeline on sunny or shady aspects, but as we approached treeline, slabs became denser and more wind affected, with drifts up to 35cm thick. Minor cracking on NE aspects, where the storm snow was on hard wind board, and moderate cracking on SE aspects, where the storm snow was on a stack of melt-freeze crusts (Feb 4 crust was 3-6 cm thick, pencil hard, and Feb 6 crust was 2 cm thick and 4F to 1F hard, with a soft layer between). On a NE aspect BTL, one pit produced moderate, propagating results, 53 cm deep on the 1/19 surface hoar, below a 4F+ slab. (ECTP16, SC). No signs of instability observed on this layer.
S
kier triggered wind slab.  SE aspect NTL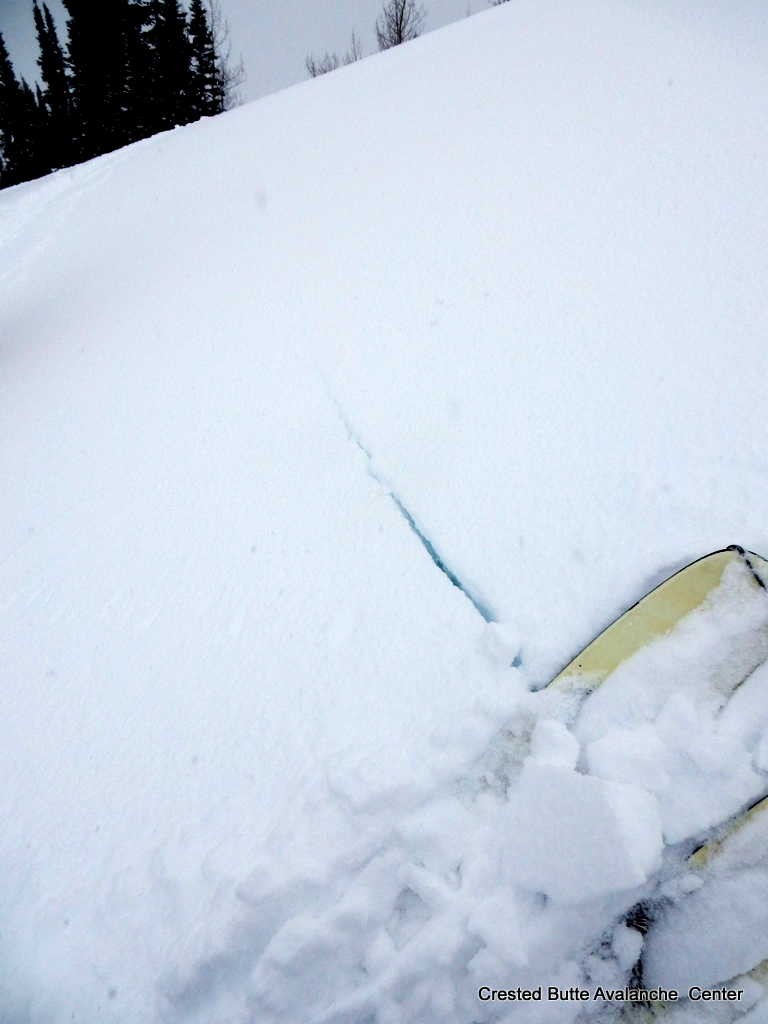 C
racking snow near treeline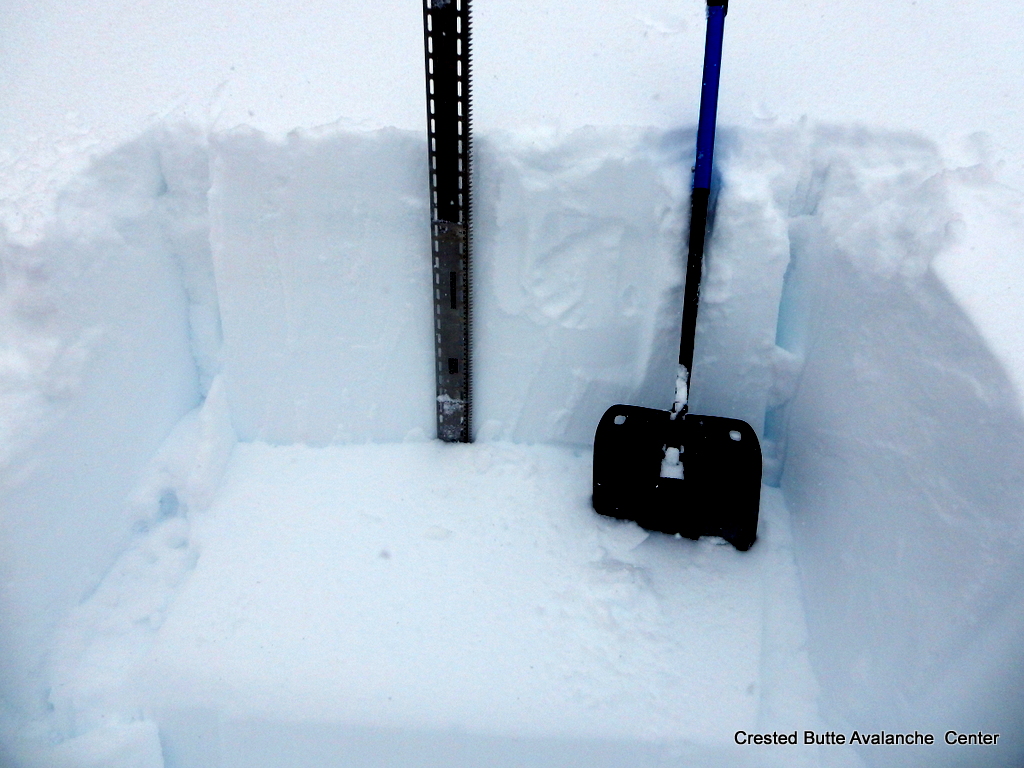 E
CTP16, SC on 1/19 SH, below a 53 cm, 4F+ slab.  NE aspect BTL.