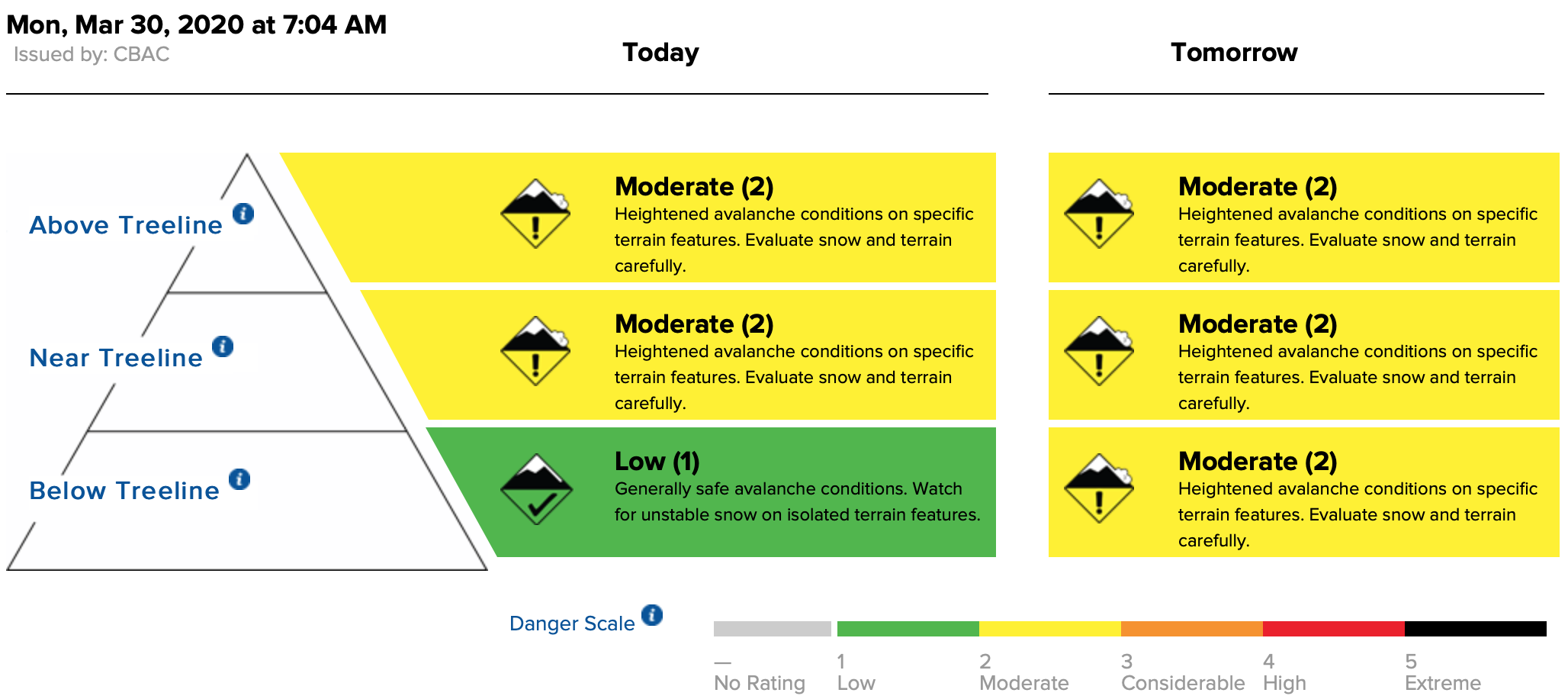 Summary
Recent snow accumulations are creating a nice little refresh under light winds. The two most significant problems and your primary avalanche hazards, remain as large Persistent Slab Avalanches releasing on old weak snow and Cornices. The Observations Page is full of examples for both of these problems. These avalanche observations suggest that a slab avalanche releasing deeply into old snow will need a large trigger such as a cornice falling from above. However we are not ready to rule out human triggering and that is a very important consideration in your terrain selection. The most suspect terrain for triggering one of these slab avalanches would be on steep slopes near or above 35 degrees, and near a trigger point such as a convex roll, or where the snowpack thins near things like rock outcrops.
Traveling below large cornices needs careful terrain evaluation, or simply avoidance. Some of these cornices are just barley hanging on and could also be triggered from above. A party yesterday watched a large cornice release near the Red Lady Skin track, and the day before a person triggered a large cornice from another ridgeline. Cornices can release with no warning and break back onto the ridge further than you expect.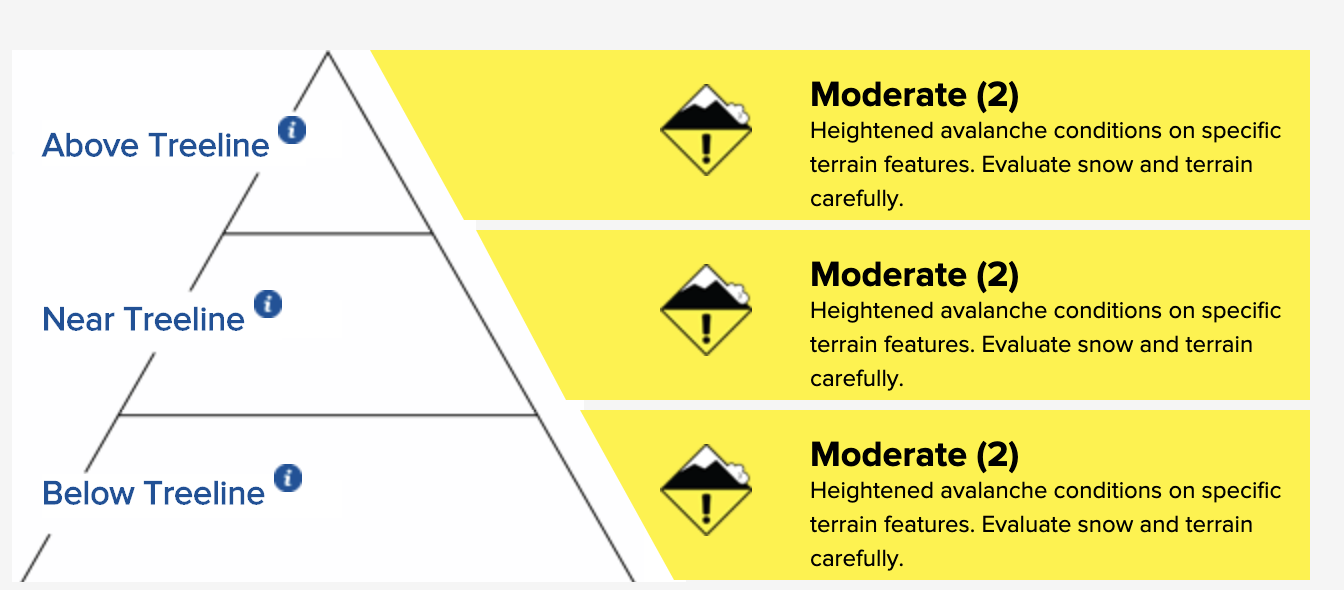 Our forecast display looks best on the desktop, but you can pinch and scroll below to see the COMPLETE AVY BULLETIN.