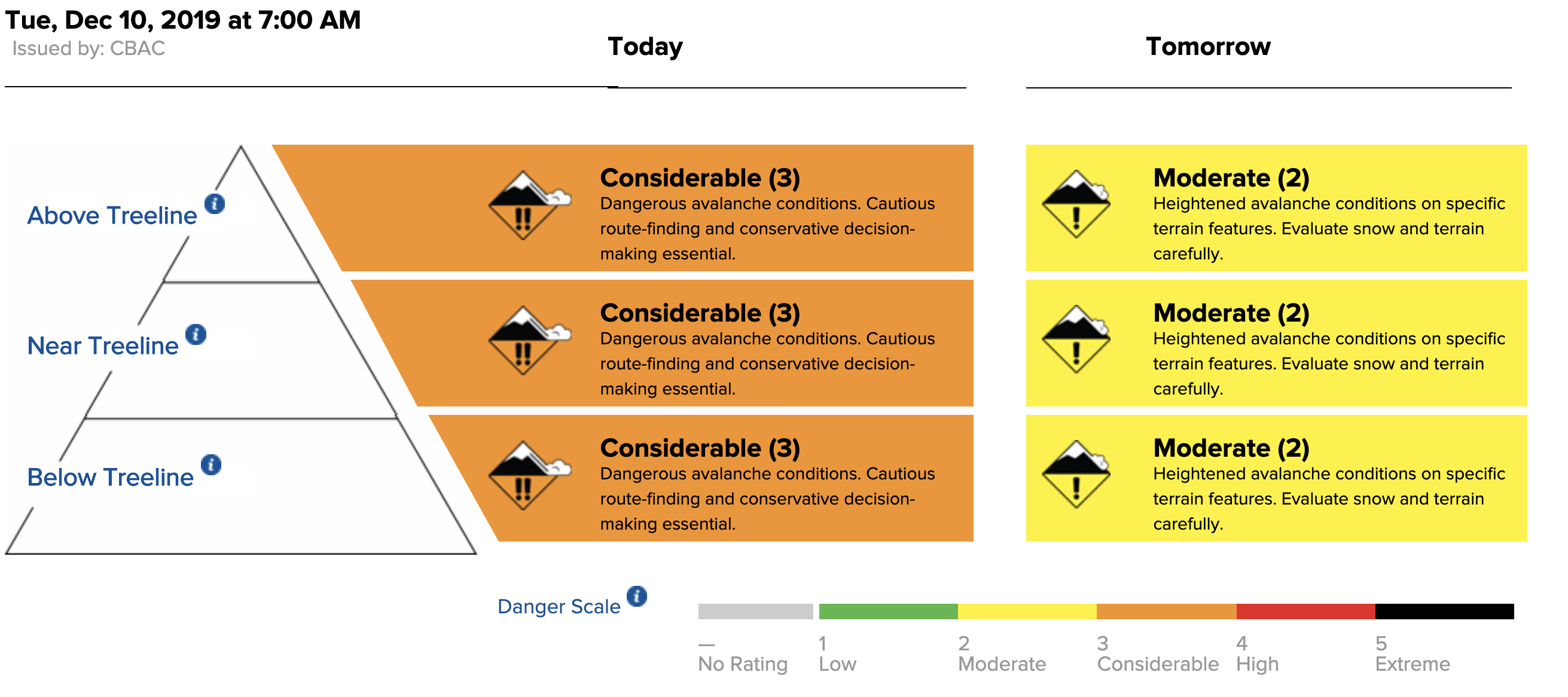 Summary
The loading period that stressed the snowpack from snowfall and wind has largely come to an end. Natural avalanche activity will be unlikely, but you are still likely to trigger an avalanche on the most suspect slopes that face northwest through north through east especially terrain the has been recently drifted from northwest winds. Remote triggering slopes from below or adjacent terrain remains a concern.
The recent strong northwest winds have built fresh slabs on slopes above treeline. Many of these fresh slabs will overlap deeper, more concerning weak layers but on southerly facing slopes the potential avalanches will remain shallow.
Today it will continue to be prudent to reduce slope angle to 30 degrees or less if you are traveling on terrain that faces the north half of the compass or has been recently drifted, to reduce your risk of triggering a dangerous avalanche. Southerly terrain that has not been recently drifted will offer a reduced likelihood of triggering an avalanche.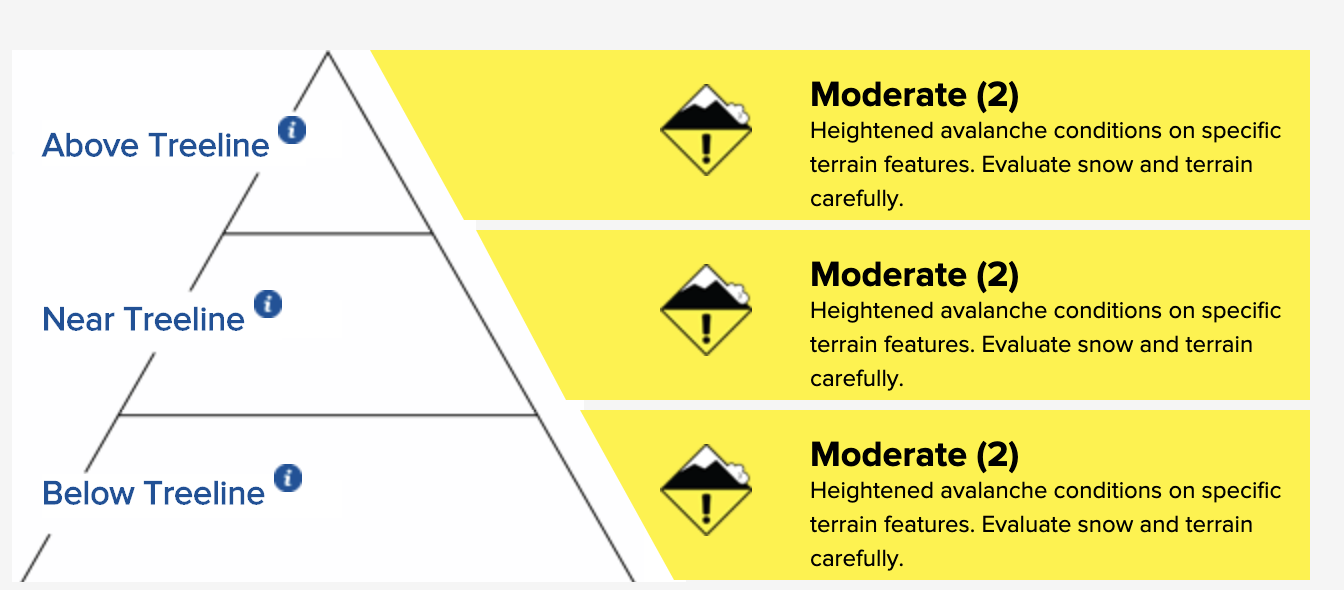 Our forecast display looks best on the desktop, but you can pinch and scroll below to see the COMPLETE AVY BULLETIN.