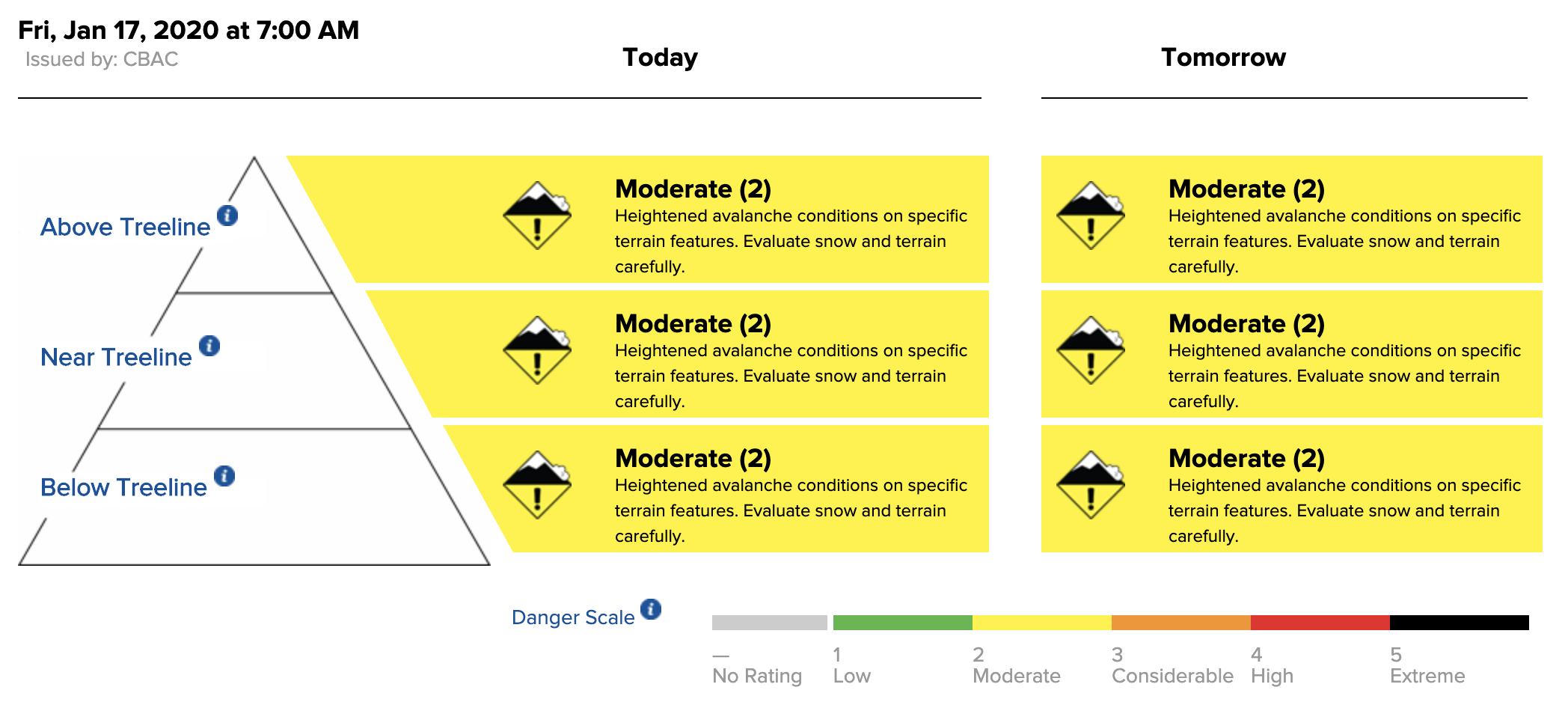 Summary
A quick yet hard-hitting storm will impact the Crested Butte area through the early afternoon today. With snowfall totals up to 8 inches by 2 pm and strong westerly winds, expect to find fresh drifts on the east half of the compass. Drifts will build throughout the day a become more problematic as the day progresses. Deeper in the snowpack are older weak layers that continue to produce avalanches and will be stressed by another loading event. The most suspect terrain will be slopes that face north through east through southeast that receive fresh wind-loading. It is possible for you to trigger an avalanche in the recently drifted snow as well as deeper weak layers.
Fresh drifts will form underneath ridgetops, below cornices, and have a smooth, pillowy appearance. Identifying and avoiding drifted terrain will reduce your chances of triggering an avalanche. Sheltered terrain will generally offer safer riding conditions, but there are known weak layers in the upper snowpack like Surface Hoar. Take the time to dig into the snowpack in sheltered terrain to identify if concerning weak layers are present.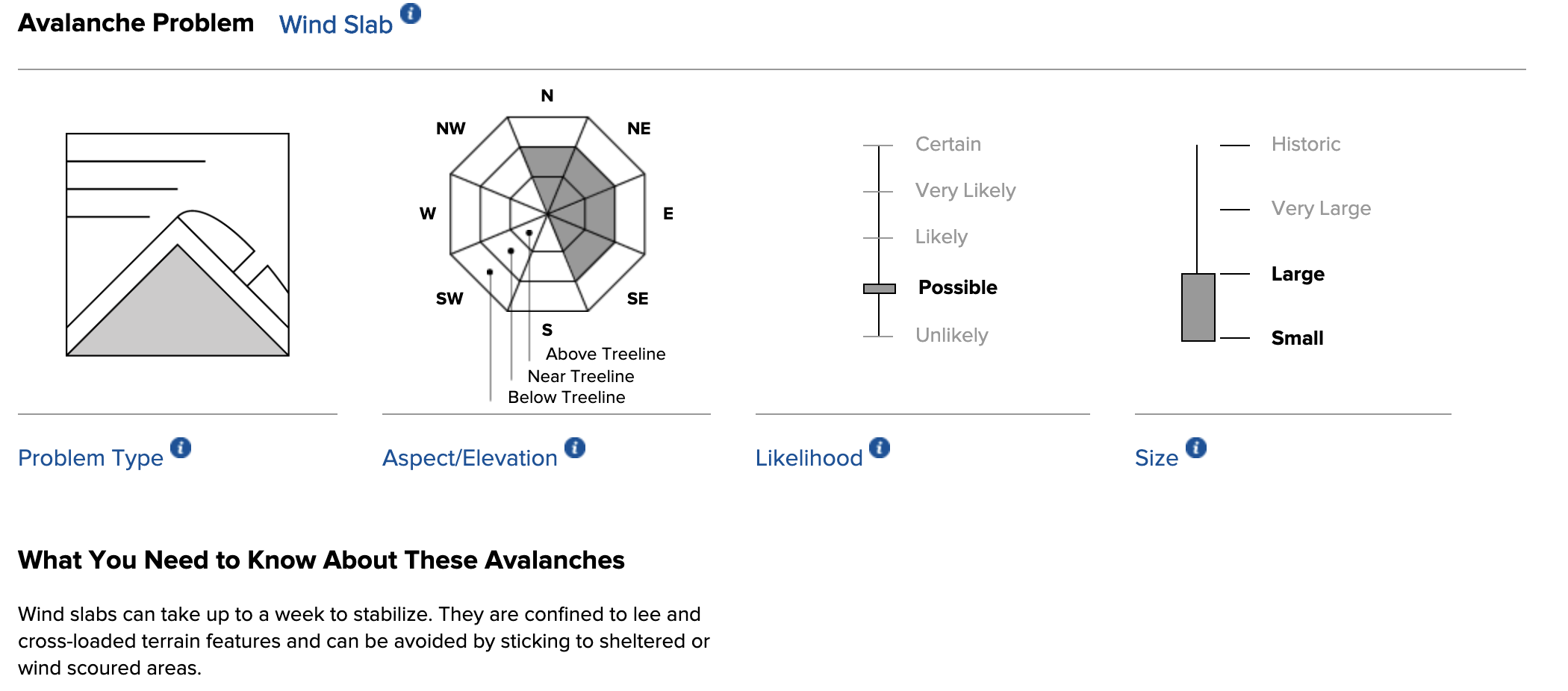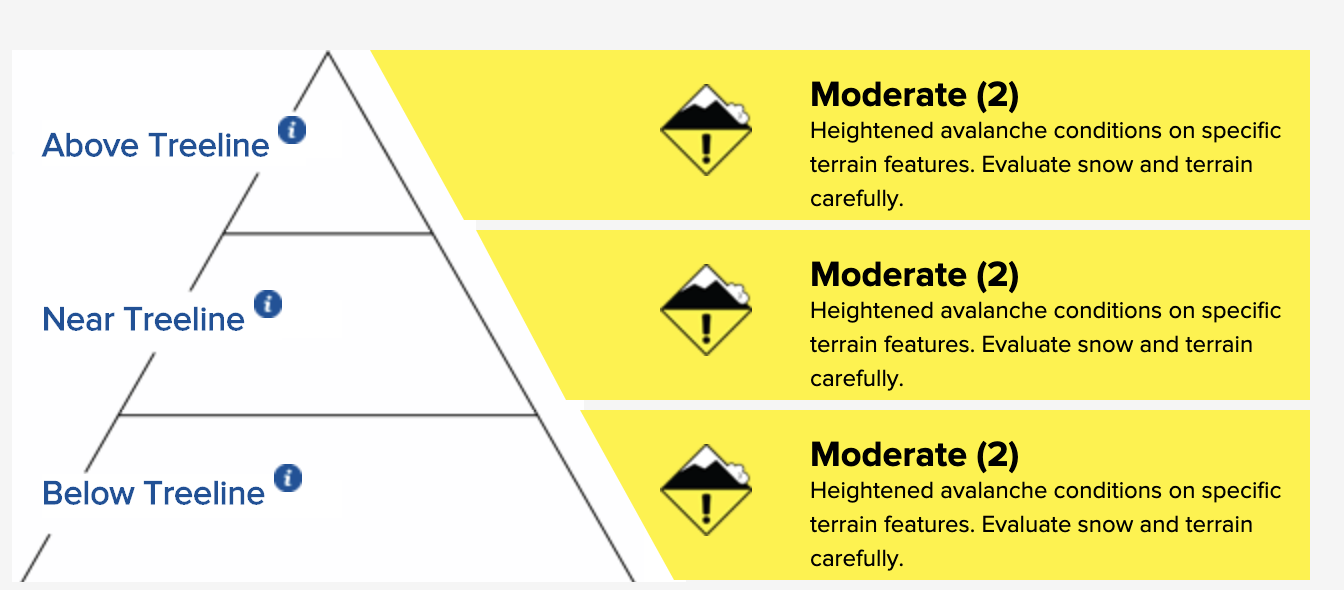 Our forecast display looks best on the desktop, but you can pinch and scroll below to see the COMPLETE AVY BULLETIN.