Location: Crested Butte Area
Date of Observation: 02/09/2017
Name: Arden Feldman
Subject: Coney's
Aspect: North East, East, South East, South, South West, West, North West
Elevation: 10,600
Avalanches: Many small natural wet loose avalanches on steep southerly aspects, even saw some on a northwest aspect below tree line running off some cliffs. No slab avalanches observed on Schuylkill Ridge or the surrounding mountains.
Weather: Warm temps and light winds. Clouds decreasing through the day with few clouds by the afternoon.
Snowpack: Snow surfaces on east aspects below tree line had a very thin crust in some places but were generally relatively dry in the afternoon. Snow surfaces on west aspects below tree line seemed to have received more warming and were wet down to a couple of cm's, likely due to the decreasing clouds through the day. On a northeast aspect below tree line the 1/19 interface was 75 cm down and had an obvious large surface hoar layer. The top 25 cm's of the slab were entirely graupel. An ECT did not produce any results in the first 30 taps, but after removing some of the slab below the shovel it fully propagated with one more hard tap.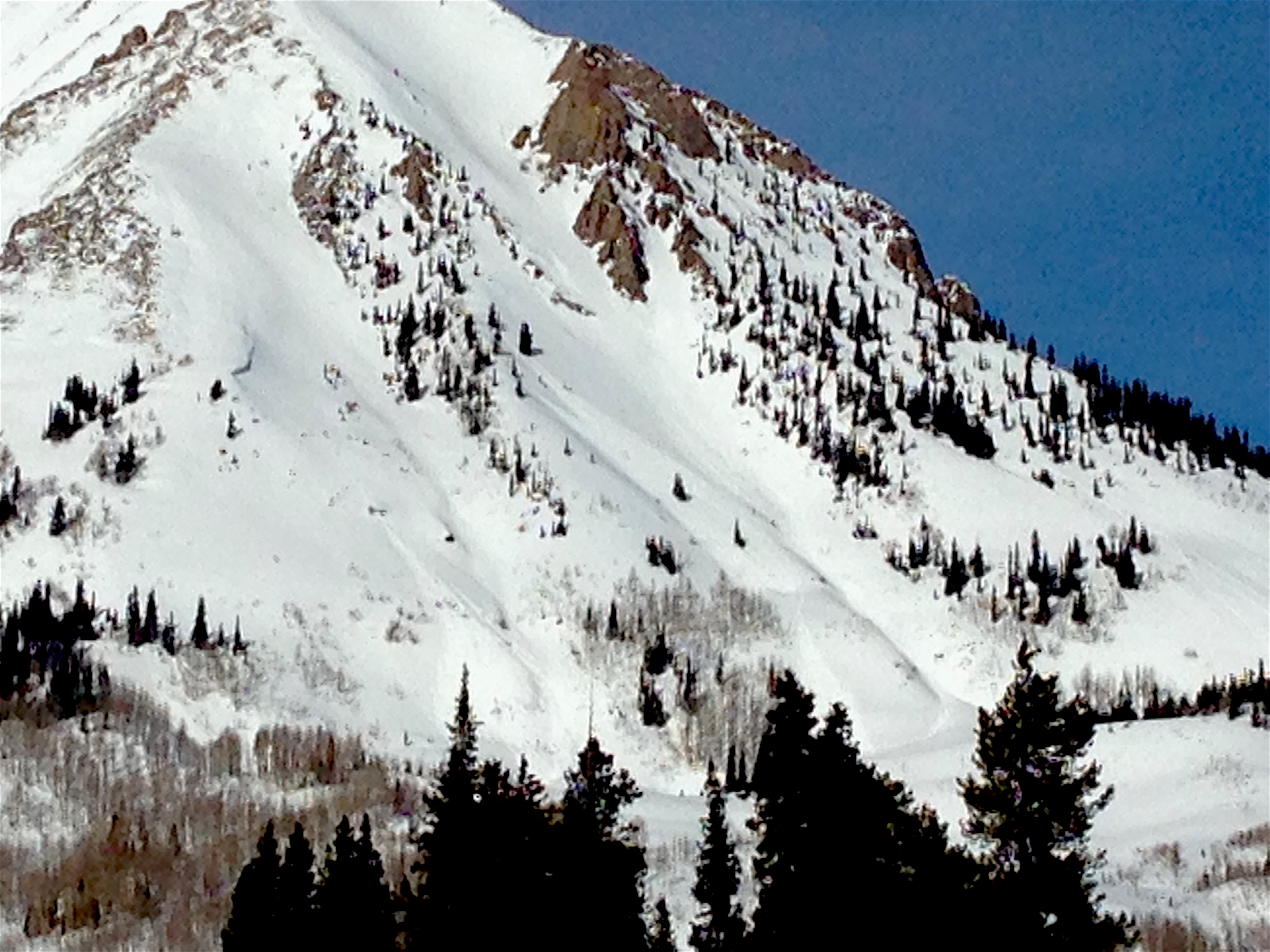 Wet-Loose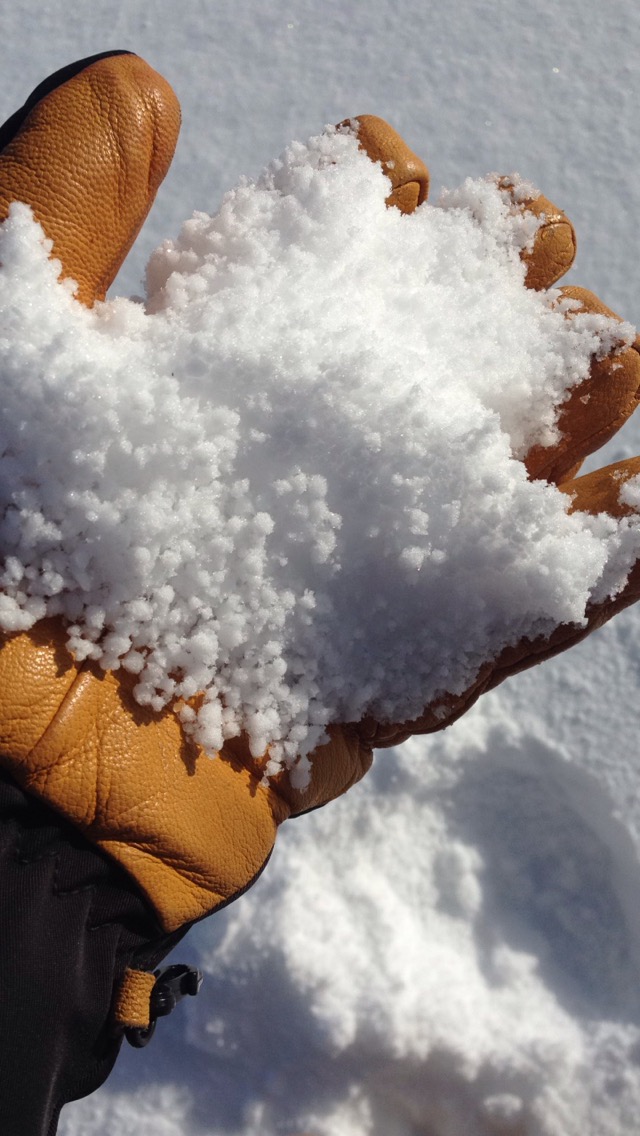 Graupel