Location: Kebler Pass Area
Date of Observation: 02/25/2017
Name: Zach Guy
Subject: Wind slabs and crust/facet sandwich
Aspect: East, South East, South, West
Elevation: 11,000-12,000 ft
Avalanches: On a cross-loaded east aspect at 11,500 ft, I skier triggered a 12″ deep, 30 ft wide wind slab, which broke on facets between 2 thin crusts. SS-ASc-R1-D1-O.
Weather: Cold! Temps stayed below 0F at high elevations. Winds picked up through the day, moderate to strong out of the west, transporting snow near ridge lines. Overcast/obscured skies.
Snowpack: The most recent storm snow (~8″) appeared to be bonding well to the crusty interface (2/22). No cracking or sluffing observed, even in thicker drifted areas. On southerly aspects, there is a crust/facet/crust sandwich below the storm interface, which became more concerning (due to thinner, softer crusts) the closer we turned towards north half of the rose (such as E and W aspects). This could become an issue with more loading.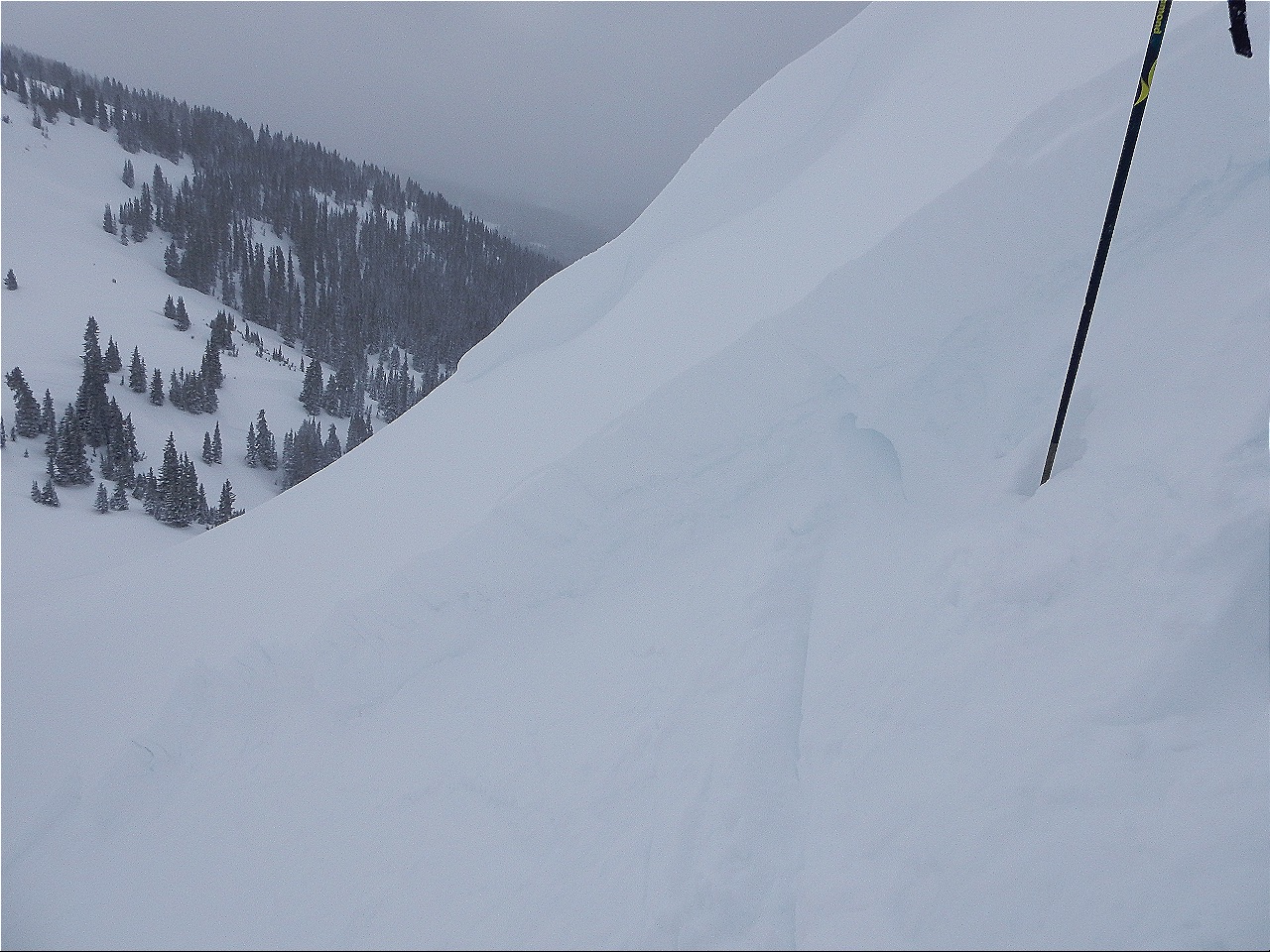 E-aspect-Barkmarker