Location: Crested Butte Area
Date of Observation: 12/16/2015
Name: Zach Guy and Jimmy Buchanan
Subject: Wind slabs on Gothic
Aspect: South, South West
Elevation: 10,000 -12,500 feet
Avalanches: On a S/SW facing slope above treeline, we skier triggered a wind slab up to 10″ thick (4F) that ran on the melt-freeze crust interface. It was up to 250 feet wide, and ran 1,600 vertical feet. It entrained a significant amount of snow and gouged through the melt-freeze crust into facets halfway down the path. Given the terrain trap it was in, it would have buried or severely injured someone. SS-ASc-R2-D1.5-I.
We also noted several D1 to 1.5-ish looking debris piles in the Ruby Range on east aspects. Too far away to tell if these were loose or slab avalanches; presumably naturals.
Weather: Few increased to Scattered clouds. Light southwest wind with no transport. Cold temps.
Snowpack: 2″ of settle storm snow below treeline, over supportive melt-freeze crusts or dirt on S, SE aspects. Facets below the crust. The new snow was noticeably denser and more cohesive than yesterday. Above treeline, the new snow was drifted from 3″ to 10″ deep from northerly loading patterns, cracking under foot. SE, S, and SW appeared to catch most of the recent wind loading, as well as windloading events from previous storms. NW and NE aspects were bare, with plants/rocks/facets showing. E aspects showed a mix.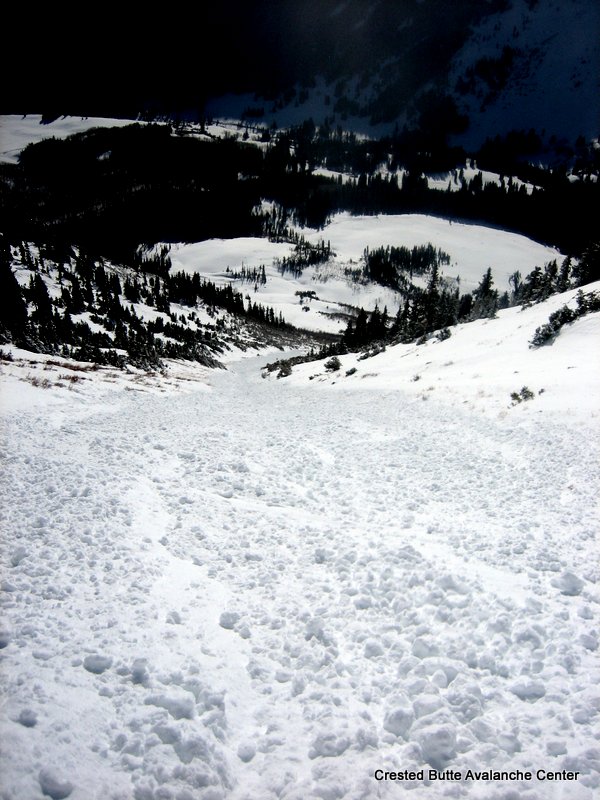 IMG_5366-001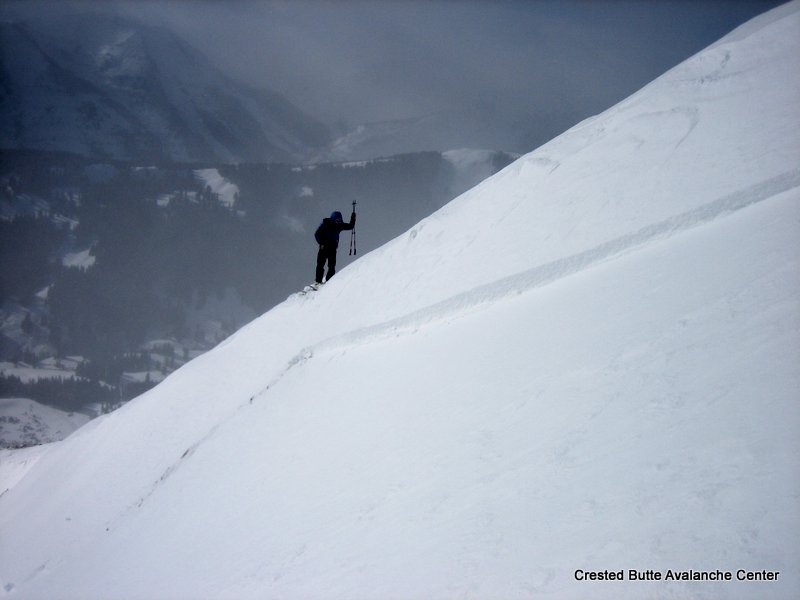 IMG_5361-001