Location: Paradise Divide Area
Date of Observation: 11/04/2017
Name: Turner Petersen CBCS Senior
Subject: Whumphing on low angles of Paridise Divide Bowl (WSC bowl)
Aspect: North West
Elevation: 11,600
Avalanches: None, Just whumphing on a 30 degree protected pocket.
Weather: Cloudy and snowy with winds blowing 10-15 mph to the North West with gusts in the 30's. Maybe 28 degrees F.
Snowpack: Snow depth in a wind-loaded gully ranged from 35-75 cm deep. The protected bottom of the very small north facing gully contained most of the snow we saw in October and that's where we were seeing positive results with our collum test. The nonprotected section of the pit outside of the gully was mostly this week's new snow. There were almost 7 inches of new snow some of which was from wind loading blowing across the gully.
We remote triggered cracking from 15 meters away at the top of a very small convex roll from the bottom where we were skinning. A big whumph occurred so we decided to dig a pit and do a collum test. Surrounded by grass and on a small pitch of about 30 degrees at the very bottom of Paradise Bowl (Paradise Divide Bowl), we felt good about where we were. The test produced a positive result at 11 taps about a foot into the snowpack. The slab was failing on that mid-October storm layer. it just took a little weight to wake it up. Extremely rotten facets are littering the snowpack right now.
Snowpack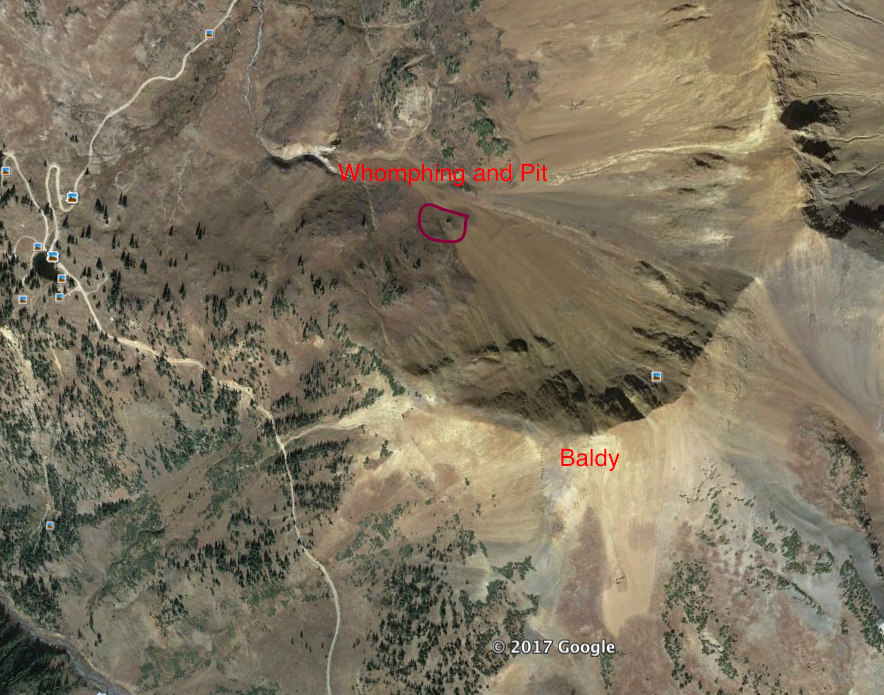 Location
Crack