Location: Kebler Pass Area
Date of Observation: 12/05/2016
Name: Zach Guy
Subject: Weak, unreactive snowpack on westerly aspects.
Aspect: South West, West
Elevation: 10,000 – 11,400 ft.
Avalanches: None
Weather: Broken skies, strong SW winds with moderate snow transport. Brief pulses of S-1 with trace accumulation
Snowpack: On W and SW aspects N/BTL, the snowpack is generally too incohesive or shallow for avalanche concerns. Slabs from last week's storm are faceting away. Non-propagating results in ECT's, no results from explosive testing or ski cuts. 1 cm melt-freeze crust on SW aspects, with .5 mm facets below. West aspects remained dry yesterday, and the surface is small grained facets or windpacked grains.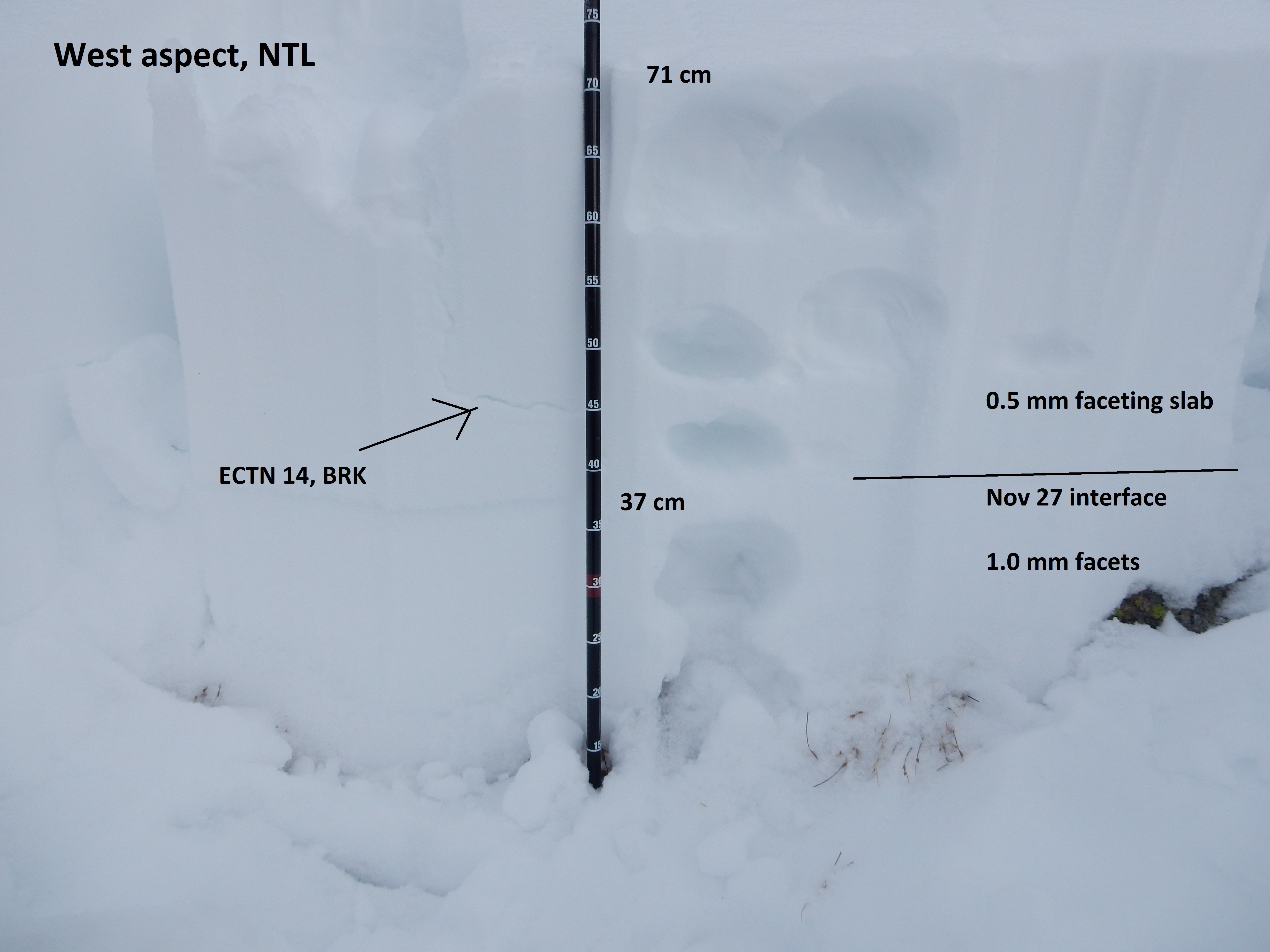 DSCN1140