Name: Zach Guy
Title: Weak and ready for action
Location: Paradise Divide Area
Date of Observation: 12/20/2014
Aspect: North, North East, East
Elevation: NTL, BTL
Avalanches: Observed about a dozen recent slab avalanches on N/ATL slopes in the bowls above Pittsburg below Schuykill Peak., all D1 in size, but some with impressive propagation for their shallow crown depth. The pattern was any slope that had seen a breath of wind that faced NW to NE. Checked out one crown, 8″ deep, fist hardness, over the Dec 13th facet layer. Foreshadowing….
Weather: S-1. Winds began to increase around 4 p.m. with blowing snow.
Snowpack: 8-10″ of fist to fist+ hard new snow over the Dec 13th facet layer, Fist hard, very pronounced facets. One minor crack observed.
Uploads: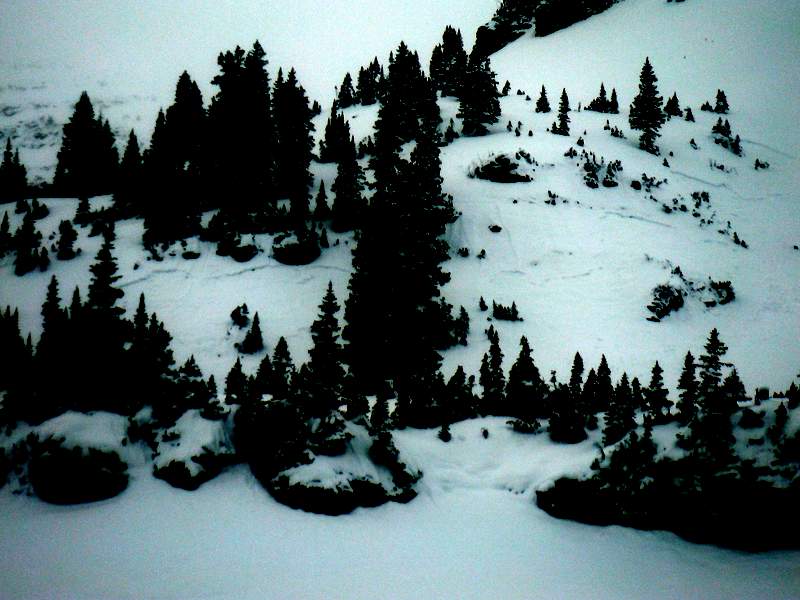 DSCF5415