LOCATION: Crested Butte Area
DATE OF OBSERVATION: 03/02/2015
NAME: Zach Guy
SUBJECT: Very Large Natural and remotely triggered slides on Axtell
ASPECT: North, North East, East
ELEVATION: 10,000 to 12,000 ft
AVALANCHES: Most impressive avalanche cycle I've ever seen on Axtell. Slides in 1st, 2nd, 3rd, 4th, 5th and 6th bowls that all ran yesterday or today. The last 4 ran wall-to-wall, up to 2,000 feet wide and most running 1,500 – 2,000 vertical to valley floor. These were N/ATL on N/NE/E aspects, with one wrapping to SE.. All crowns were 2-3 feet deep, failing on the same near surface facet layer buried mid-February and gouged to the ground in places. With the exception of a D2 in 1st Bowl (BTL), the remainder were all D2.5 to D3's (N/ATL). Two (maybe 3?) were triggered remotely by a party in front of us from the ridge. The other three were naturals. We also remotely triggered a narrow D2 that ran to valley floor.
WEATHER: Warm. Periods of very light snow. Moderate southwest ridgetop winds with moderate snow transport. Overcast skies.
SNOWPACK: Last night's snow was dense and top heavy. Lots of tree bombing today and southerly surfaces became moist. On north aspects near/below treeline, about 70-90 cm of 4F to F hard snow down to our fist hard, mid-February facet layer. All facets below that.
UPLOADS:
Crowns were 70 – 90 cm thick.  Generally 4F to 4F- slabs over fist hard facets.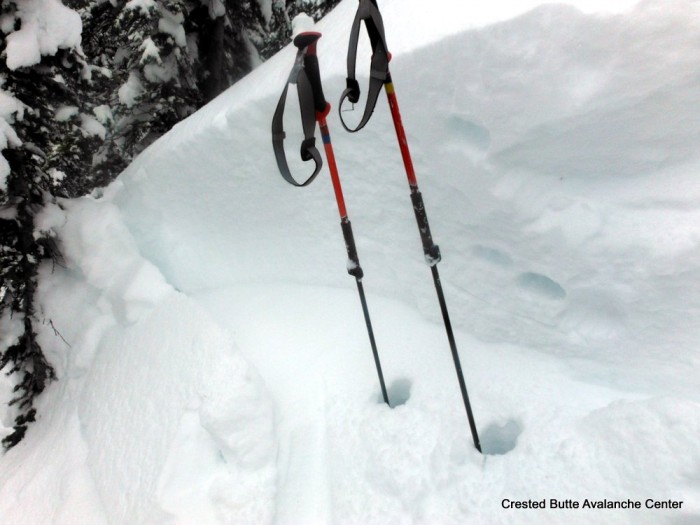 2nd Bowl on Axtell.  (North aspect N/BTL)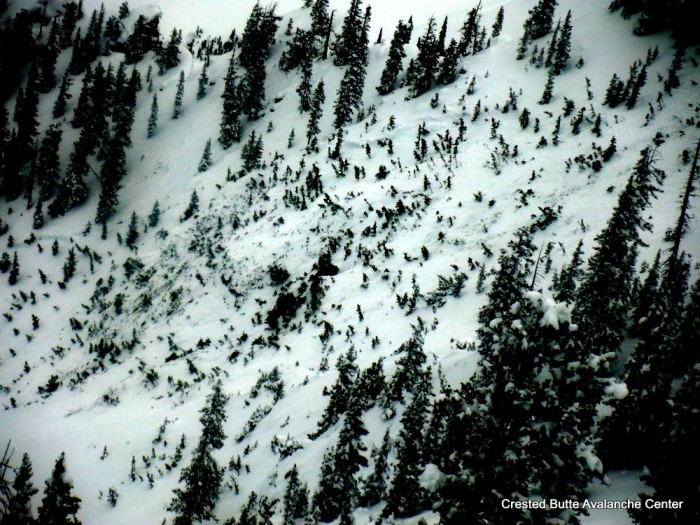 Wang Chung Face (North aspect, near treeline)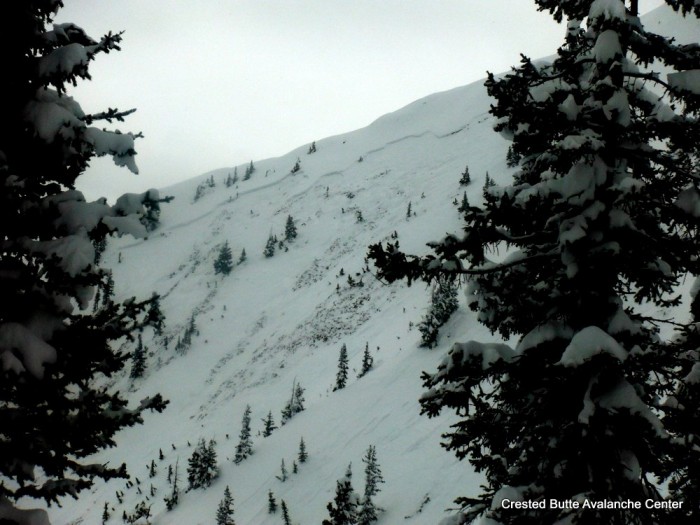 3rd Bowl.."The Pencil"  (Northeast aspect NTL)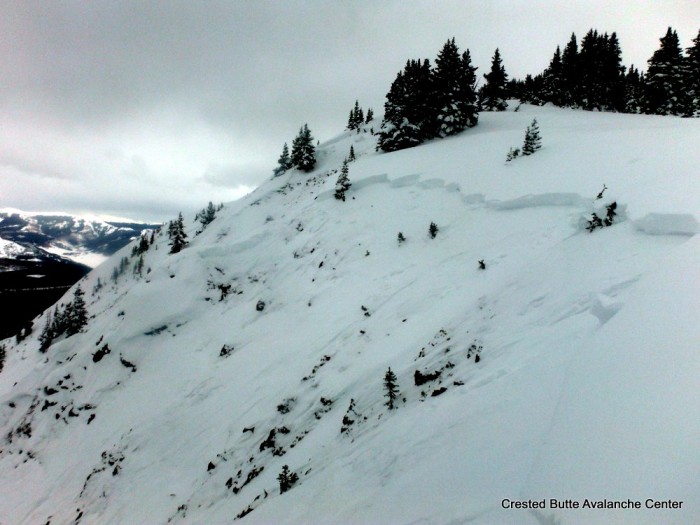 4th Bowl.  Hard to see the crown but it ran wall to wall, 2000 feet wide.   (E, NE, N aspect ATL)
5th Bowl above Green Lake. Also ran full width.  (NW-N-NE ATL)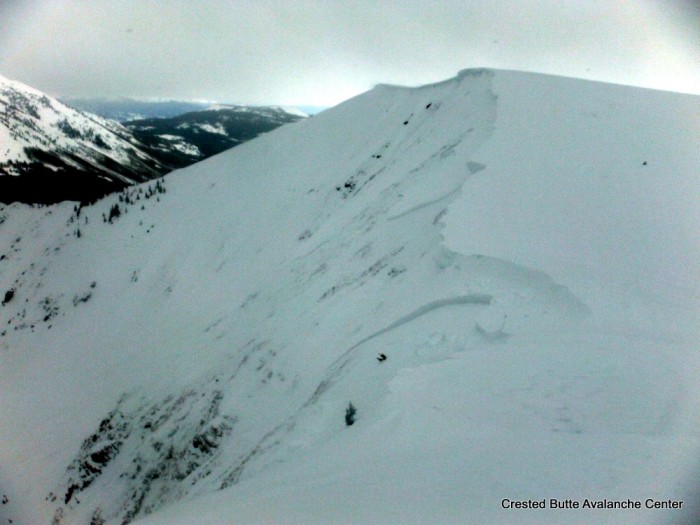 Extent of crown lines observed 3/2/15.  The last crown line to lookers left is estimated.