Location: Kebler Pass Area
Date of Observation: 02/15/2016
Name: Zach Guy
Subject: Touchy wind slabs
Aspect: South East, West
Elevation: 10,400-11,800 ft.
Avalanches: Skier triggered one fresh windslab up 18″ thick on a SE aspect above treeline (D1), and several very small pockets on west aspects near treelin (D1), running on storm interface.  SS-ASc-R1-D1-I
Weather: Overcast skies decreased to scattered by PM with direct solar. Moderate NW winds with light transport.
Snowpack: 9″ of new snow bonding poorly to the very stout crust buried yesterday. Drifting at upper elevations from NW winds. Green housing and PM solar caused low elevation, southerly aspects to moisten.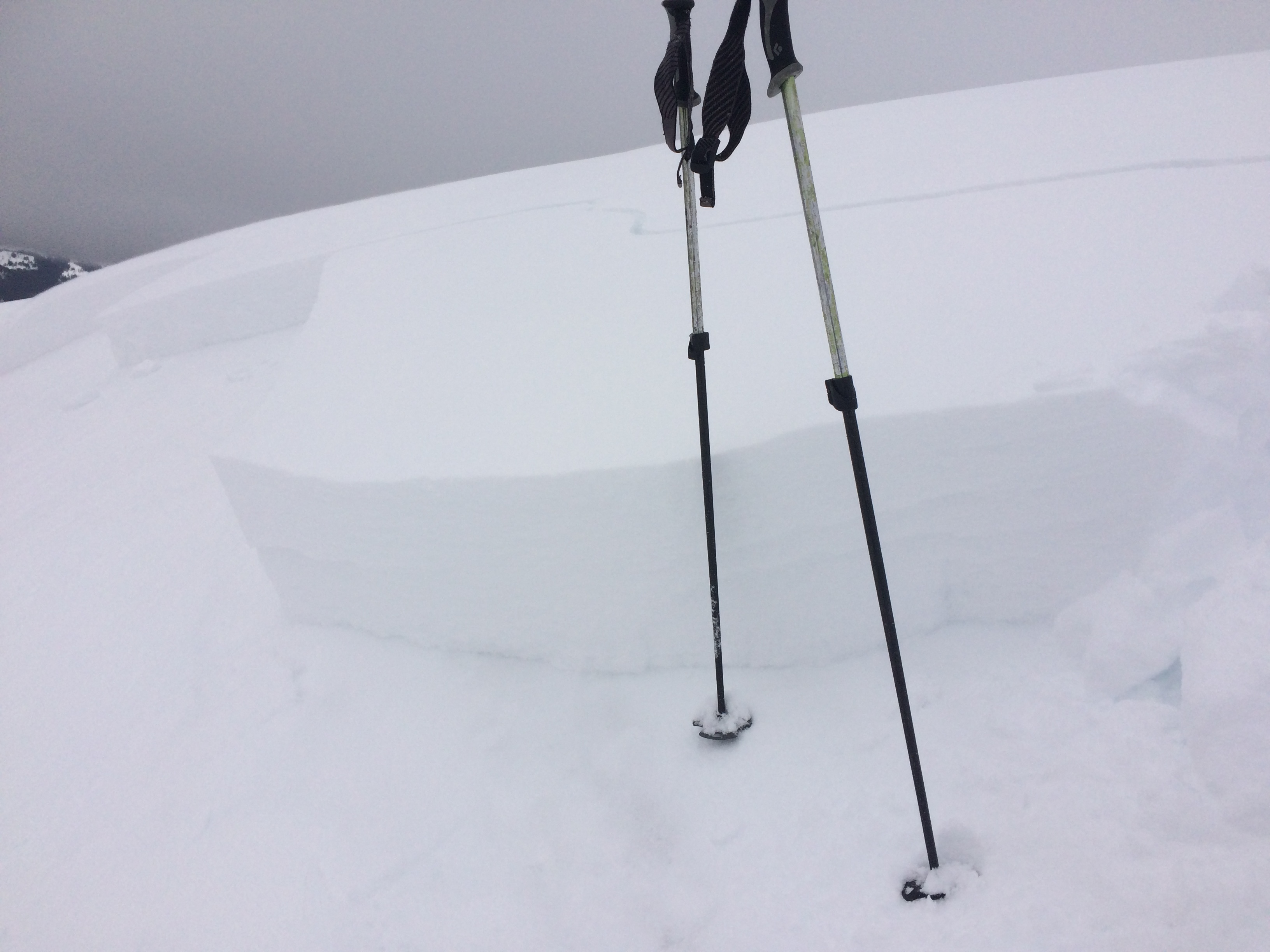 image3