Location: Brush Creek Area
Date of Observation: 12/23/2016
Name: ian havlick
Subject: Teocalli/W. Brush Creek
Aspect: South East, South, South West
Elevation: 9000-11500
Avalanches: No signs of instability but did see widespread evidence of 12/17 storm and large avalanche cycle on all N-E facing terrain at all elevations.
Only moving snow today was D1 wet loose sluffing in extreme terrain, and D1 windslabs which looked fresh from this morning's winds right at ridgeline.
Weather: Partly cloudy, very warm air temperatures and intense solar radiation. Moderate winds at ridgetop in the morning, then calming throughout day.
Snowpack: Generally stable, felt like moderate in terrain travelled today. HS averages ~90-110cm throughout terrain travelled. Top 10cm of surface snow became very moist with greenhousing type scuddy clouds scraping ridgetops, calm winds, strong solar radiation, and near freezing ambient air temperatures. Very small facets already forming under this crust, and the other crust buried 12/22 by last nights snow., down 30cm from surface.  In every pit dug, 2-3mm facets near the ground were found, but no ECTs produced propagation near and below treeline.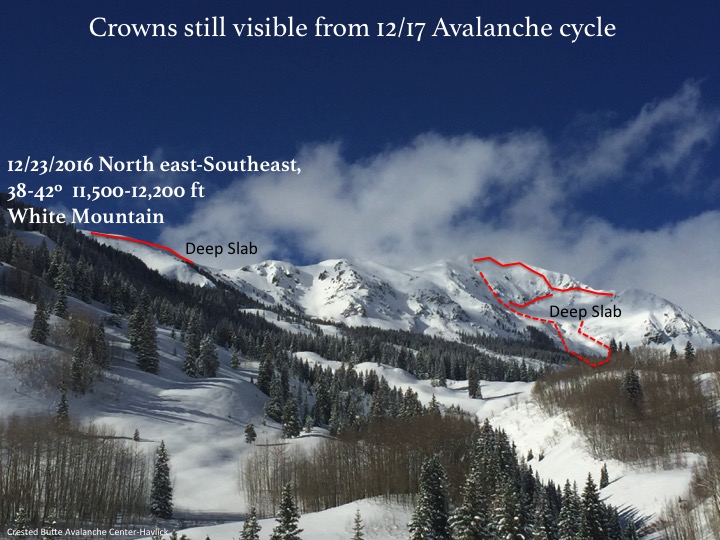 Slide13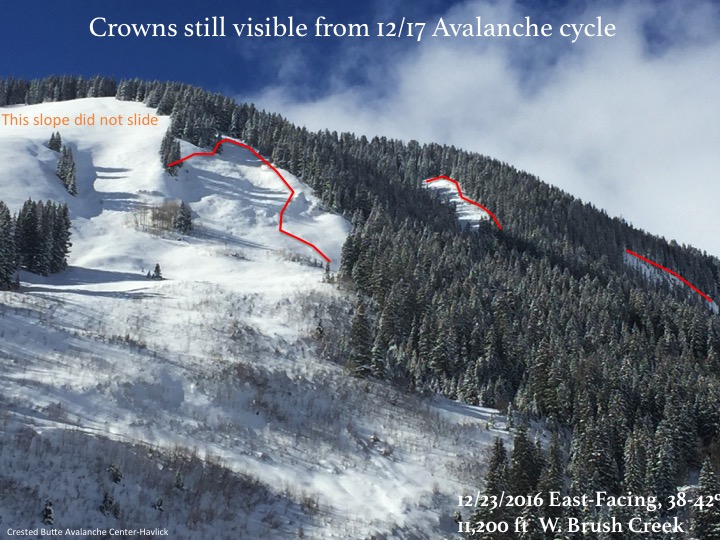 Slide12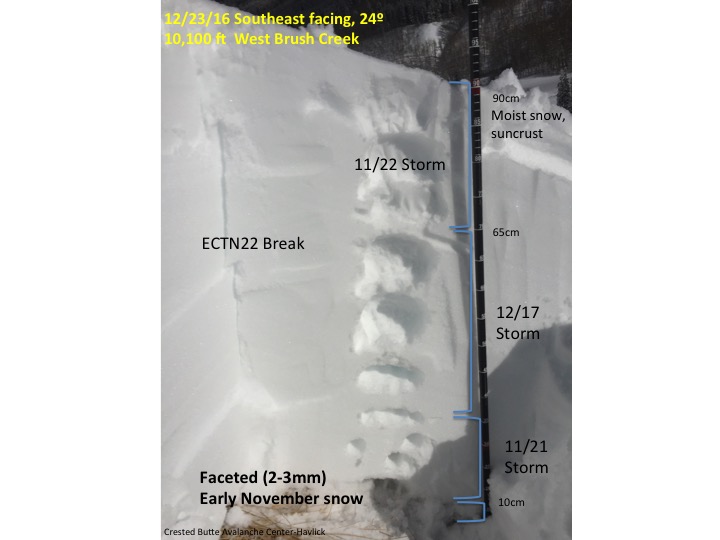 Slide11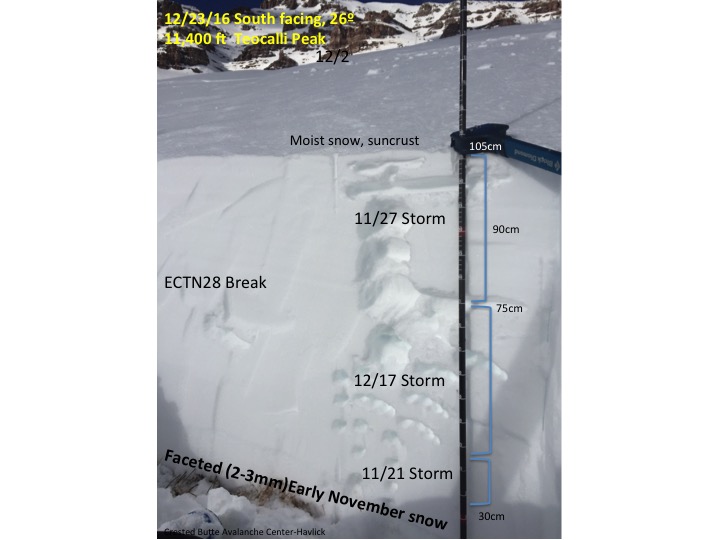 Slide10