Name: Gary Dotzler
Title: Small Avalanche on Snodgrass
Location: Crested Butte Area
Date of Observation: 01/01/2015
Aspect: North East
Elevation: 9600
Avalanches: Small sympathetic release following a whoomf. Small rollover on Snodgrass near saddle at 9600 ft. See pic below.
Weather: Snowing
Snowpack: Started skin track 1 mile south of Gothic, near cabins on west side of road. Immediately heard whoomfing about every 3-5 minutes of travel. Had only climb 300 feet when one whoomf set off a sympathetic release on roll over 70 yards away. Looked to be a 2ft crown at it deepest. Picture attached. Was about 50 yards wide. that coupled with the whoomfing was enough for us to turn around and call it a day.
Uploads: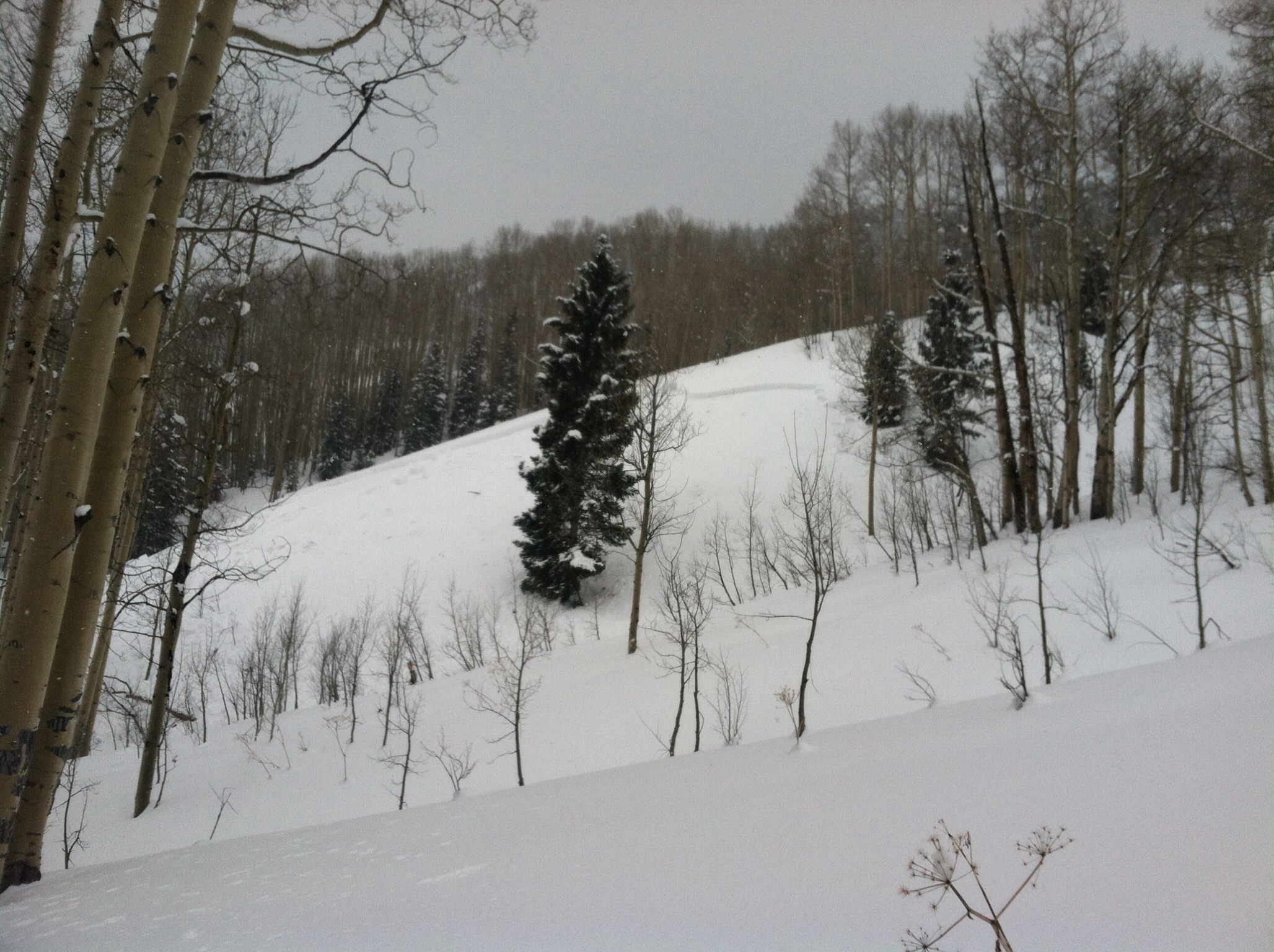 image