Location: Crested Butte Area
Date of Observation: 02/15/2017
Name: Evan Ross
Subject: Sluffy and small wind slabs
Aspect: North East, South East
Elevation: 9000-12,400
Avalanches: Northeast above treeline: A few small skier triggered and rock triggered windslabs. Sluffing in 40 degree terrain.
More loose wet activity east to south to west. An some roller balls on lower elevation northeasterly slopes. Largest observed loose wet was below treeline in the Climax Chutes
Weather: Clear and calm. In the last 24 hours the winds blew just hard enough to transport some more snow. Some ski turns and skin tracks in the alpine from yesterday, where covered back up this morning.
Snowpack: Sluffing and small windslabs were the main concern on northeast. The upper 6″ of the snowpack had very little strength and would sluff easily on steep slopes. Pulled out a few small windslabs on portions of the slope with some wind effect. These broke as a slab up to a food deep and ran like loose snow avalanches.
Traveled on SE mainly before it had thawed and after it had started to refreeze. So little observed info there.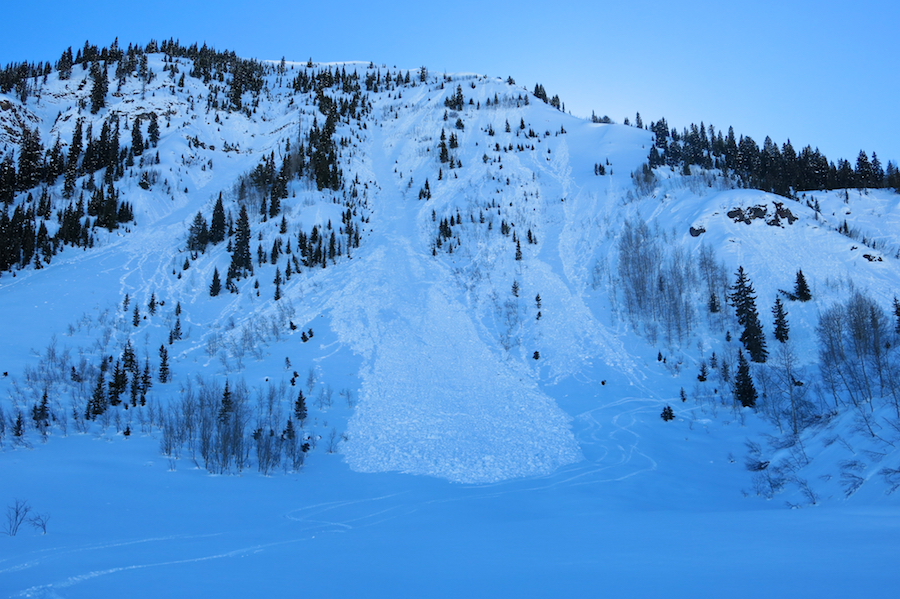 IMG_2840