Location: Paradise Divide Area
Date of Observation: 03/05/2017
Name:
Subject: Skier triggered avalanche
Aspect: North East, East
Elevation: 11600
Avalanches: Skier triggered slide, D2, on Daisy pass within 15′ of saddle. 100′ wide and ran approx 1000′ from a 6″-24″ crown. No skiers caught or injured.
Weather: Mostly bluebird
Snowpack: Wind effect on all aspects from soft to moderate slabbing.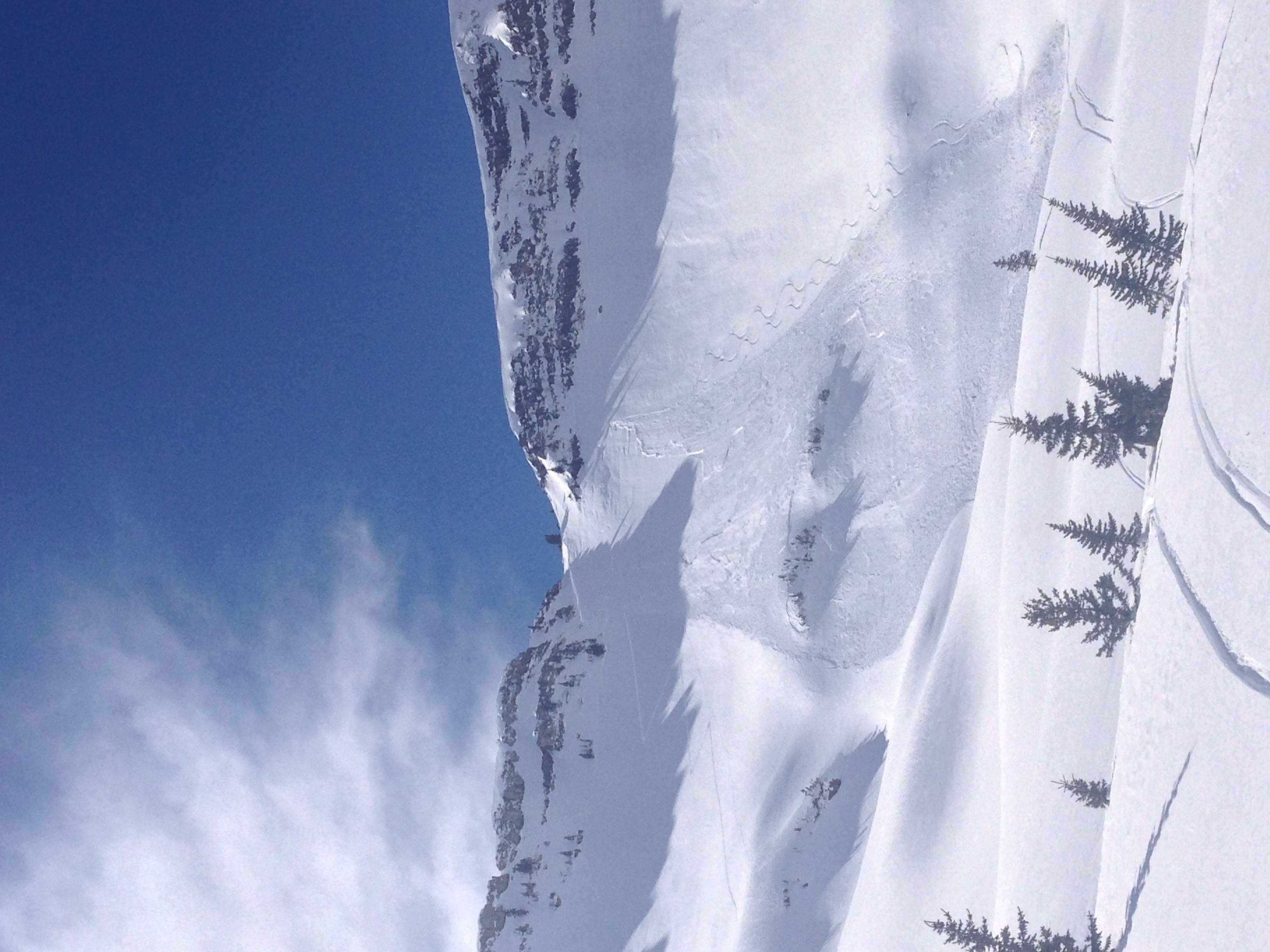 IMG_1258
IMG_1243