LOCATION: Crested Butte Area
DATE OF OBSERVATION: 02/08/2015
NAME: Zoe Smith, Nick Schley, Tucker Cocchiarella, & Sam Lesnikoski
SUBJECT: Schuykill Ridge
ASPECT: North, South West
WEATHER: Warm: 0+ degrees C, No wind at Ridgetop, No clouds.
SNOWPACK: Location: 30 Degrees N, 12:20, 28 degree slope: ECTP #5 SC Q1. Fracture 35cm down on a buried surface hoar (3-5mm) 148cm HS. Slab on top (4f) on BSH Slab below (fist). Isolated column above and resulted on the same layer with skier weight.
UPLOADS: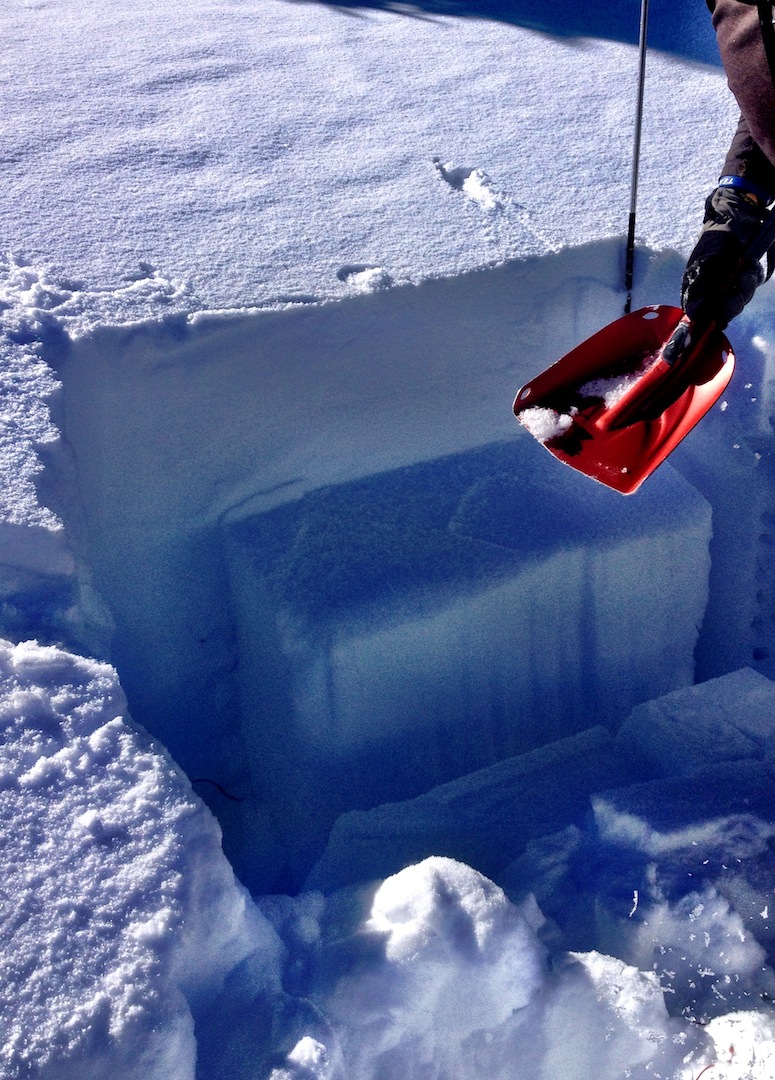 Snowpit