Location: Crested Butte Area
Date of Observation: 02/08/2017
Name: Ben Pritchett
Subject: Rumbling collapses on south aspect
Aspect: South East, South, South West
Elevation: 9,000-11,000′
Avalanches: We saw evidence of snowpocalypse avalanching, with severed tree limbs scattered poking out of the snow surface mid track. The start zone for this path was deeply drifted back in by last night's gusty winds with no surface clues of what did and didn't slide.
Weather: Storm breaking, with overcast skies becoming broken. Brief waves of graupel throughout the morning. Precip ended at noon.
Snowpack: Numerous rumbling collapses in open (non-treed) slopes. My partner, who backcountry skis 3-5 times a week, commented "that's more collapsing than I've heard all season." Average snow height ranged from 120-140cm, up to 160cm by 11,000′. Failure layer was the moist 1mm facets below the Feb 6th crust, now burdened with 20-25cm of graupel from this storm. These moist facets were riddled with moist/weak percolation columns extending below the moist 4cm thick Feb 6 crust. The crust was significantly weaker than it would be if were frozen and dry. Today it was marginally supportive on skis and 1F hard. With a good freeze, this snowpack structure will become strong and supportive. Until then, it could be a concern in wind-loaded and very steep / unsupported terrain, or if we get a big load in the near future.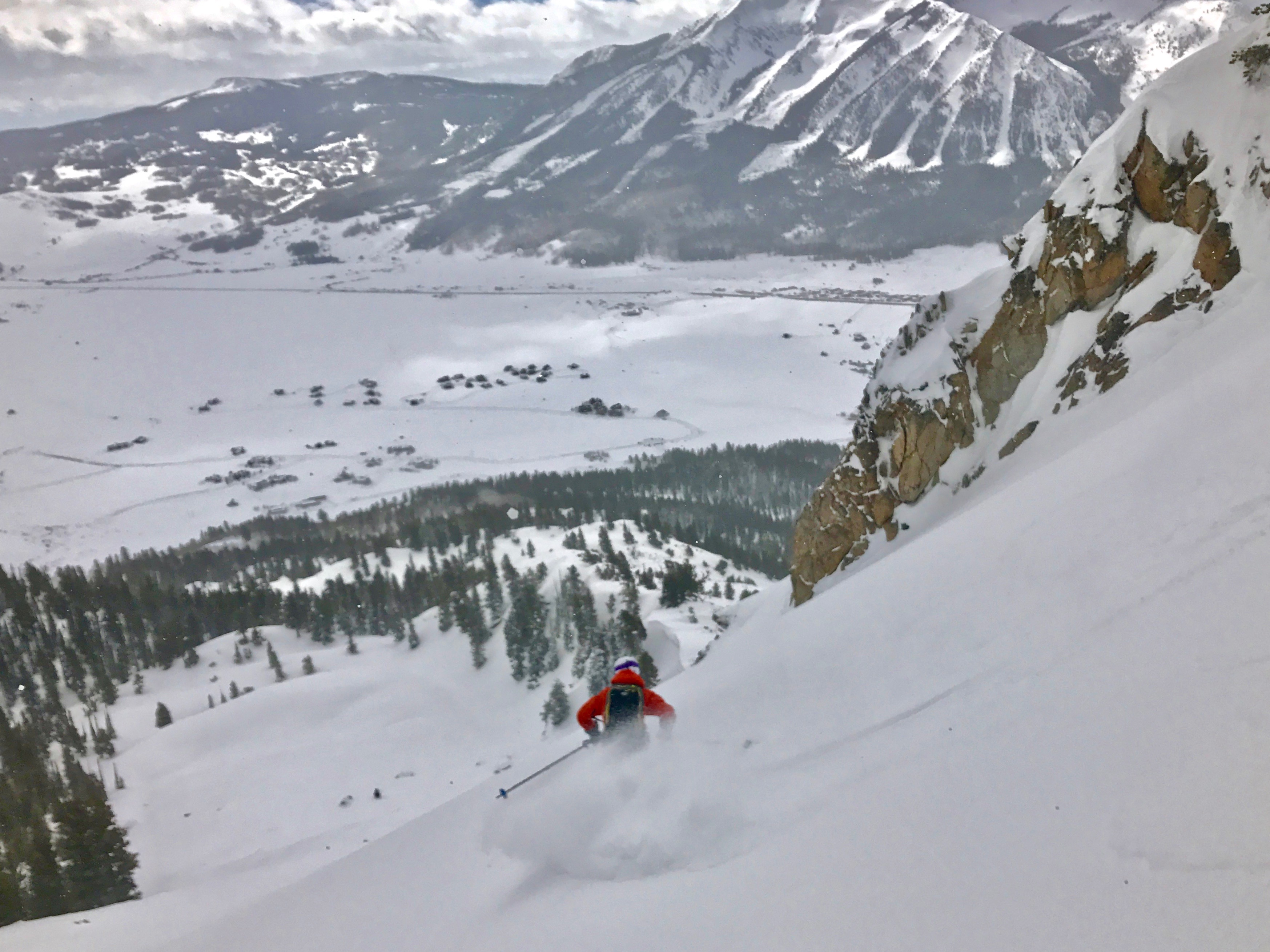 IMG_3985