Location: Kebler Pass Area
Date of Observation: 02/04/2016
Name: Ian Havlick
Subject: Ruby Range/Irwin Tenure
Aspect: North East, East, South East, South, South West, West
Elevation: 10,000-13,000
Avalanches: Observed two size 2 windslabs fresh within last 24hrs this morning on E-SE facing slopes, above treeline on Owen, Purple and Ruby, as well as other similar slides on East Beckwith, and Ohio Peak/Anthracites. Pryed 2 stubborn slabs (50-70ft wide, 10″ deep, 1F hard) off cross loaded westerly aspects today with alb handshots (explosives).
Weather: Clear and cold moving to overcast with ridge obscuration after 1500. Light to moderate west winds transporting snow decreasing in afternoon. Light snow developed in the afternoon but minimal accumulations.
Snowpack: Widespread windslabs across most of terrain travelled today, stubborn to trigger, most localized to ridge tops, and east facing terrain most sensitive. Minimal wind effect NTL/BTL, no solar effect today.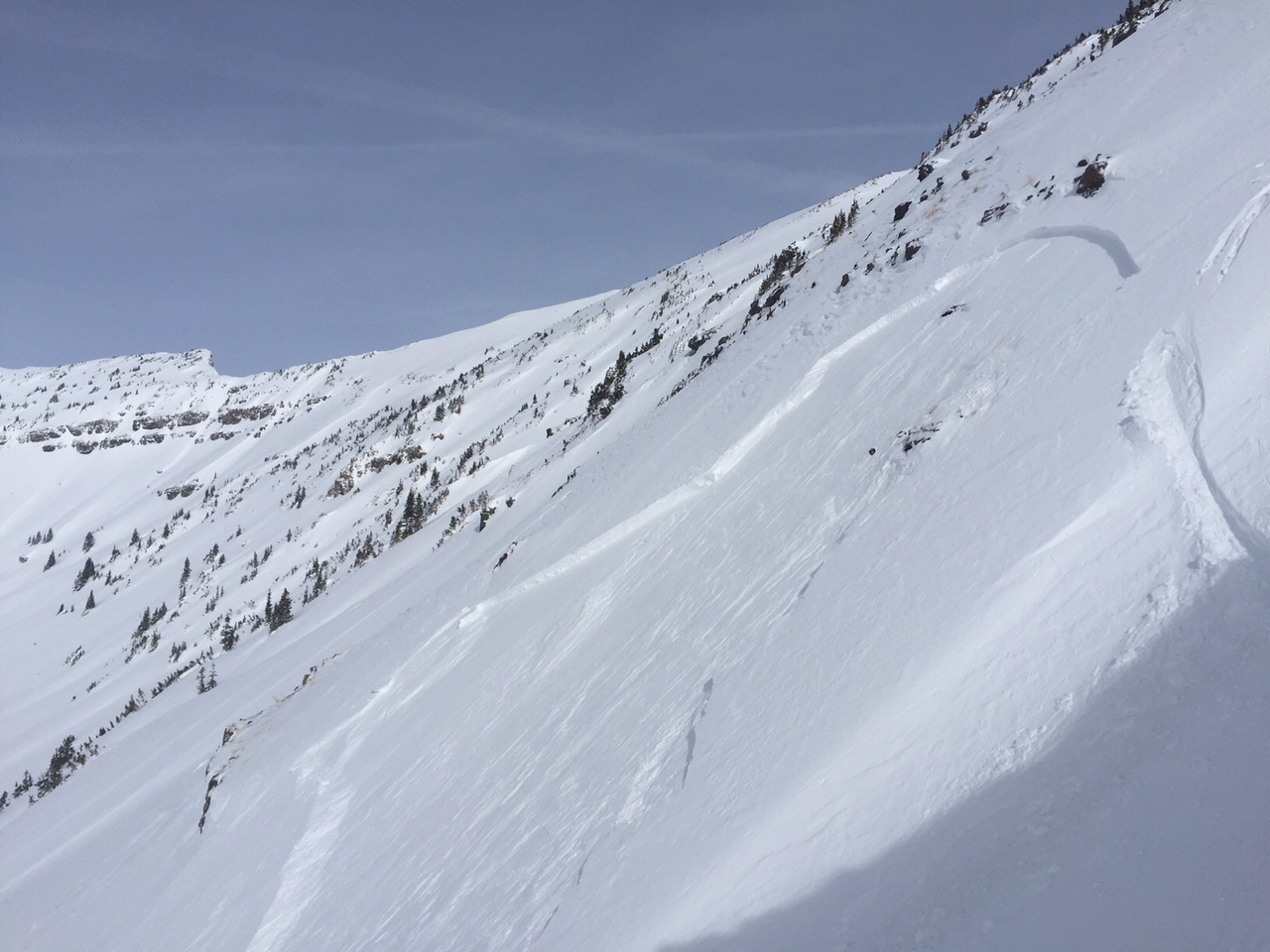 IMG_3204
image1-3