Location: Kebler Pass Area
Date of Observation: 03/28/2017
Name: Ian Havlick
Subject: Ruby Range
Aspect: East, South East, South
Elevation: 10,000-12,000
Avalanches: Widespread cycle of loose snow avalanches (
Weather: Moderate snow tapered to broken skies by mid morning. 9″ (.55 swe) 6% density at nearby Irwin study plot. Calm winds and balmy low to mid 30ºF temps, but intense solar when sun poked through.
Snowpack: New snow warmed and moisted quickly after snowfall stopped around 8am. Interesting structure in new snow that has fallen on old, dusty, spring snow surface. Observed a couple melt freeze crusts with .5-1mm facets below on mid elevation, S-SE facing apron of Ruby Peak.. With more snow load, could hold potential for another round of persistent slab avalanches. Should be monitored. No blowing snow observed by 1200pm.
Due north slopes and westerly slopes remained dry, but any slope with even a hint of east and south had moistened by 10am.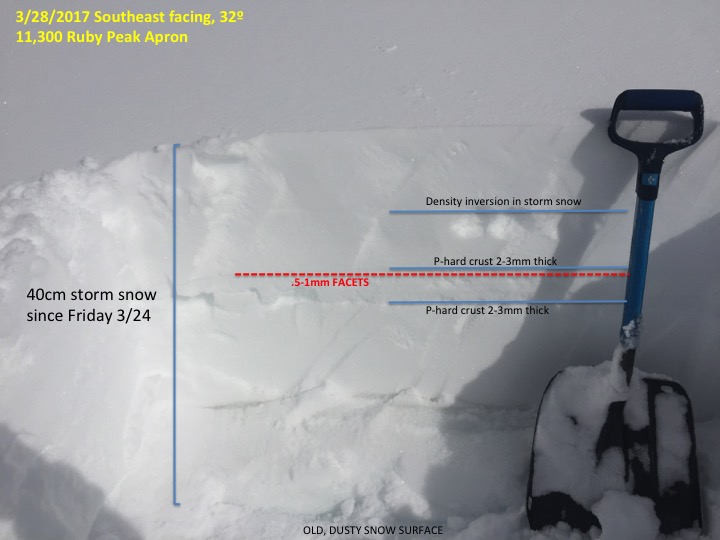 Ruby Apron profile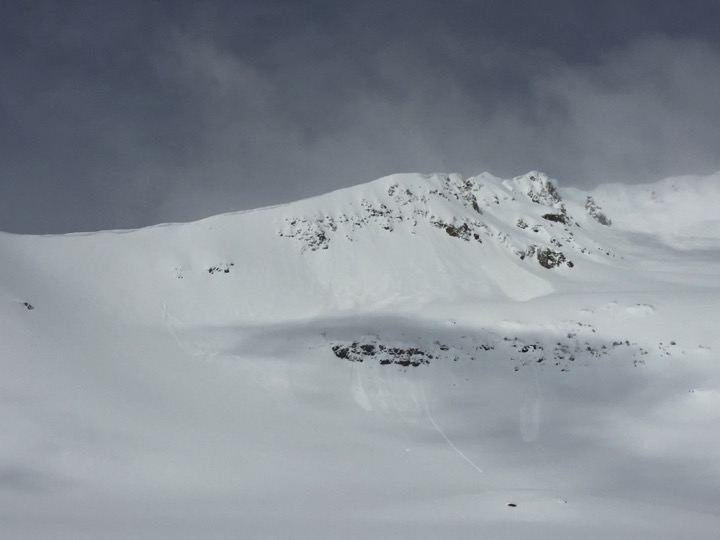 ENE facing storm snow activity on E-Ridge of Mount Owen (Jenga ridgeline)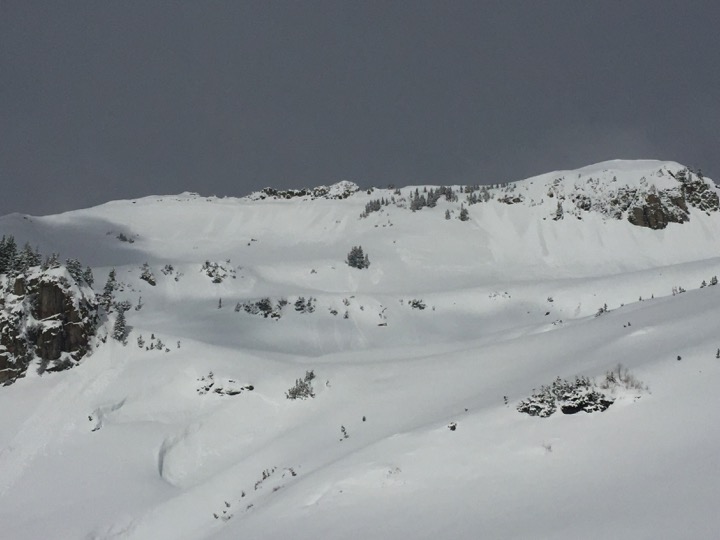 East facing Ruby Ridge, widespread storm slab and dry loose avalanche activity transitioned to wet loose slides later in the day.