Location: Paradise Divide Area
Date of Observation: 03/04/2017
Name: Ian Havlick/Evan Ross
Subject: Remotely Triggered Avalanche Purple Palace
Aspect: North East, East, South East, South
Elevation: 9100-11300
Avalanches: Remotely triggered large persistent slab avalanche 150 feet away from small knoll to the slope below. Stepped out of skis to rip skins, as well as Evan arriving at same time. No collapse to initiate slide, no whoomps, just a silent, spooky, killer. Slide failed ~200ft wide, ran 1000ft down slope, breaking at a 29-30º slope, then rolling over to steeper, upper 30º degree terrain. Slab was F>1F hard, failing on F-hard 1-2mm facets, resting above 1F hard dense bed surface, with some crusts found on bed surface as we descended slide path.
Lots of evidence of prior avalanches on Schuykill, and lee terrain off Purple Ridge. Tried to get eyes on north side of Mount Baldy as observers reported very large avalanche running across Schofield Pass summer road.
Weather: Very warm temperatures below treeline, still chilly up high. TH temp was 26º at 1330. Westerly winds increased throughout afternoon into 30-40mph range.
Snowpack: Variable surface conditions, from breaker death crust to soft, cold, faceted surface powder. HS is..Deep, 250cm+. Misleading surface conditions lead you to believe the slab has "faceted out" or baked and crusted….but this is most definitely NOT the case. Several pits at various east facing elevations revealed widespread persistent slab structure with a 60-80cm slab resting on the double crust facet sandwich, or on colder, northerly slopes, a thin, but weak layer of 1-2mm buried near surface facets. Multiple and repeatable ECTP22, 24 Sudden Planar, and CTH SP.
Increasing westerly winds into 40mph range created moderate wind transported snow on lee terrain after 1500.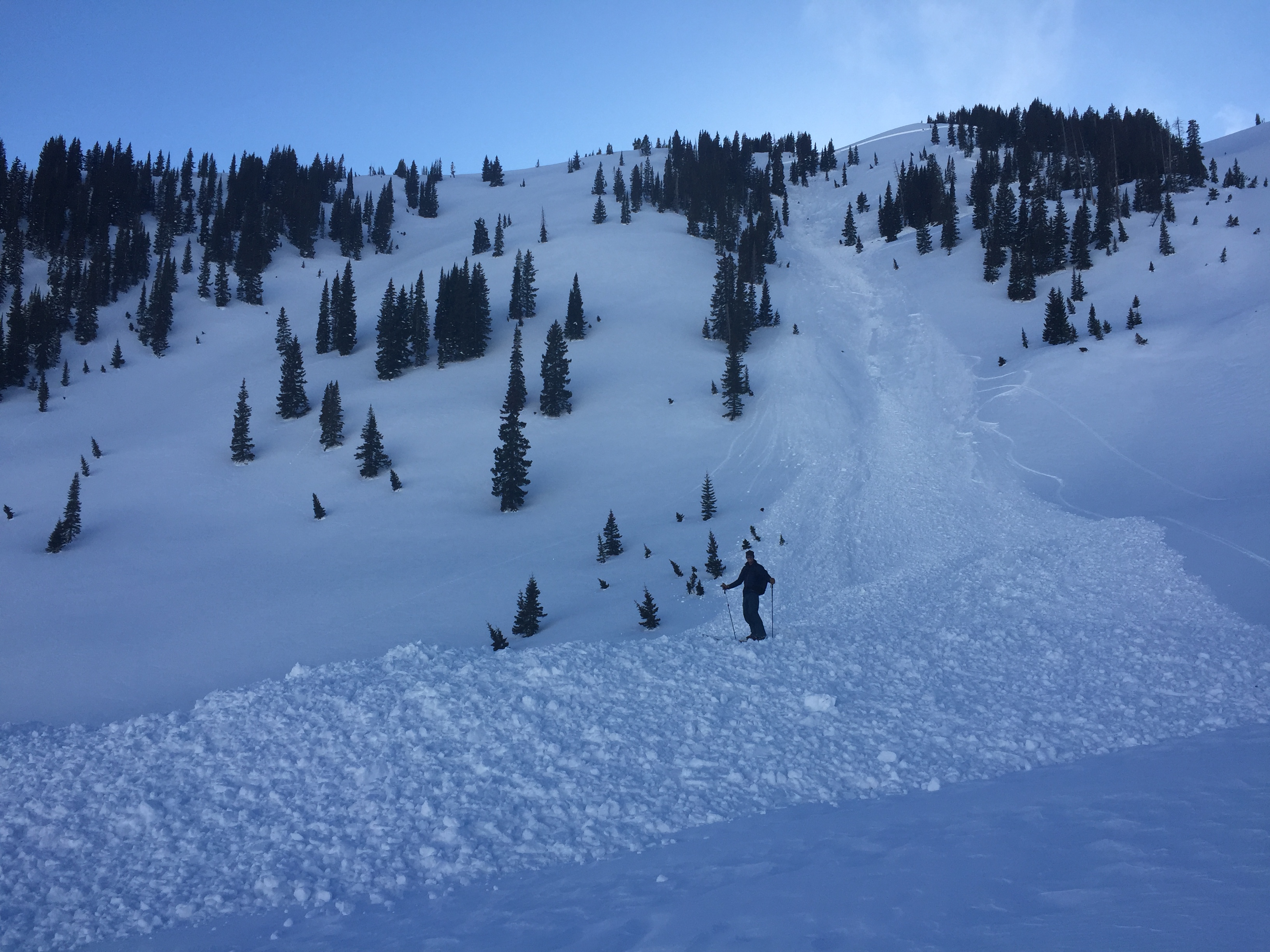 IMG_2336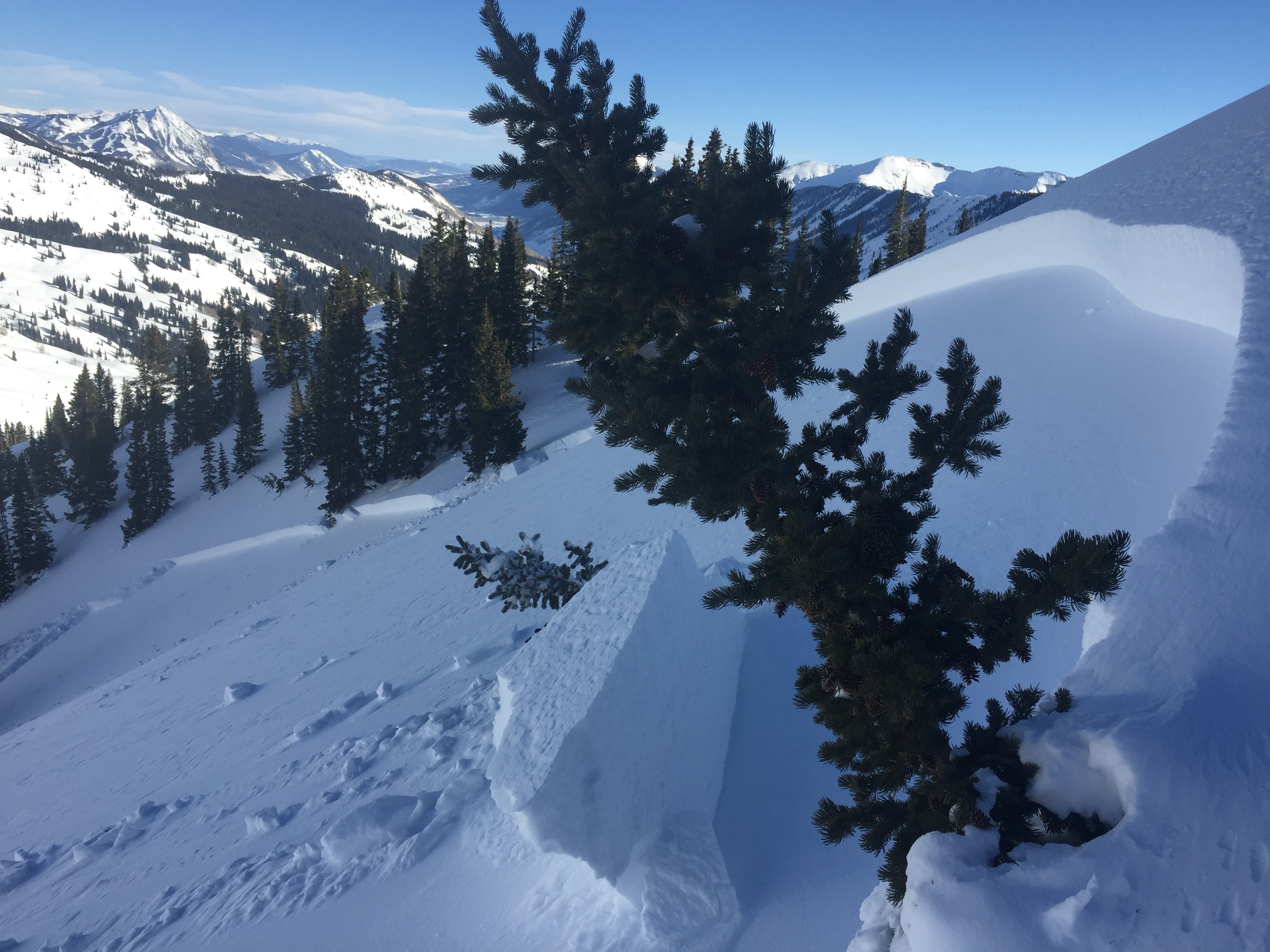 IMG_2312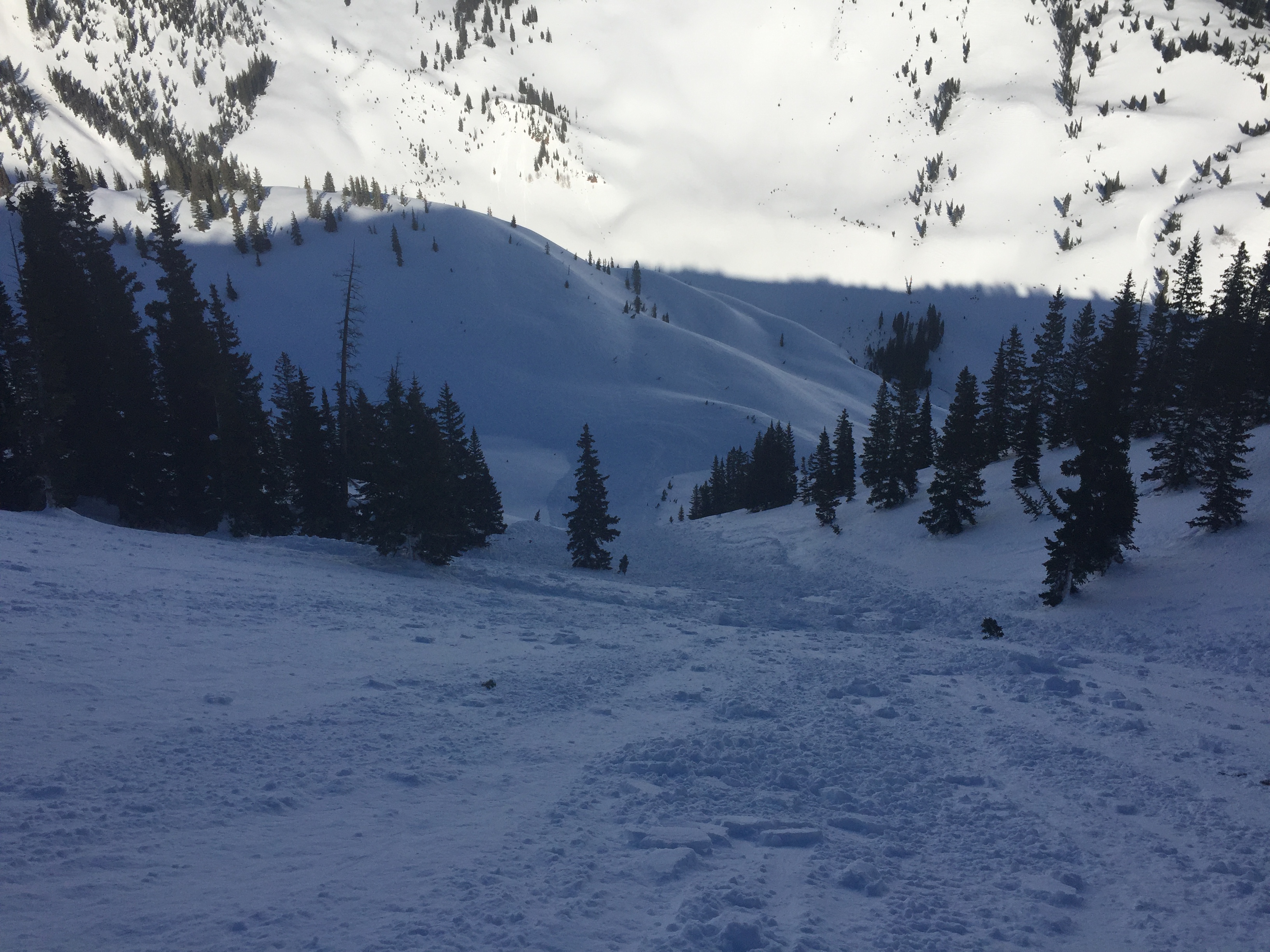 IMG_2326
IMG_2337