Location: Paradise Divide Area
Date of Observation: 12/07/2016
Name: Ben Pritchett
Subject: Pittsburg Area
Aspect: North East, East
Elevation: Below Treeline
Avalanches: 12,000′, East aspect, SS-N-R1-D1.5-I at the top of Purple Palace, ran from overnight winds. Crown only lightly filled in.
11,700′ Northeast aspect, SS-N-R1-D1-I off Schuylkill Mtn Southeast ridge. Crown still crisp, but shallow, highlighted in photo attached.
Weather: Broken skies became overcast with light snow and stinkin' cold, getting colder from mid-morning on. Light North to Northwest winds.
Snowpack: 22cm of cold smoke buried the facets from the last week (Dec 6th interface). Above treeline, last night's winds built fresh slabs, but in sheltered areas there's no slab on the Dec 6th facets. The November snow is strengthening / sintering making a right-side-up base. No cracking or collapsing observed today while breaking trail into terrain with no prior tracks on North through East aspect. Test skiing and snowpack tests produced no results. That said, the December 6th facets will likely come to life if the snow forecasted for the weekend comes to life.
IMG_8739
IMG_7730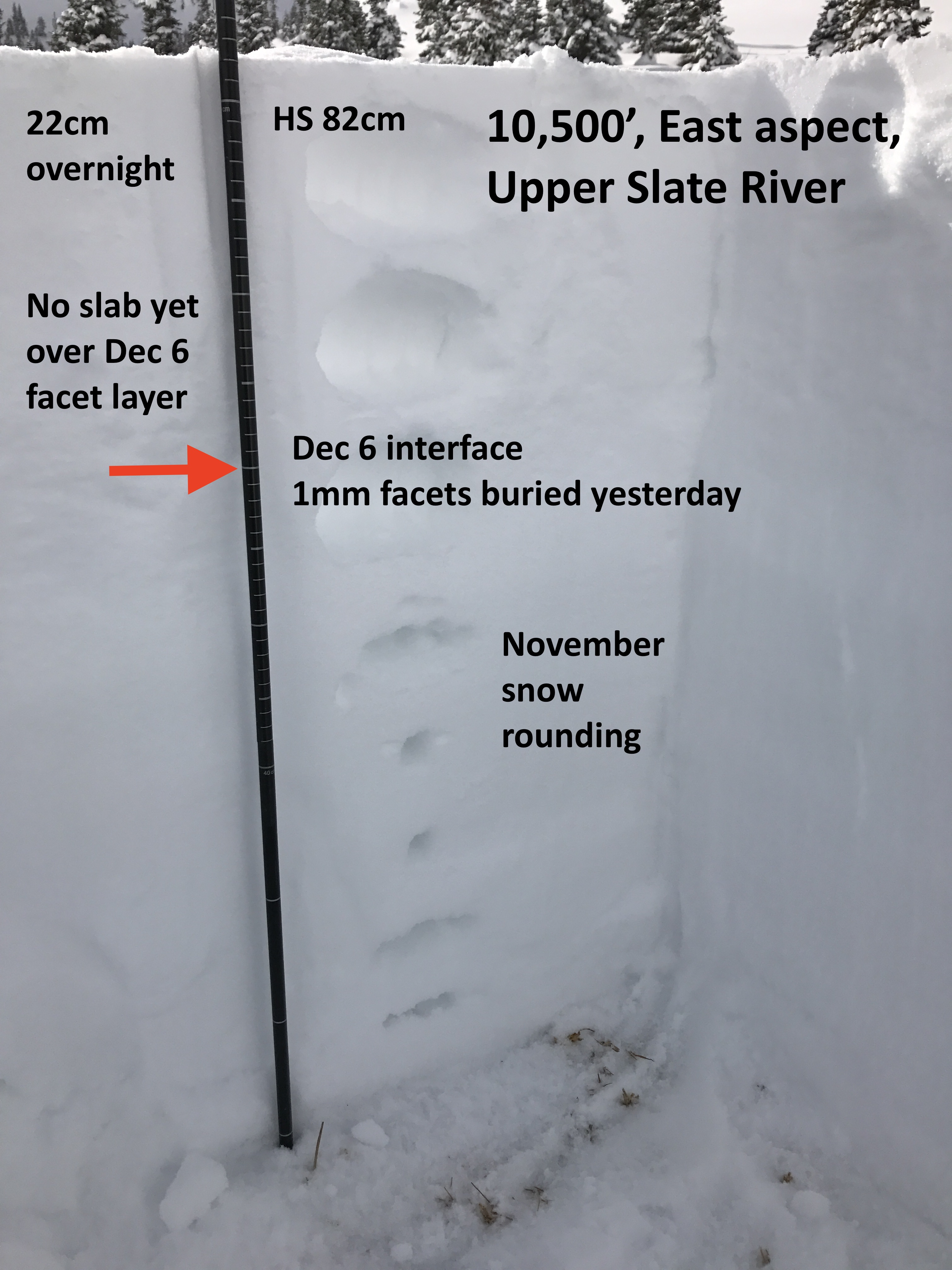 IMG_7729