Location: Crested Butte Area
Date of Observation: 12/18/2016
Name: Seth Beers
Subject: Mt Emmons Tour
Aspect: East, South East
Elevation: 9200 – 12200
Avalanches: 2 natural avalanches observed (see photos), east facing. Did not dig to check interface but suspect they may have run on crust layer.
#1: 11,200′, 40 – 50 cm crown; ~35*; 150'w x 250′; R2-D1.5 (likely ran mid-storm)
#2: 10,800′, 40 – 60 cm crown, ~40*; 250'w x 200′; R2 – D2 (fresher crown, likely ran at end of storm)
Got one, small localized collapse in open meadow at ~10,000′. Took inserting tail of my ski thru storm slab to get the result.
Weather: Clear, Cold
Temp: 8F @ TH @ ~1030; slight inversion
Winds: Calm, slight upslope winds on occasion
Snowpack: Ski Pen: 10cm – 20cm
Highly variable snowpack depth with slab from weekend storm present at all elevations and aspects (E-SE) during tour and consistently supportable. Storm slab frequently sat on top of a sun crust in exposed areas higher in elevation – will be a good interface to observe. Coverage was adequate except some of the most wind exposed areas with no "ground" encounters while skiing.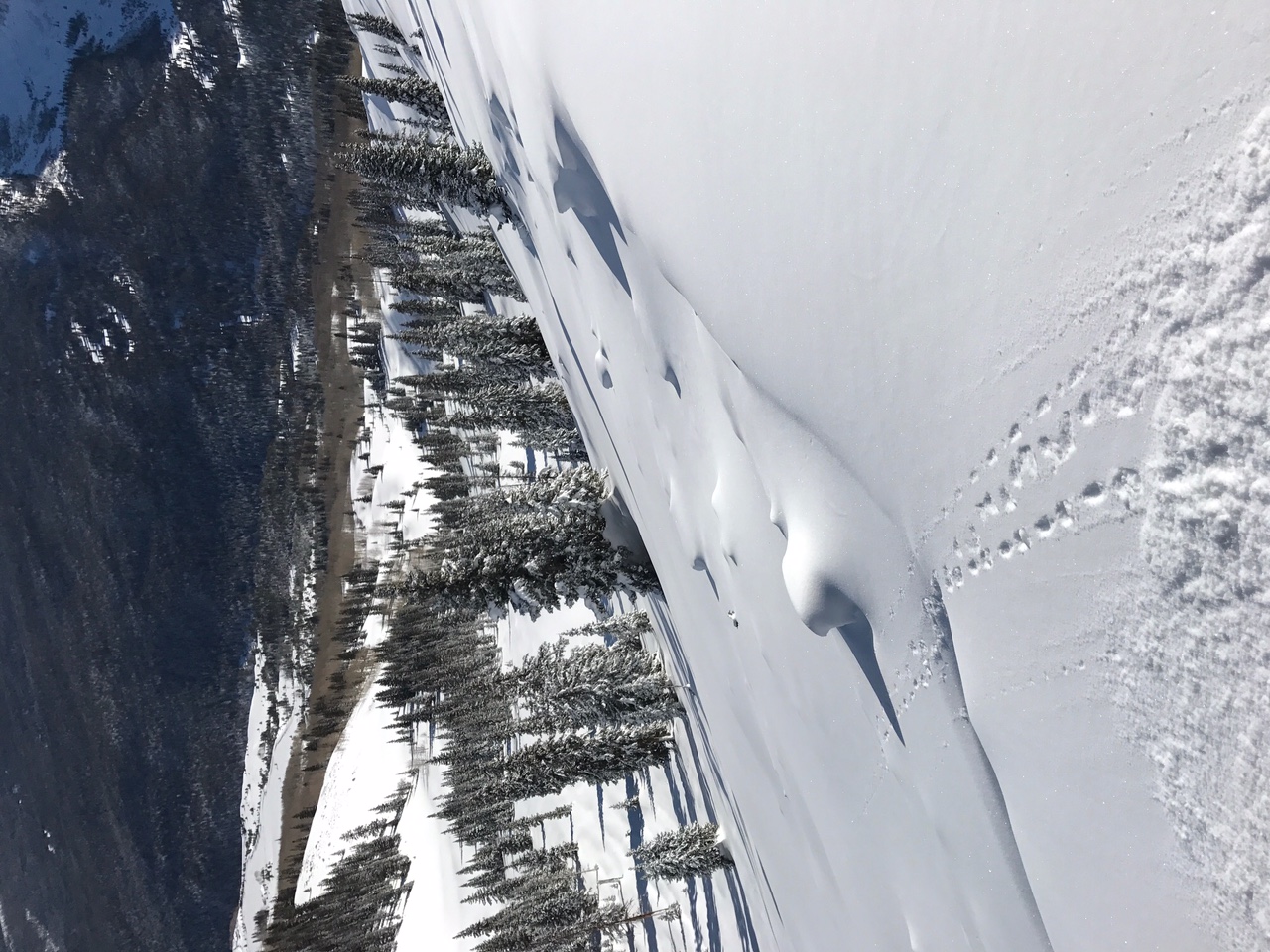 IMG_0046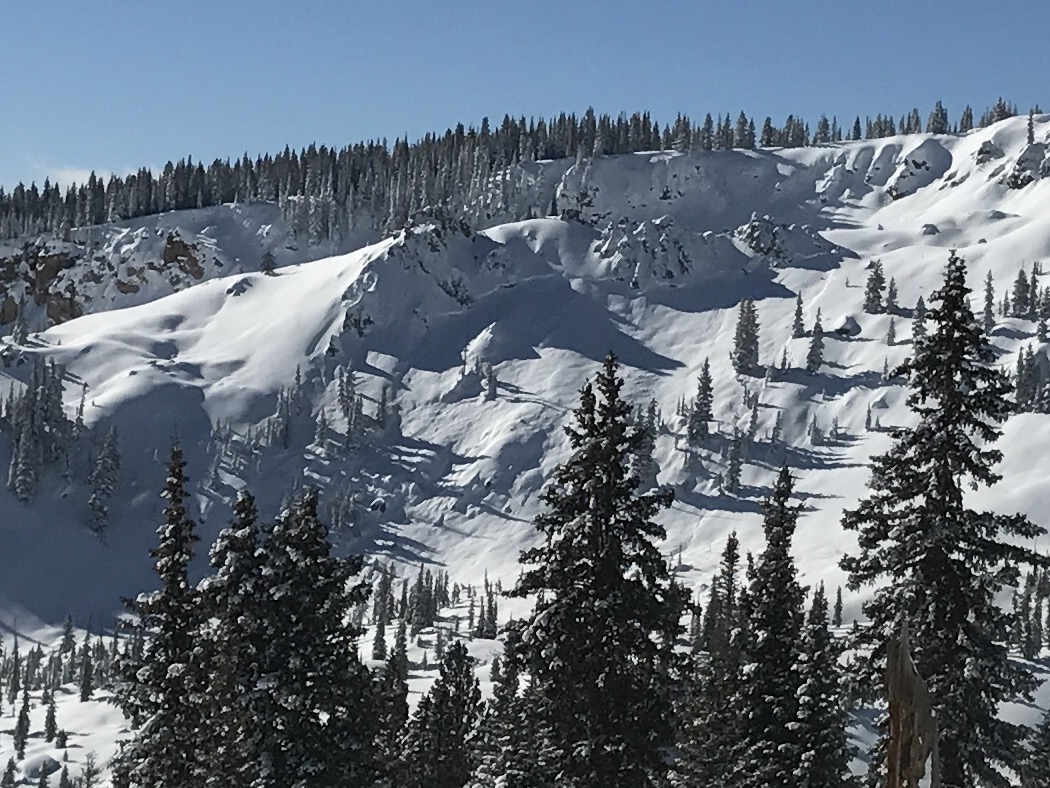 IMG_0048