Location: Kebler Pass Area
Date of Observation: 12/03/2017
Name: Thomas Ney
Subject: Mt. Axtell
Aspect: North, North East, East
Elevation: 11,000 ft
Avalanches:
Observed an old large debris pile from a wet slide on a North facing slope at around 11,000ft, WS-N-R2-D2/3-O. In the debris there are small trees around 3inches thick that where broken and microwave to large tv size pieces of debris. The avalanche cut out a 5.5 foot trench on the lower angle slopes underneath the steep rocky slopes above (See picture). The surface that was exposed in the trench was isothermal snow (See Picture). The avalanche or avalanches must have came down from the steep rocky train above after our unseasonable warm up following our last major snow storm on November 18.
Weather: Partly sunny in the morning turning into mostly overcast by mid day. Temps in the morning where in the high 20s and by mid day were near 30 degrees Fahrenheit at 10,000ft to 11,000ft.
Snowpack: So so thin…. My partner and I dug a snow pit on a 27 degree east facing slope around 10,400ft. We found the depth to be 33cm. At the bottom there is a 5cm isothermal crust. After the isothermal crust there is a 12cm of finger density crust. After the finger density crust there is a 13.5cm of facets/sugar snow. On top is a 2.5cm of breakable crust.
IMG_2219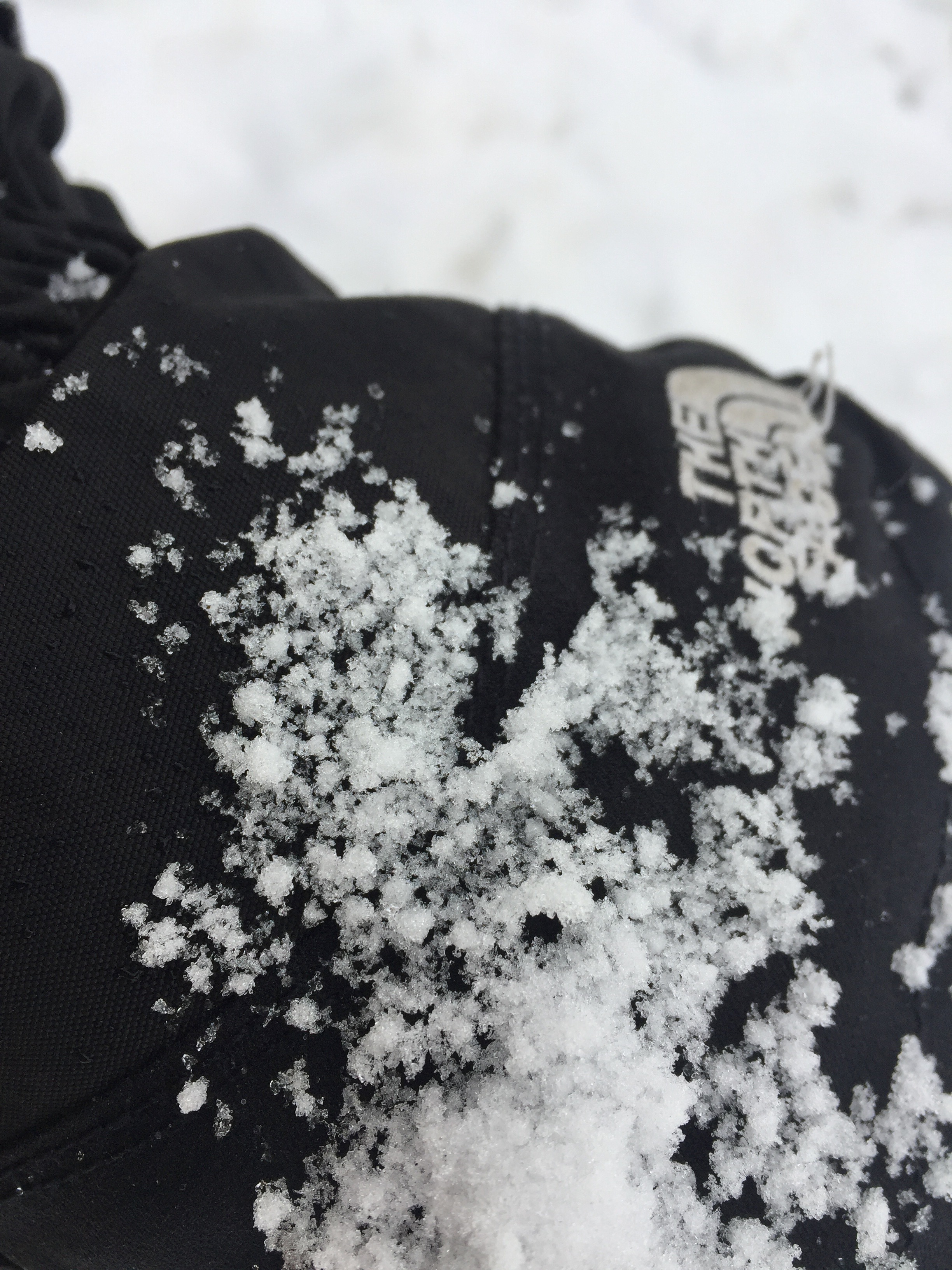 IMG_2249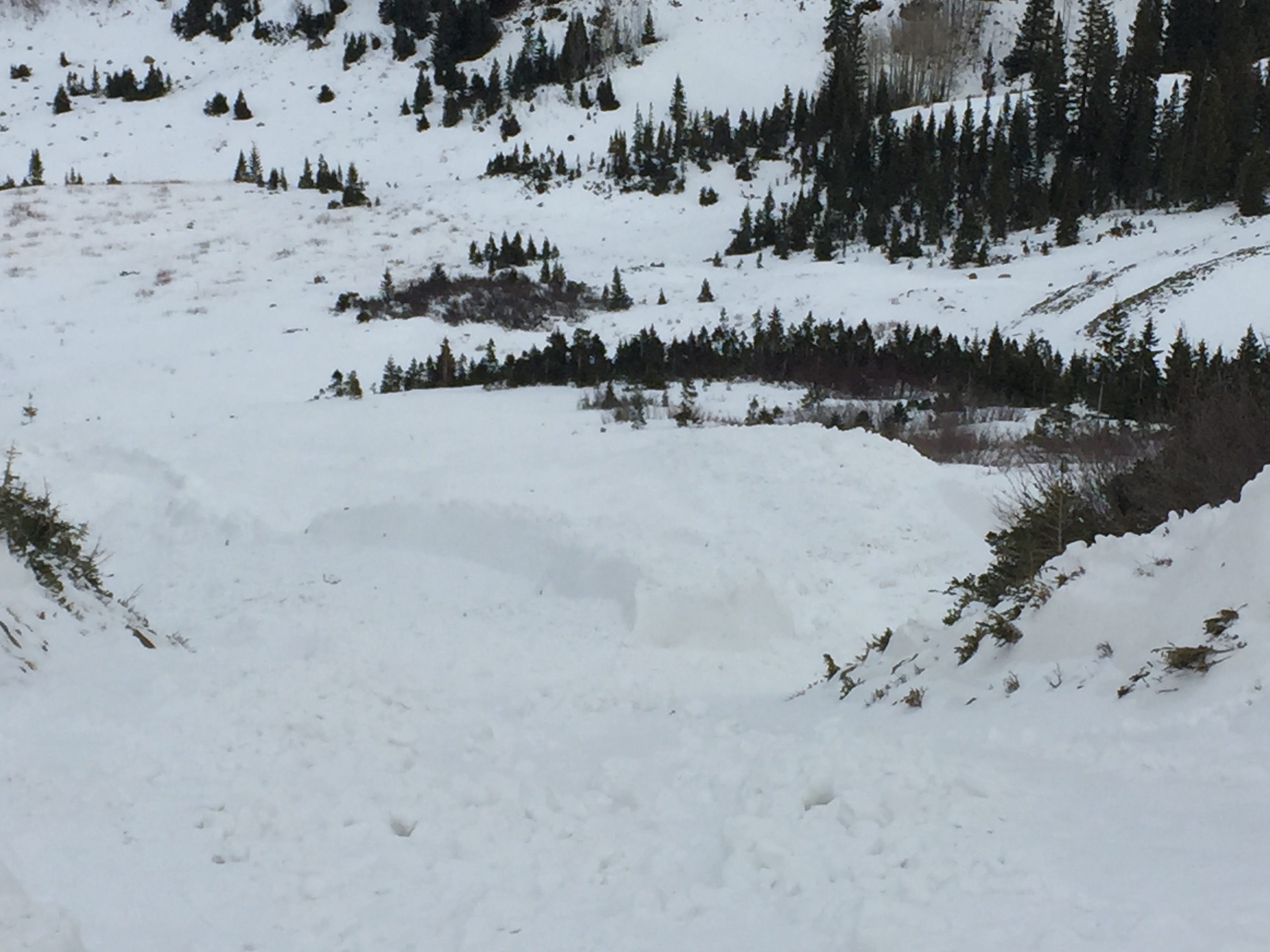 IMG_2246
IMG_2231