Location: Crested Butte Area
Date of Observation: 04/01/2017
Name: Ian Havlick
Subject: Mount Emmons/Redwell
Aspect: North, North East, East, South East, South, South West
Elevation: 9000-12400
Avalanches: Observed several D1 wet loose avalanches on NTL, east facing terrain by 1300. Numerous BTL north facing rollerballs, but due to minimal accumulations, completely harmless…good to know that north facing did get warm enough for wet loose avalanche problems though, given sufficient snow. non-issue at the moment.
Observed one, D1.5 windslab on east facing slope in Redwell. Looked 10″ deep but ran most the basin.
Weather: Clear skies this morning transitioned to mostly cloudy skies by 1400. Scattered snow showers did develop, but just a skiff of accumulation. Steady E-SE wind 10-15mph blew during tour, strongest at ridgetop. New snow accumulation ~4-10″ Major temperature difference within 1000ft, 40s at 10k, high 20s at 12k.
Snowpack: No active wind transport, however, significant evidence of reverse windloading from E-SE winds yesterday and overnight. Drifts up to 18″ deep were observed along traditional Red Lady skin track ridge, and along Mount Emmons. Most of this fresh windloading accumulated on previously bare rock, and no signs of instability (such as cracking) were observed.
Non reactive storm snow interface 8″ deep on northerly facing slopes. some minor cracking underfoot but minor propagation.
Significant greenhousing once clouds developed midday, made even north facing surface snow a little stickier. South facing slopes even above treeline cooked today, and last nights snow settled to 1-2″.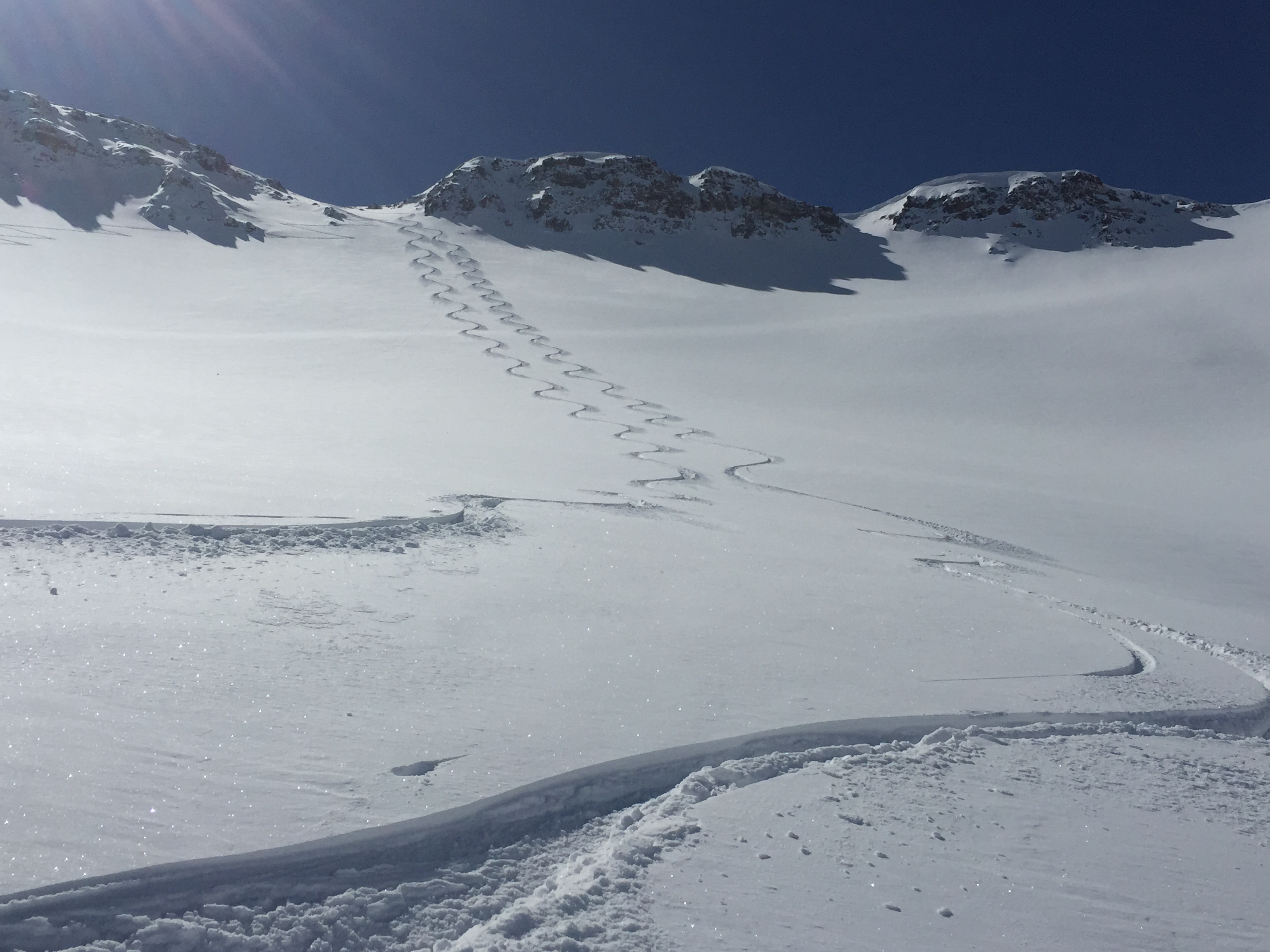 it was okay..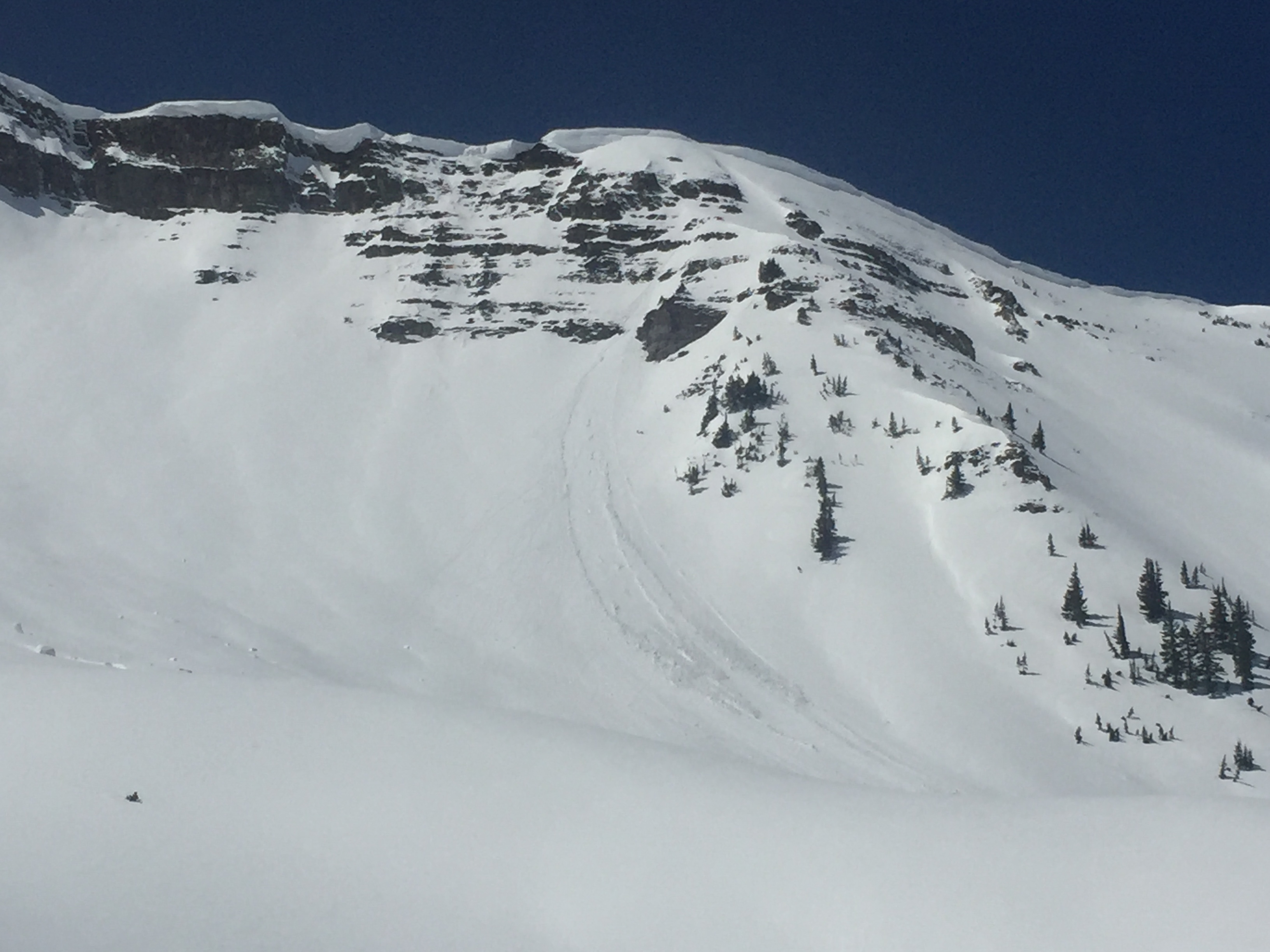 O
bserved this fresh wet loose avalanche initiate off rocks, east facing, 12 noon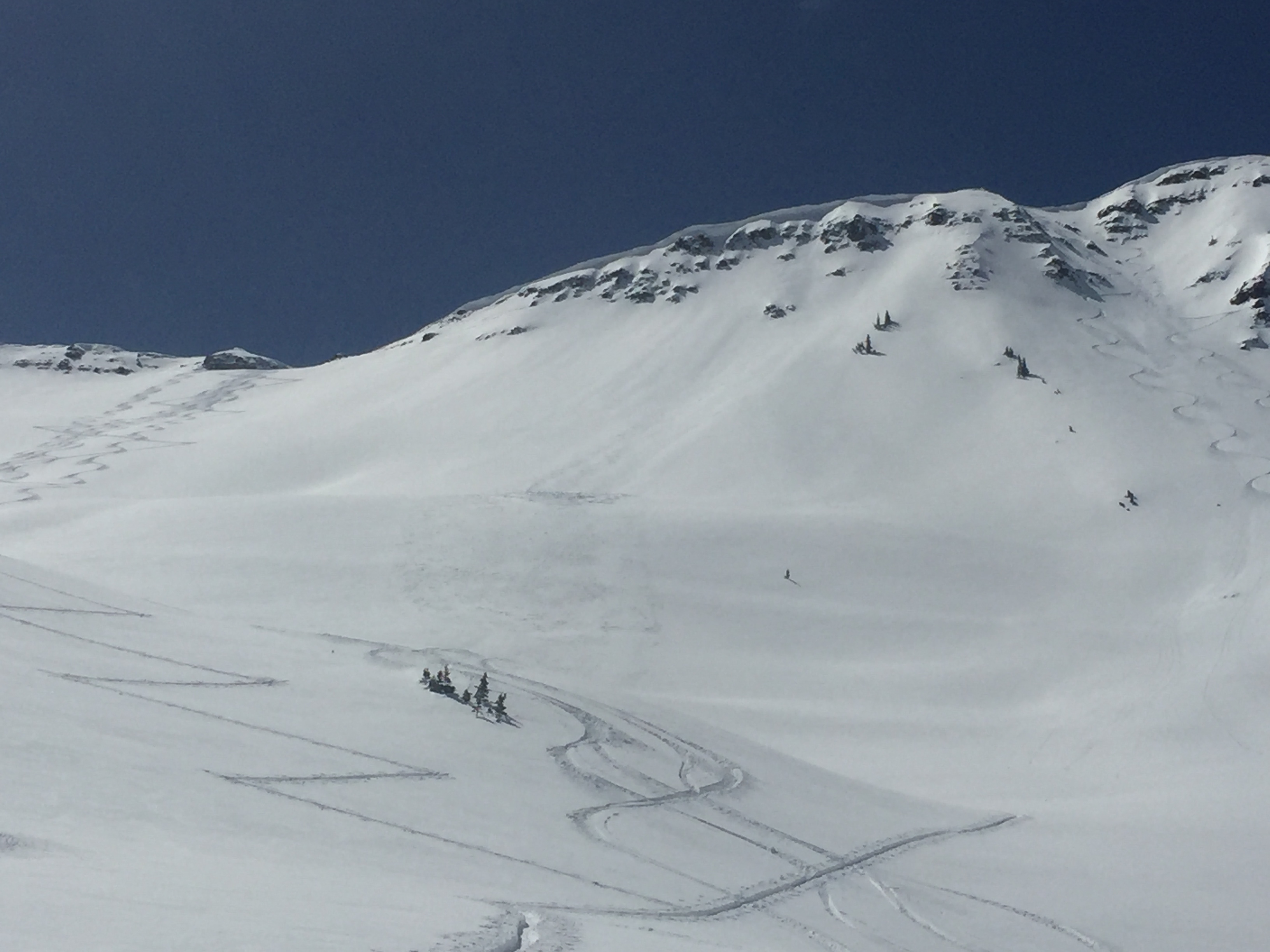 Evidence of D1.5-2 windslab (likely ran last night or this morning)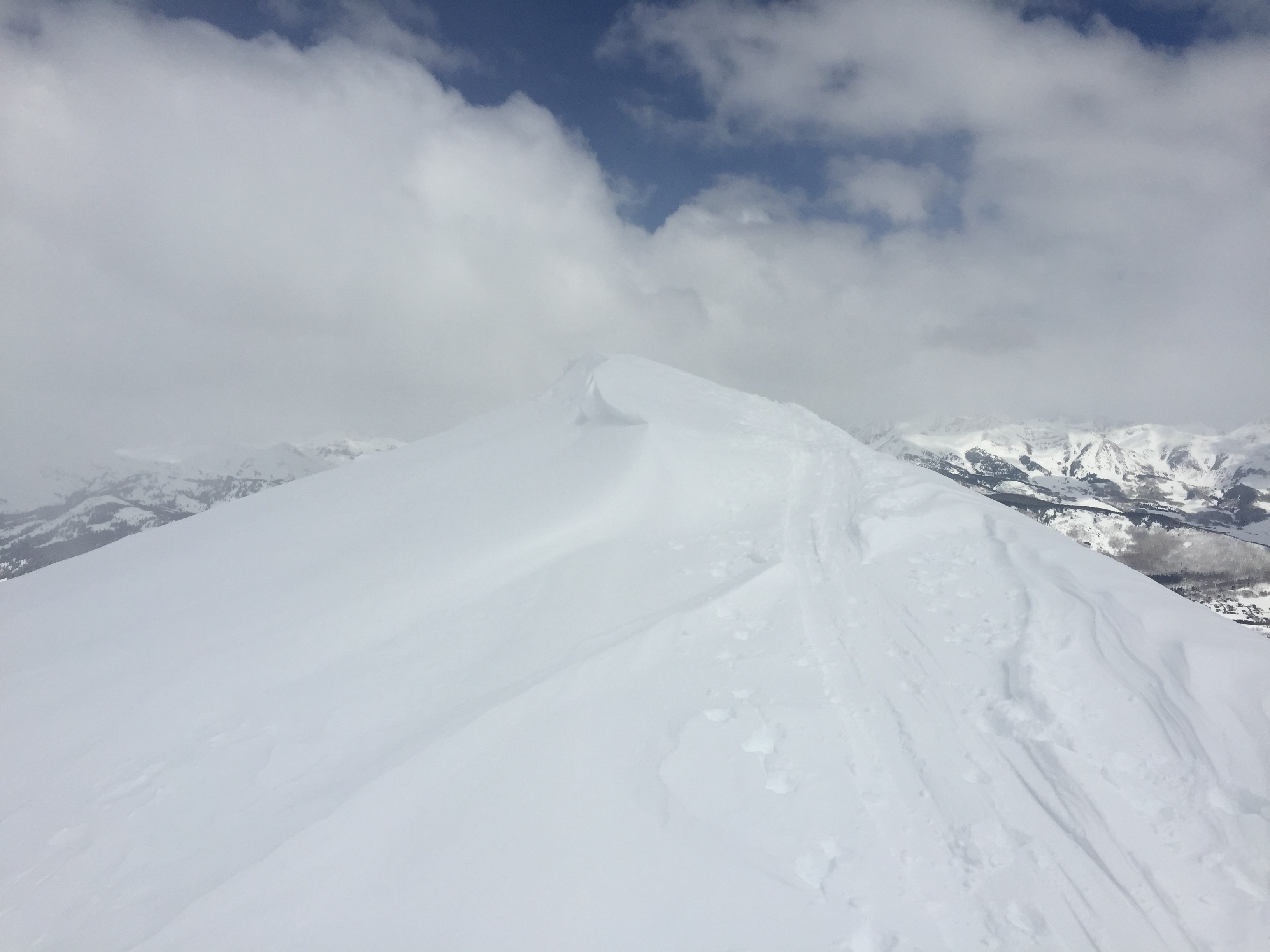 S
ummit of red lady, reverse wind loading/cornice.