Location: Paradise Divide Area
Date of Observation: 11/15/2015
Name: Ian Havlick
Subject: Mount Baldy/Schofield
Aspect: North, North East, East, South East, South
Elevation: 10,000-12,000
Avalanches: only old avalanches observed. Baldy slide Zach reported, as well as a few other similar slides down to the very earliest, slickest October snow on N-NE facing slopes N/ATL in feeder gullies of Emerald Lake Coulior, and coulior proper, which ran all the way to outlet creek of Emerald lake during last cycle.
Weather: Mostly Clear, variable non-transportable speed breeze at times but generally calm. High clouds rolled in midday, then diminished once out of the field. Fairly strong radiation, but cold in shade.
Snowpack: Mixed surfaces on all aspects and elevations travelled and glassed. In protected and non-disturbed areas (willows, glades, hollows) snowpack carries a slight slab still from our November 4-6th storm (4F-) sandwiched by a 2mm facet layer near the ground (october snow), and ~ 10-15cm of 1mm facets at the surface (November 10th storm). Varying thicknesses of wind crust from 1-10cm of pencil hard snow, with thin skim of near surface facets on top. Average snowpack depth ranged from 40-60cm.
Only surface hoar I observed was in very sheltered (from sun and wind) areas, particularly in drainages and near creeks (as one would expect). Slick wind buff dominated high elevation northerly aspects from our last system's strong NW winds as it exited.
Southerly aspects BTL were quite moist all the way to the ground, and ATL were crusty (2-4cm thick).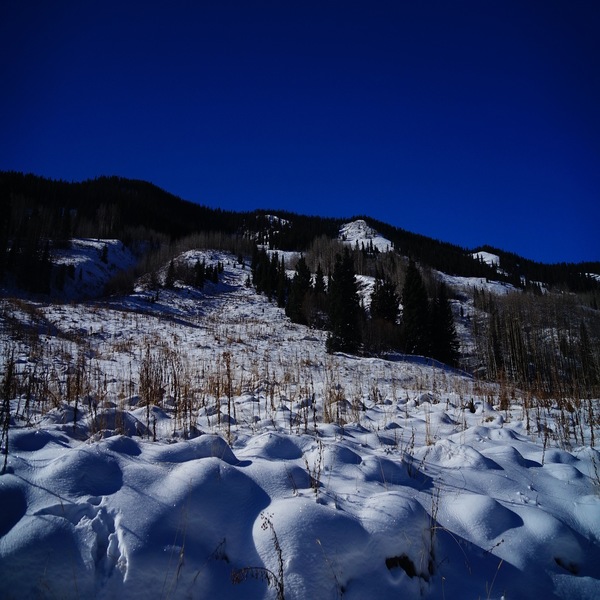 photo of snodgrass runouts (taken from road)…shows coverage and twinkle of 1-2mm surface hoar and near surface facets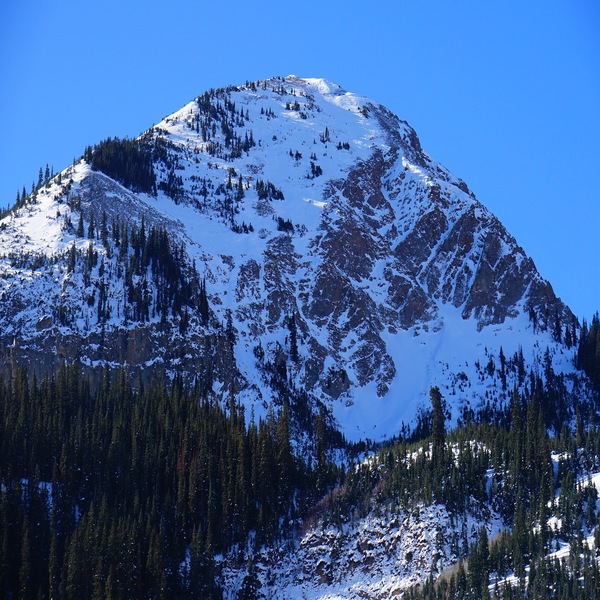 north side of Gothic…shows snow distribution…pretty windhammered..slick surfaces and isolated hardslabs
graphical pit on Mt. Baldy. ECTX..(slab broke on 26th tap)