Location: Paradise Divide Area
Date of Observation: 03/29/2017
Name: Ian Havlick
Subject: Mount Baldy
Aspect: East, South East, South, South West
Elevation: 9700-12600
Avalanches: Triggered several wet loose slides on steep (35º+) southerly facing slopes between 1430-1500 in the gut of Mount Baldy southerly bowl. These slides carried a decent punch and could tumble the unsuspecting skier or rider, and cause injury in confined terrain like couloirs. new snow 3-4″ deep running quickly on old suncrust.
Weather: Mostly clear skies, strong radiation, light to moderate NW winds early to mid afternoon. Temperatures remained fairly cold, but winds made ambient temps feel much colder.
Snowpack: 3-4″ new snow across terrain, but with strong radiation and mild temperatures, yesterday's snow 8-10″ was settling fast, to 3-4″ by mid afternoon on southerly half of compass. Moderate NW winds were transporting yesterdays snow efficiently with significant new cornice formation and windslabs directly adjacent to ridgelines up to 18″ deep. New snow was not cracking or collapsing and appeared to be bonding well with underlying snow surfaces even with strong ski cuts and aggressive turns.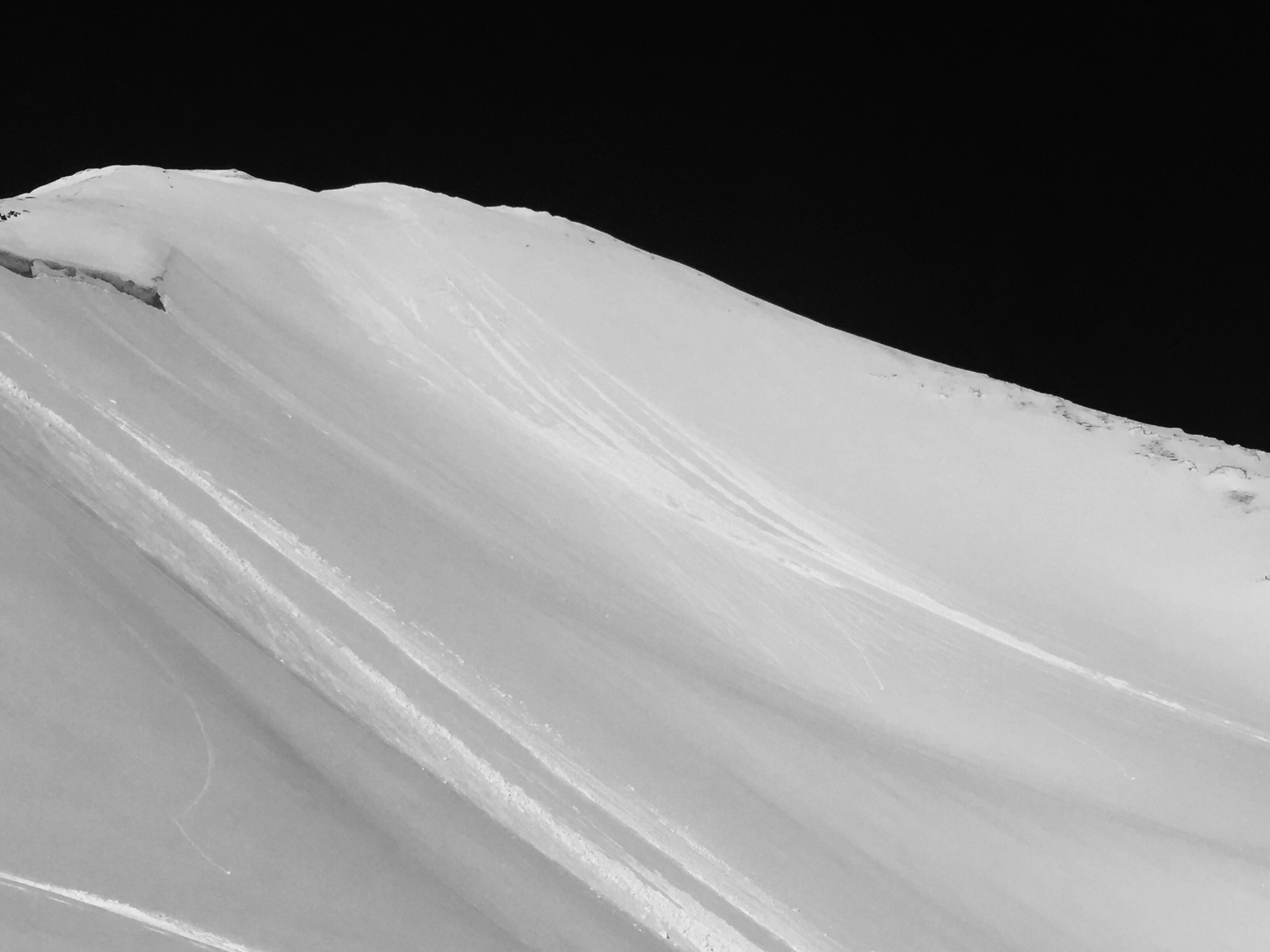 FullSizeRender-7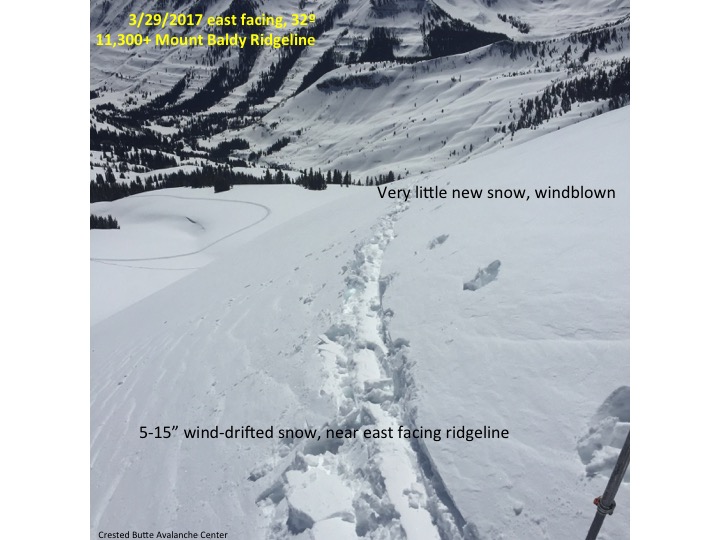 Slide51
Slide50