Location: Paradise Divide Area
Date of Observation: 02/21/2016
Name: Ian Havlick
Subject: Mount Baldy
Aspect: South East, South, South West
Elevation: 9-12,000ft
Avalanches: One large glide avalanche above upper slate past Pittsburg on a near treeline, east facing slope. Looked like significant movement since thursdays storm with clean patch between thursdays dusty snow and slab. Failure looks imminent, and would consists of entire snowpack since xmas cycle when this slope likely last slid.
Weather: Periods of high clouds and warm temperatures above freezing to treeline. Light westerly breeze 10-15mph with a few gusts into the 20mph range.
Snowpack: Snow was generally quite consolidated and supportive with minimal ski penetration, even in afternoon around 1400 with full softening and melting of crusts on south and southwesterly facing slopes. Shadier and lower angled slopes still held creamier, colder graupel and windblown dusty patches. No signs of instability.
slick E-SE-S facing slopes on Schuykill Ridge int he Slate River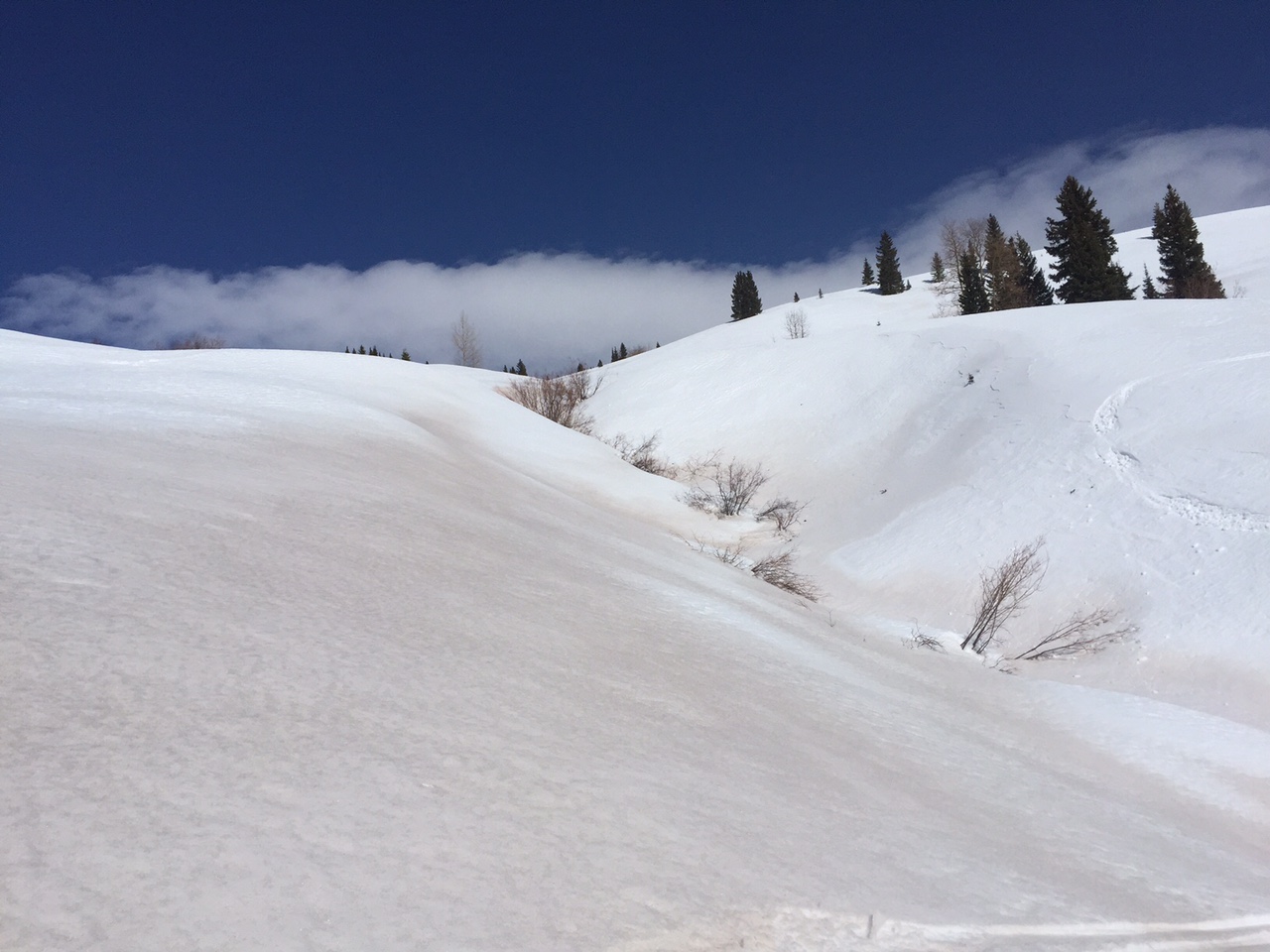 dusty snow
glide cracks/avalanche past pittsburg (NTL, E-facing)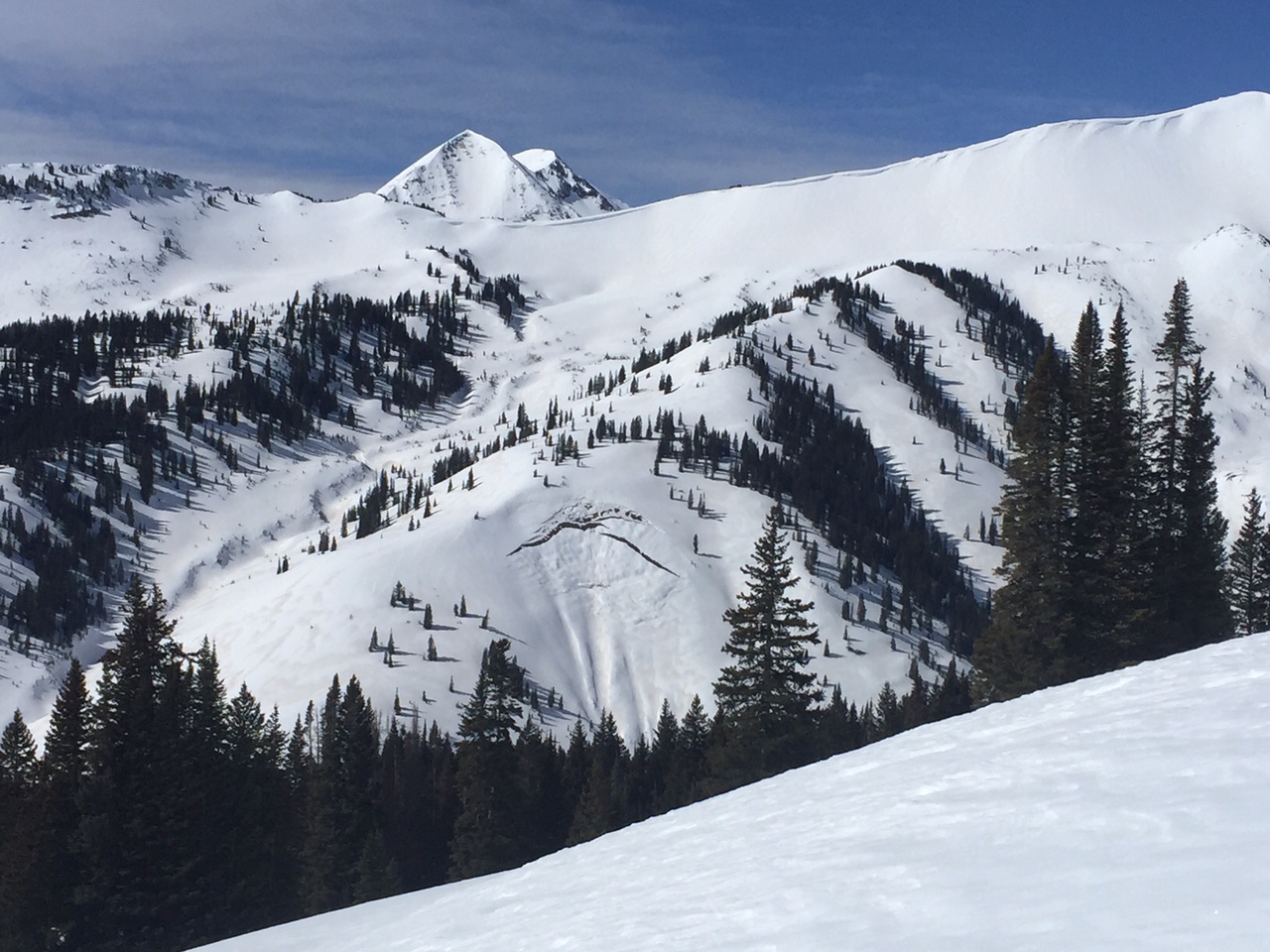 wider view of glide avalanche
2014 GLIDE AVALANCHE SAME SLOPE (courtesy Brandon Clifford)