Location: Cement Creek Area
Date of Observation: 12/24/2016
Name: Ian Havlick
Subject: Italian Mountain Ridgeline
Aspect: North, South West, West, North West
Elevation: 9000-12200
Avalanches: Did not observe any fresh avalanche activity in Cement, Spring Creek, or visible surrounding peaks.
Weather: Beautiful sun, intense solar, temps 18-25ºF. SW winds increased to strong early afternoon, died a bit, but increasing again around 1600.
Snowpack: Much different story between below treeline and above TL. Relatively deep (100cm) snowpack near and below treeline, but with ascent into more wind prone areas, snow cover became much more variable and weak. A few booming collapses on 20º, SW facing slope ~11800ft.
Profile BTL, west facing did not produce any results for propagation (PST60/100end, basal facets, ECTX), but profile above treeline, SW facing slope held 1F slab over 4mm depth hoar, ECTP12 SC. Significant wind transport and sensitive windslabs up to 12″ deep forming on NE-E facing slopes and ridgelines.
**One concern for future is widespread 4-5mm surface hoar which developed overnight above delicate suncrust/temperature crust on E-S-W facing slopes. Was destroyed by sun and SW winds on southerly slopes, but east and west facing slopes should be monitored…Could be referred to as XMAS surface hoar event.
Slide19
Slide18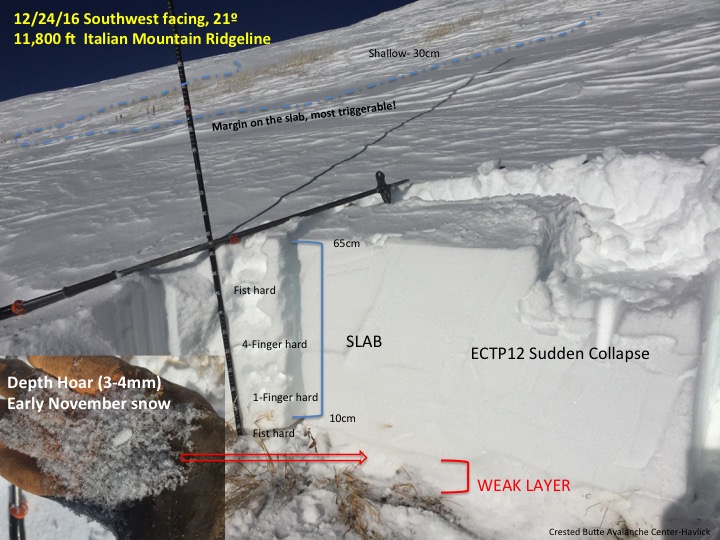 Slide17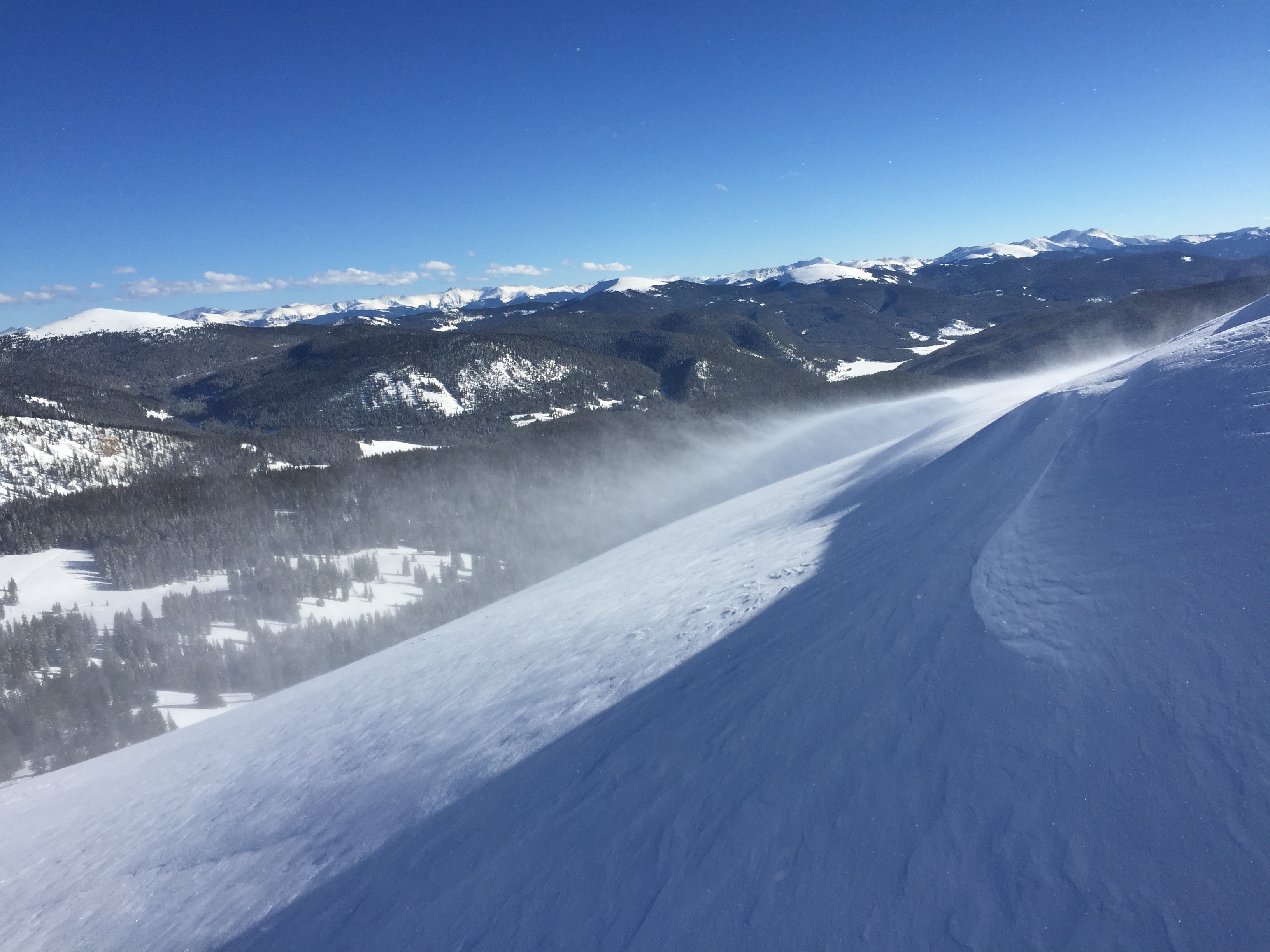 IMG_0384