Location: Kebler Pass Area
Date of Observation: 12/22/2015
Name: Irwin Guides
Subject: Irwin Tenure
Aspect: South West, West
Elevation: 10,200-11,500
Avalanches: (3) D1-D2 slides triggered this afternoon.
SS-ASu-R2-D1-O
SS-AE-R3-D2-O
SS-AE-R2-D1.5-O
all on novemeber basal facets. slab 1F in places, F-Hardness on upper half
Weather: Nearly a foot overnight of 7%. Light to moderate west winds with a few stronger
gusts. Temps stayed in low to mid 20s. Clouds continued to obscure surrounding
backcountry. Moderate snow all day, heavy at times, especially after 1300 snow
intensified and wind stopped.
Snowpack: West: Generally soft and un-cohesive new snow just slightly slabbed up with good
cracking in the top 20cm's on handshots in the morning. After lunch, snow
intensified and a route in Sunset on UWW produced three slides, one on each of the steeper features, all in previously lightly or un-travelled terrain "backcountry-like"
snowpack. Not many large collapses, or cracking, just isolated explosive results (2
avalanches, and one ski cut triggered slide that propagated 50ft above cut.
IMG_2766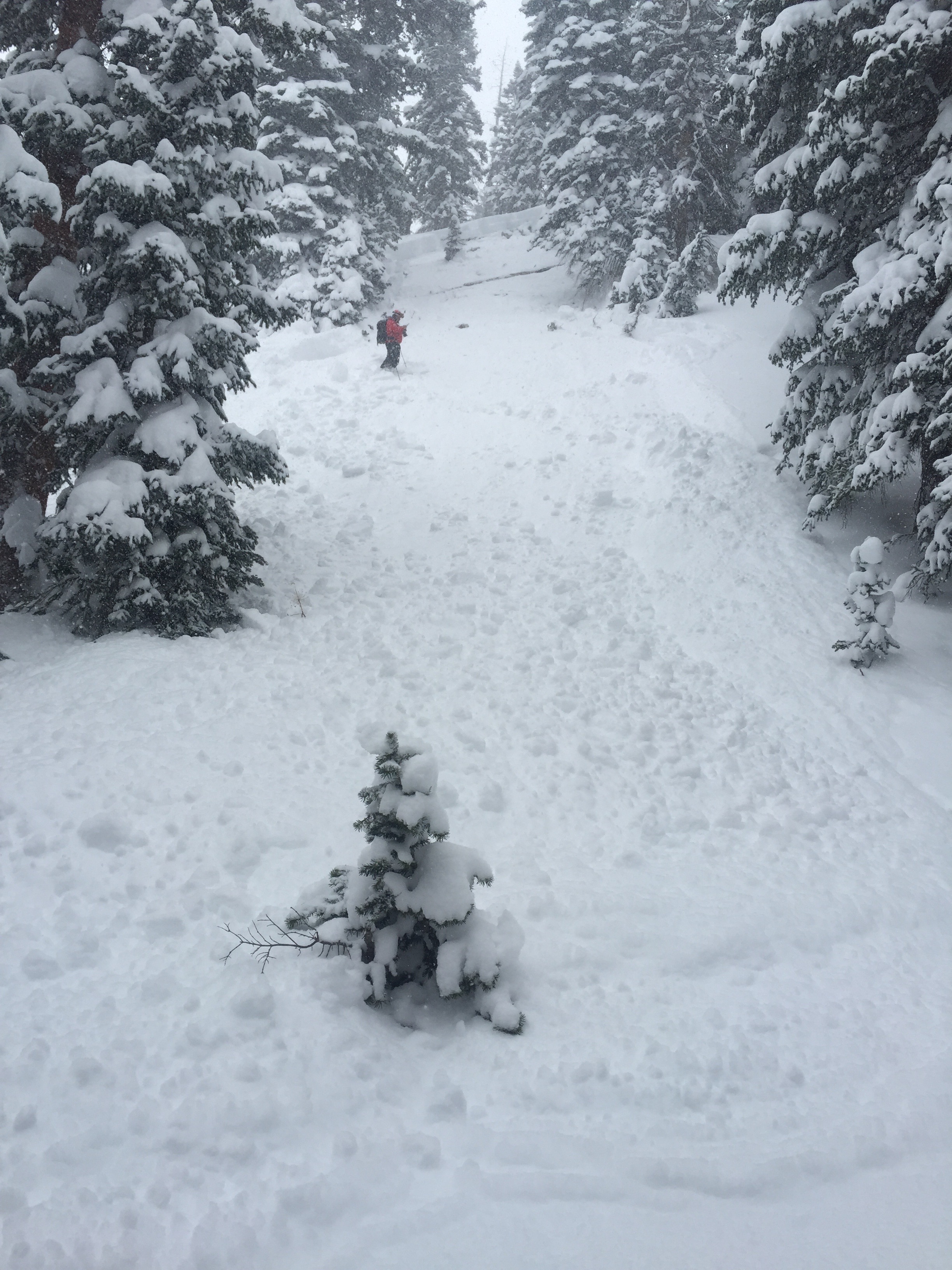 IMG_2773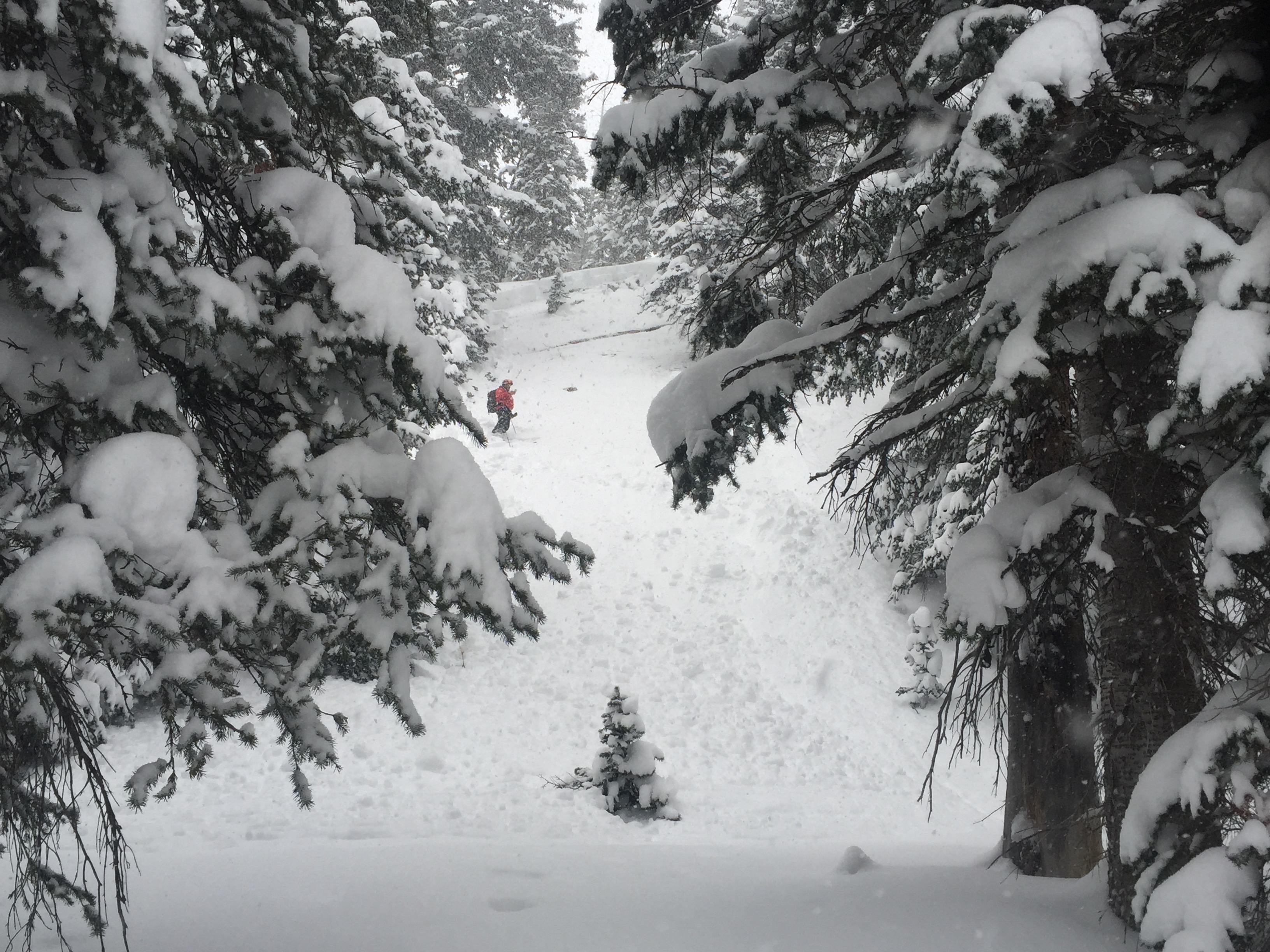 IMG_2772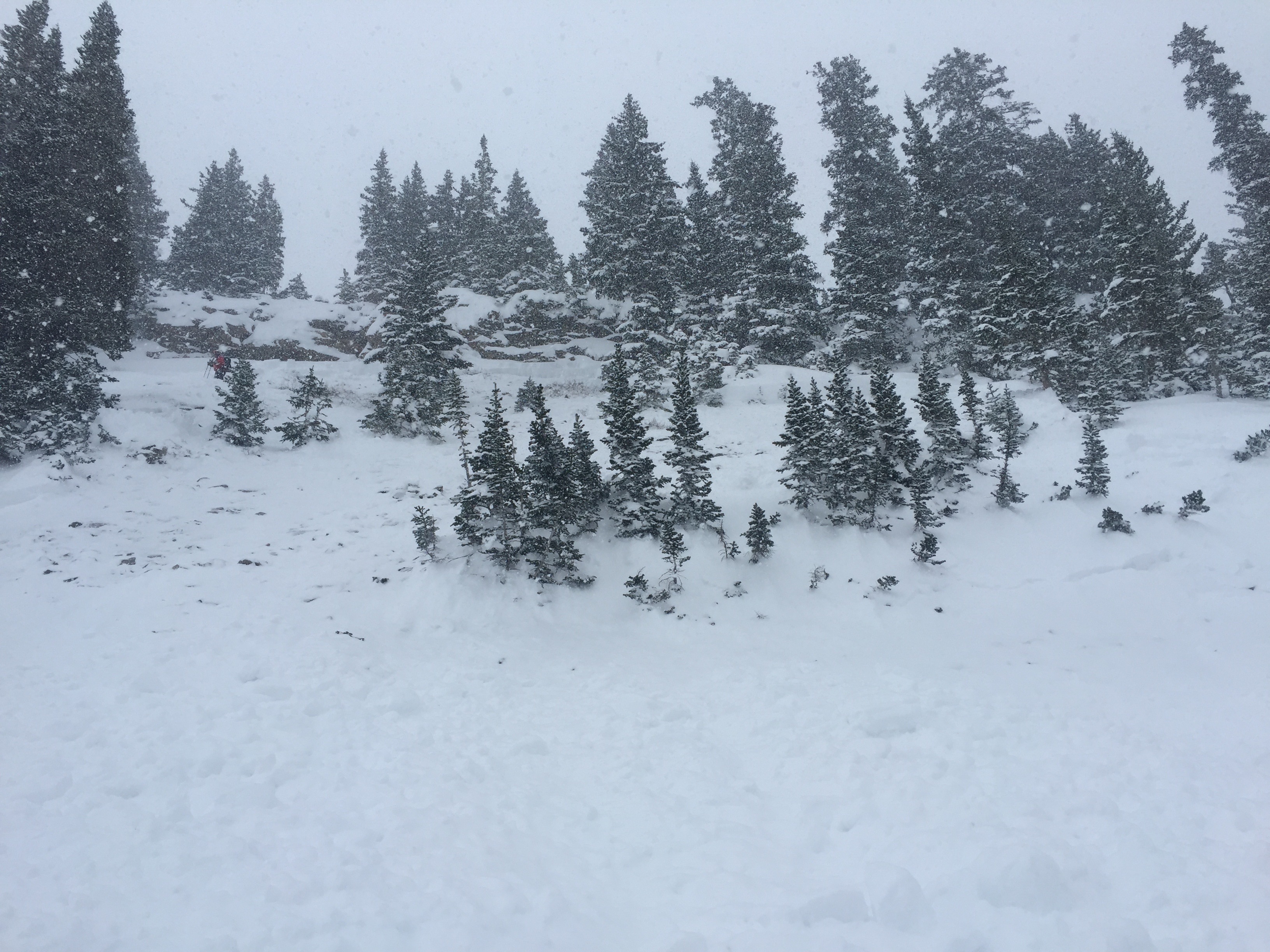 IMG_2770