Location: Kebler Pass Area
Date of Observation: 02/28/2017
Name: Irwin Guides
Subject: Irwin Tenure
Aspect: East, South, West
Elevation: 10,000-12,000
Avalanches: numerous cracking and shallow windslabs. one natural overnight in Sonic from heavy wind loading, D1, 12″ deep, 30′ wide. Explosive work did not produce significant results, despite large shots (5-12£)
Weather: Heavy snow at times during morning, gradually tapering after lunch, but still moderate snow showers. West winds 20 G60, especially in afternoon, cold temperatures with highs at ridge barely reaching 10Âo and temps at 10k topping out at 19Âo.
Snowpack: Storm total as of 1500 sits at 18″ with 1.5″ SWE. 9% density overnight, with slightly lighter snow today, created widespread slow stuffing in terrain steeper than 33Âo, shallow windslabs developing with ideal westerly winds blowing 20 G 50. New snow is variable across terrain due to wind, some places scoured to crust, others 3ft deep. BTL, snow is uniform and deep, with ski pen 30-40cm.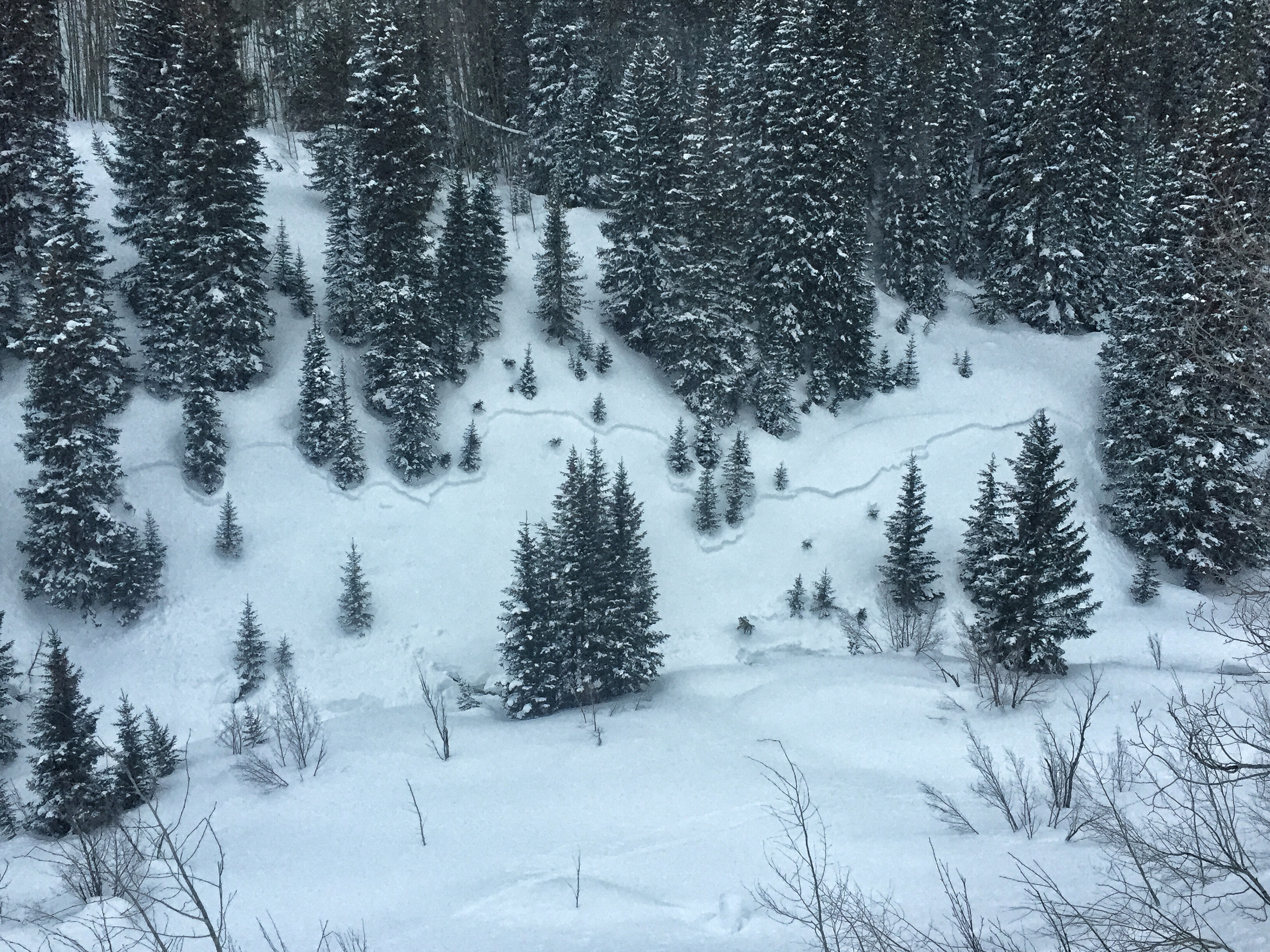 photo on drive down Kebler of North facing Coal Creek.  Suspected surface hoar near creek bottom.  notice no fracture very close to trees, no surface hoar development there due to constant longwave radiation.