Location: Kebler Pass Area
Date of Observation: 12/21/2015
Name: Billy Rankin
Subject: Irwin Snowcat Operation
Aspect: West
Elevation: 10-12,000′
Avalanches: 3 triggered Avalanches today. 2 small D-1's 30-50cm's deep only running 30-50 feet and not propagating wide. One D-1.5 with a ski cut on a suspect 40 degree rocky roll. West aspect, at 11,000′ 70 cm's deep, 100'wide, and ran 300′. SS-ASc-R3-D1.5-O on 3-4mm facets / DH.
At least 3 different naturals in the Ruby Range, Two 1.5 below the East facing cliffs in Robinson. One larger Natural on Ruby (ESE) 12,000, towards the saddle, very wide, several hundred feet probably 40-60cm's deep, guessing D-2
Weather: 5″ new overnight, Storm board at 10″. Stormy in the morning though quickly calmed down and was a mostly calm weather day with only 1″ of additional throughout the day (mostly between 8 & 9 am) winds were strong from the SW this morning and decreased to light to Moderate. Temps remained cool in the 20's with just a tiny bit of solar radiation mid day.
Snowpack: Shallow cracking and breaking up of the upper snowpack 10-20cm's deep on 2lb handsets and some ski cuts. Displacing but not really running. No other signs of instability though we mostly were in previously worked or packed terrain.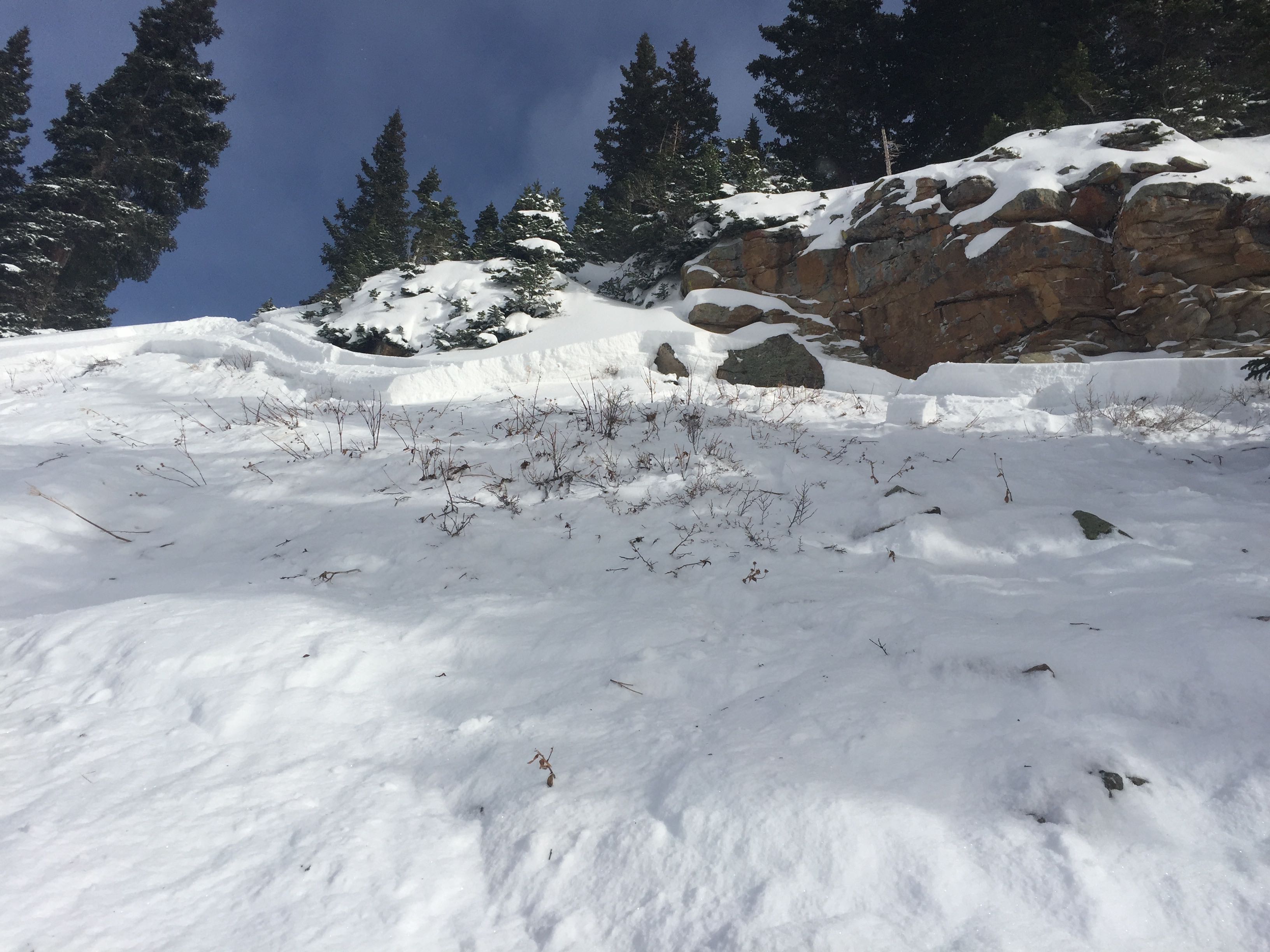 IMG_9896
IMG_9898