Location: Paradise Divide Area
Date of Observation: 03/28/2017
Name: Ben Pritchett
Subject: In the Greenhouse
Aspect: North, North East, East, South East, South
Elevation: 11,500′
Avalanches: Extensive wet loose cycle nead and above treeline producing numerous D1/1.5 slides. Examples include: Gothic Mountain SW face. Baldy SE face. Schuylkill Ridge SE and East. Whetstone E aspect (adjacent to M-chutes). Purple Palace NE.
Weather: Intense greenhouse / radiation. Temps were only in the mid 20's, but the radiation influences were dramatic.
North winds showed up as expected in late afternoon.
Snowpack: North & Northeast – dry snow surfaces in late pm. New snow failed on small facets in tilt tests, down 15-20cm.
Southeast – moist surfaces in PM, snowpack tests popped down 20-25cm on rounding facets below buried Melt Freeze crusts.
South/Southwest- wet surfaces, generating free-water that wicked/spread above the old Melt freeze crusts on steeper slopes. Extensive rills developed between 2-4pm below 10,500′. New snow was glued to the top of the crusts.
Late PM winds began to transport new snow lightly, forming soft shallow drifts just below ridgelines.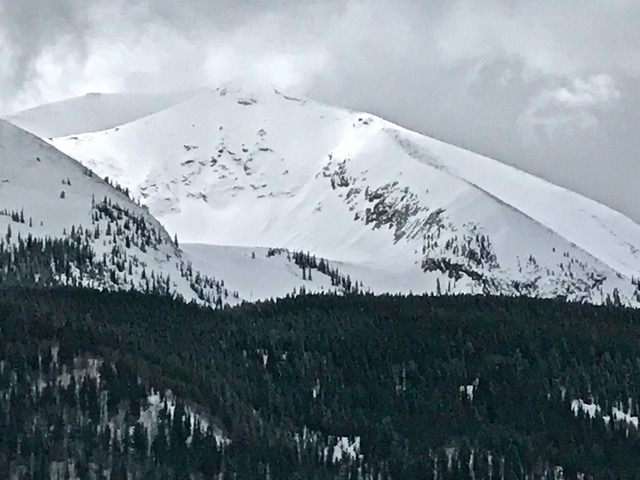 Loose Wet avalanches adjacent to Wetstone's M-Chutes.  East Aspect.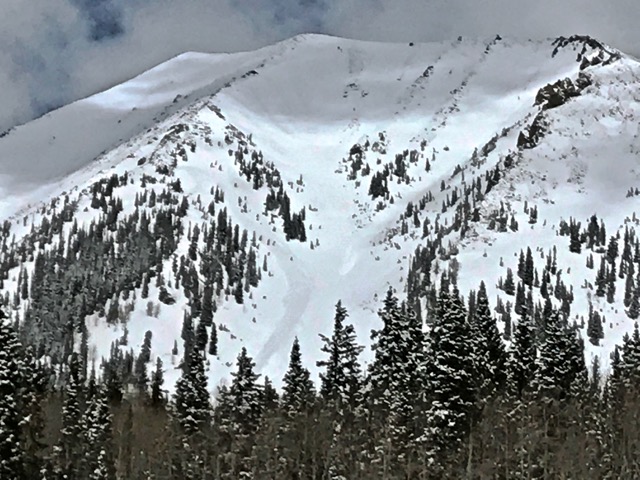 Loose Wet avalanches off Gothic's SW Face.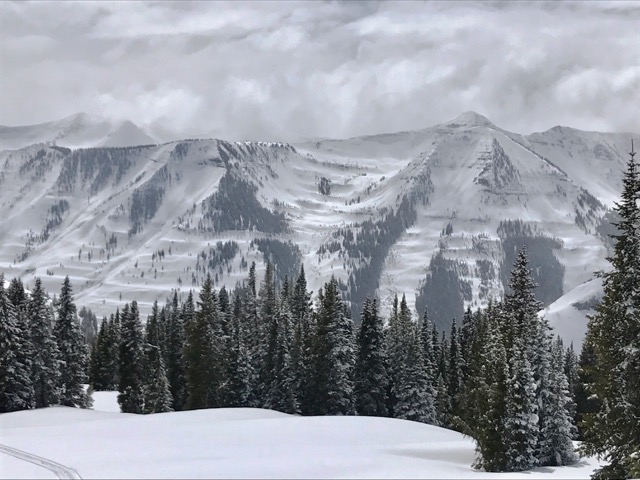 Loose Wet avalanches off Schuylkill Ridge and Schuylkill's NW satellite summit.  East aspects.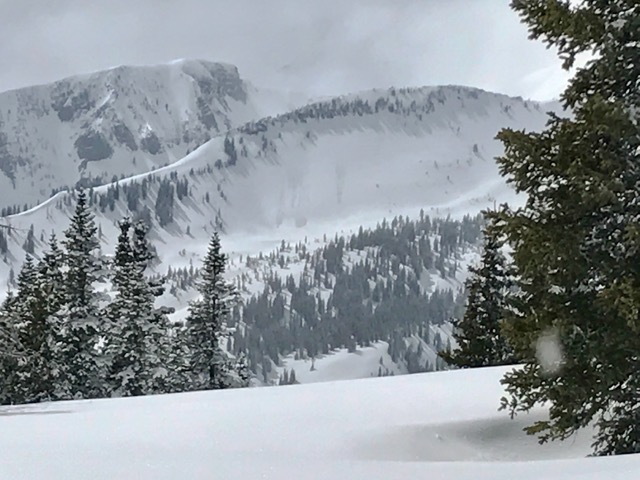 Lower Purple Palace, Loose Wet avalanches running just North of East.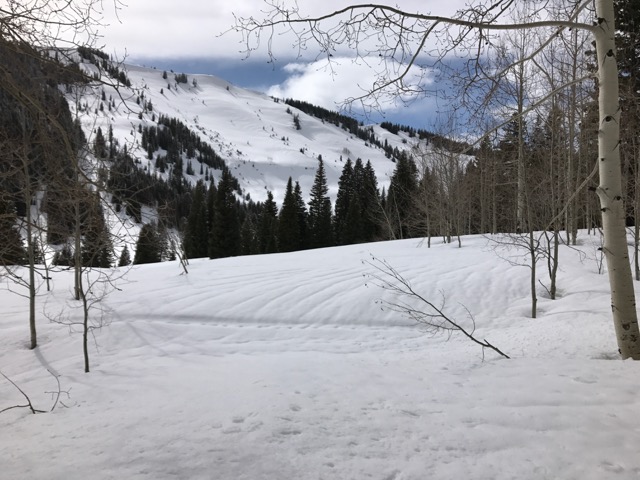 Rills developed from wet snow surfaces between 2-4pm.