Location: Brush Creek Area
Date of Observation: 03/03/2020
Subject: Fresh Natural in West Brush
Aspect: West
Elevation: 11000
Avalanches: Natural. Looks to have run late 3/2 or morning of 3/3 See pic. Also appears that the south face of Teo went again.
Weather: Clear skies. Moderate winds low in the valley to higher gusts in the alpine. Moving snow on ridge tops. Wind eased off by 1:00pm.
Snowpack: Mixed bag
Photos: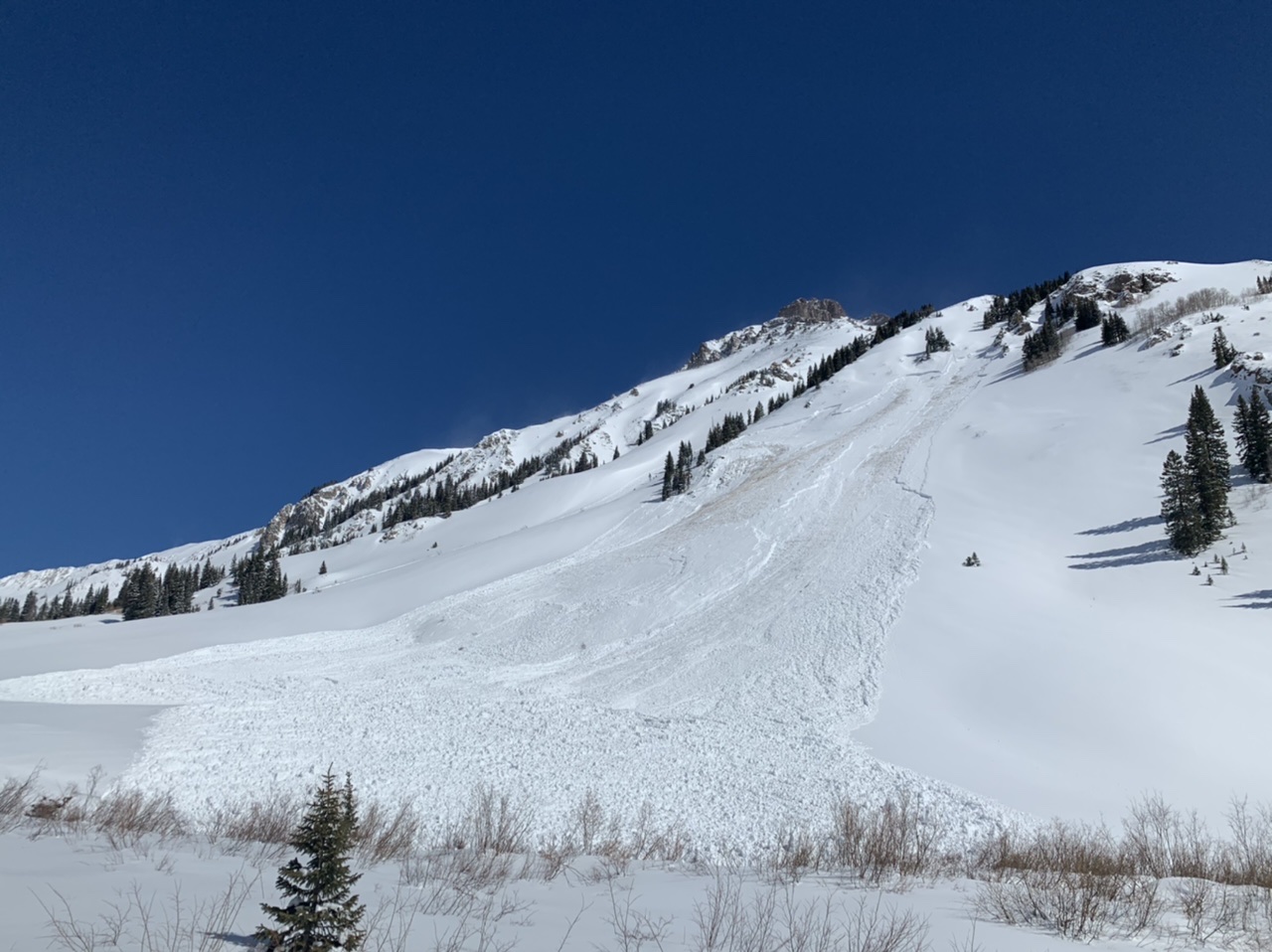 [/gravityforms]