Location: Crested Butte Area
Date of Observation: 01/06/2017
Name: CBMR Patroller
Subject: Flatiron Slide 1
Aspect: North West
Elevation: 11,400
Avalanches: SS-AE-R4-D3-O. Crown propagated 165′ across and stepped down to persistent weak layers deeper in the snowpack when the slab moved below treeline and gained momentum. Slide ran 1800′ into "Hockey Rink" and adjacent gully on skier's left beneath "Total Recall."
Weather: Clear, Cold, Calm
Snowpack: 12-24″ storm snow on wind affected layer. Previous wind events created firm, planar, bed surface.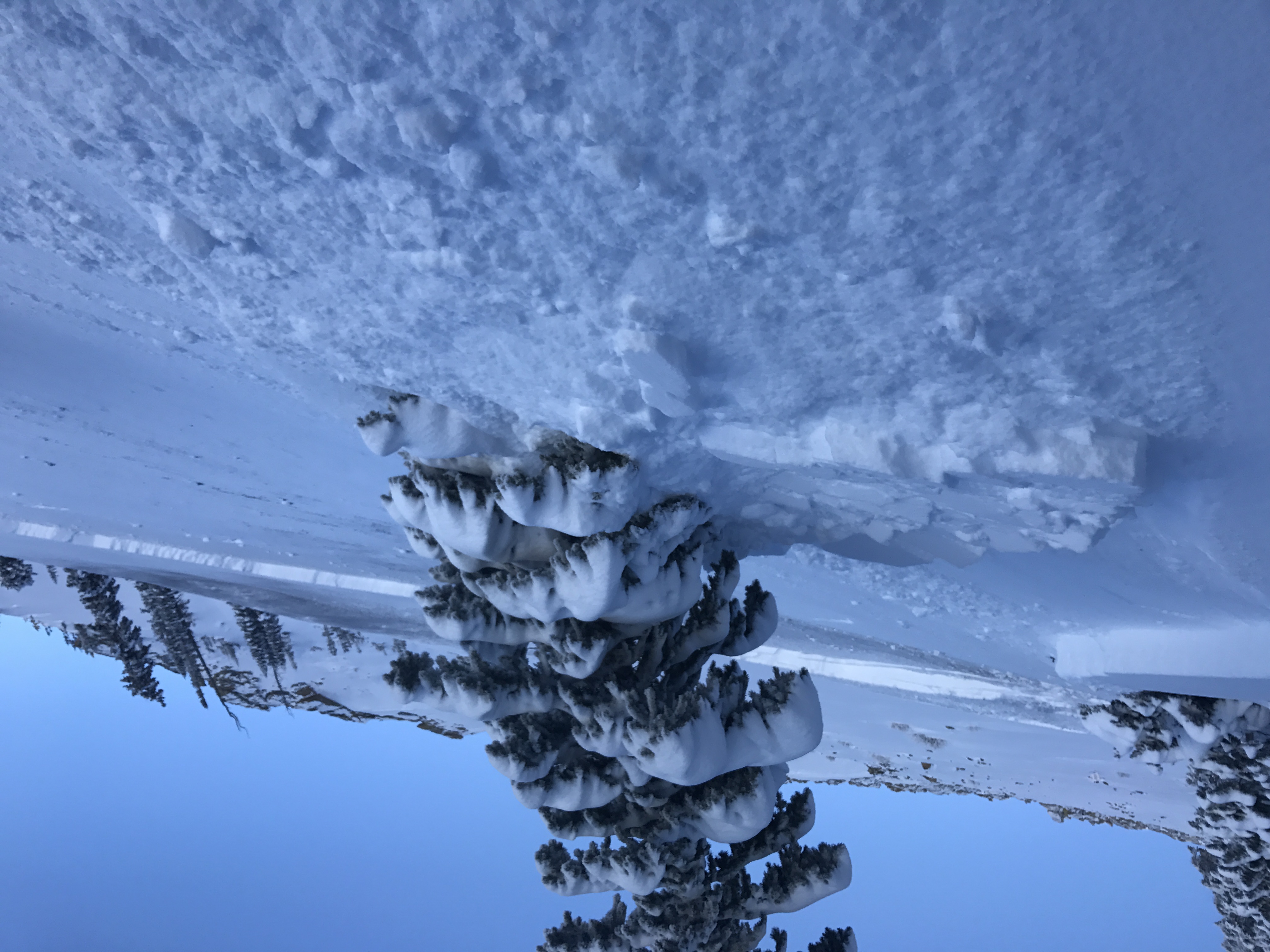 IMG_2363