From the CBAC: "The Crested Butte Avalanche Center is a 501(c)3 non-profit organization with the goal of saving lives.  Read more about us here or peruse our website. The Dan K weather station, in Elkton, CO, is one of four reliable weather stations in our forecast area. It is critical for our forecasters to monitor snowfall, wind speeds, and temperatures for an area that sees a lot of backcountry usage and has lots of avalanche terrain.  Here is a link to the Dan K station. Thank you so much for supporting our cause and helping make the backcountry a safer place"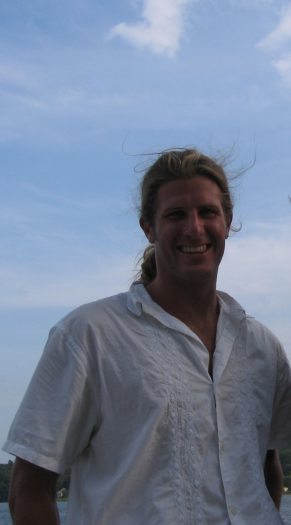 From Marcia: "When we lost Dan in 2009 we wanted to direct our family and friends to donate to organizations that represented his passions and causes. As a result of this directive, CBAC was one of the organizations who received a generous boost to their fundraising initiative. Our request was that the funds not be absorbed by the regular daily operations but designated in such a way that a lasting memorial to Dan would commence. The director of CBAC (Crested Butte Avalanche Center) worked closely with us and mentioned the dream of a weather station. Our family became very excited at the prospect of such a lasting tribute to Dan and chose to fund the balance of the project in Dan's memory.
Dan K's weather station collects data on a variety of environmental conditions, including wind, temperature, and snowfall.  Dan became very passionate about avalanche safety and education.  Dan lost a close friend in an avalanche in Steamboat and since that tragedy, he became dedicated to educating and assisting others to safely enjoy the wilderness. In 2008, Dan traveled to Alaska to take part in a wilderness first aid and rescue training program and became certified as a heli guide. He was always interested in the weather patterns, so that he could be prepared to enjoy the next snowfall.
Knowing the history of the previous storms, wind velocity, and daily high temperatures between snowfalls should assist others in understanding the snowpack which is important to safety when exploring the backcountry.
The Dan K Weather Station incurs annual maintenance expenses to repair damages caused by weather and varments.  Your generous donation will guarantee that the weather station continues to provide accurate data so that back country skiers will enjoy living Dan's dream and safely return home to ski another day.
The Krajewski and Legere families thank you for your support and hope that you will live each day to it's maximum and think of Dan each time nature makes you smile.
Ways to donate:
You can mail a check to Crested Butte Avalanche Center, PO Box 2351, Crested Butte, CO 81224.  Write Dan K Donation in the memo line.