Location: Crested Butte Area
Date of Observation: 03/08/2017
Name: Ian McConnell
Subject: Coneys Avalanche
Aspect: North, North East
Elevation: 10200′
Avalanches: observed natural slide ~1-2 days old; NE aspect; 10500′; D1, R1; crown roughly 150′, running 200m
triggered after rollover about 2/3rds down coneys right. 10200′, D1.5, R1.5, AS, windslab broke on near surface facets; 20′ deep 100′ wide crown, running 100m, 35-36 degree slope
Weather: Clear; moderate winds out of the NW; temps around 3 degrees C
Snowpack: snowpit on similar aspect and elevation yielded CTM (7, SP), breaking on buried SH interface. HS observed at 260cm
Coneys ridgeline heavily wind affected; observed sastrugi and loading throughout N-NE aspects.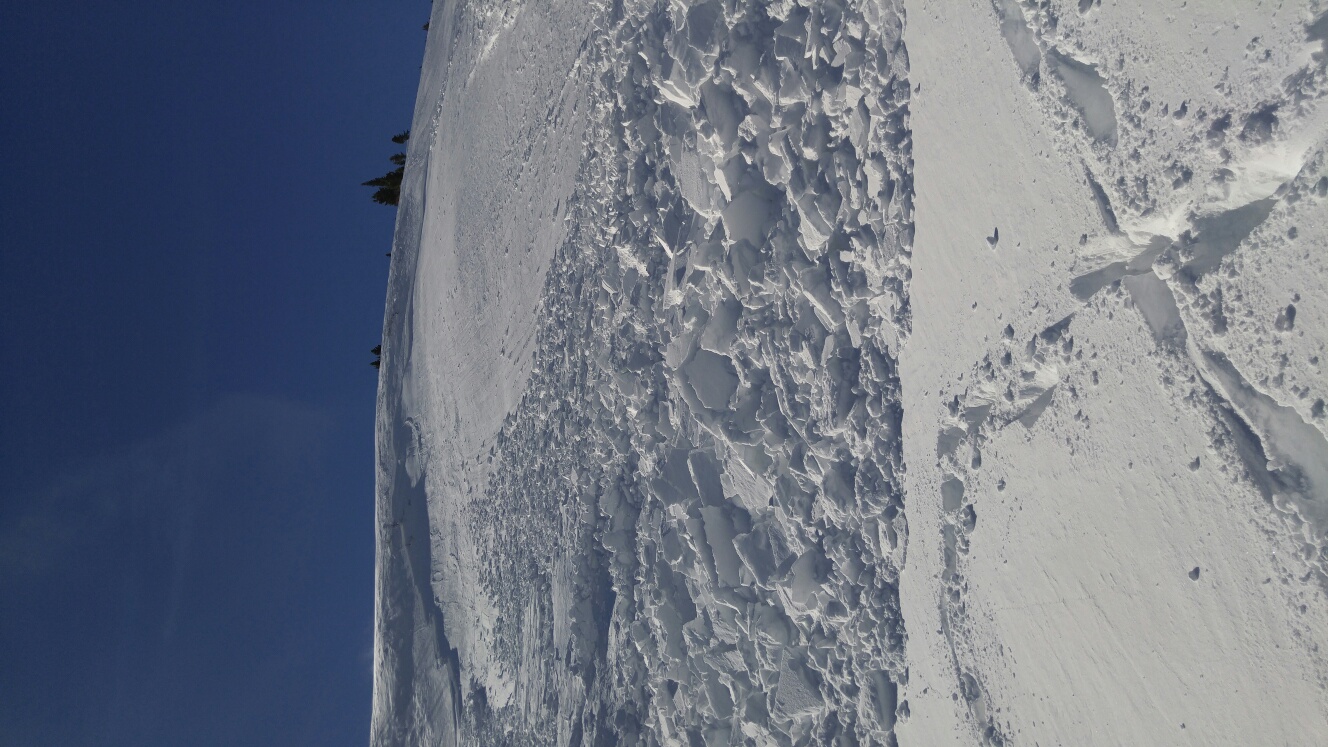 avalanche-2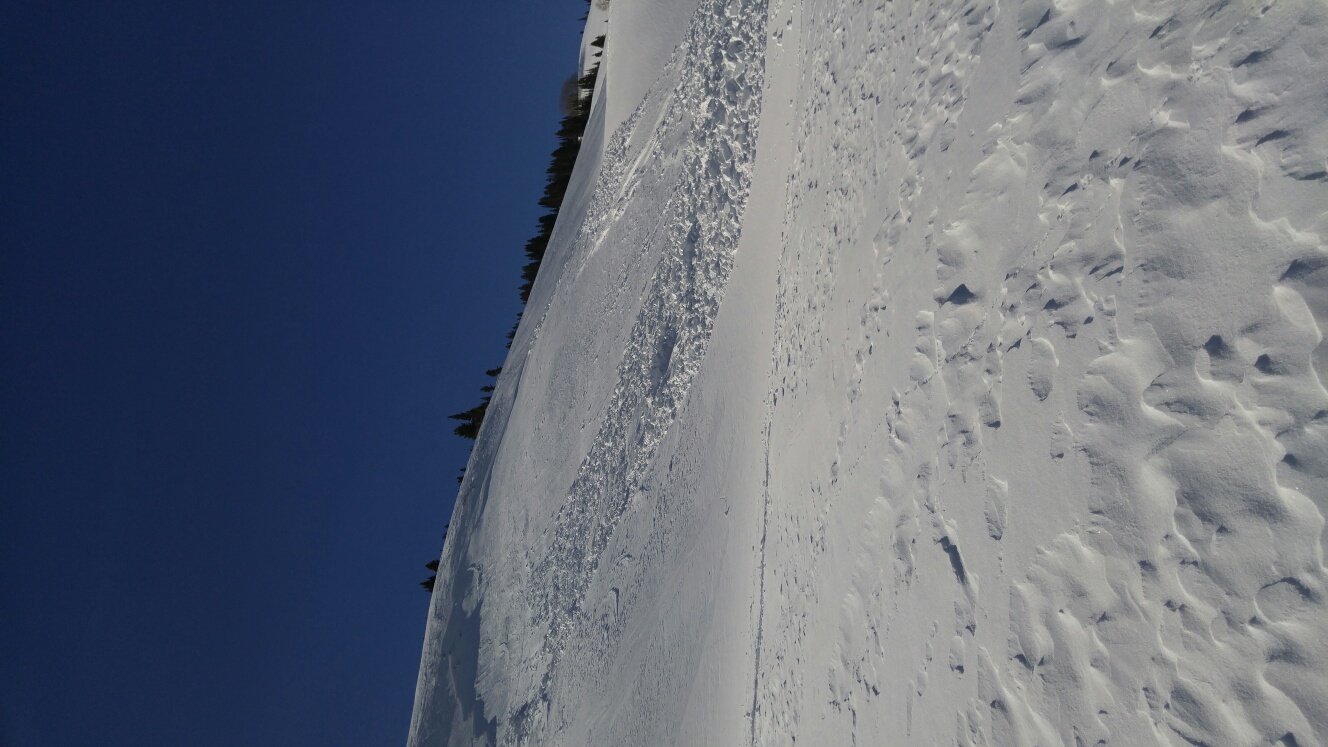 avalanche-1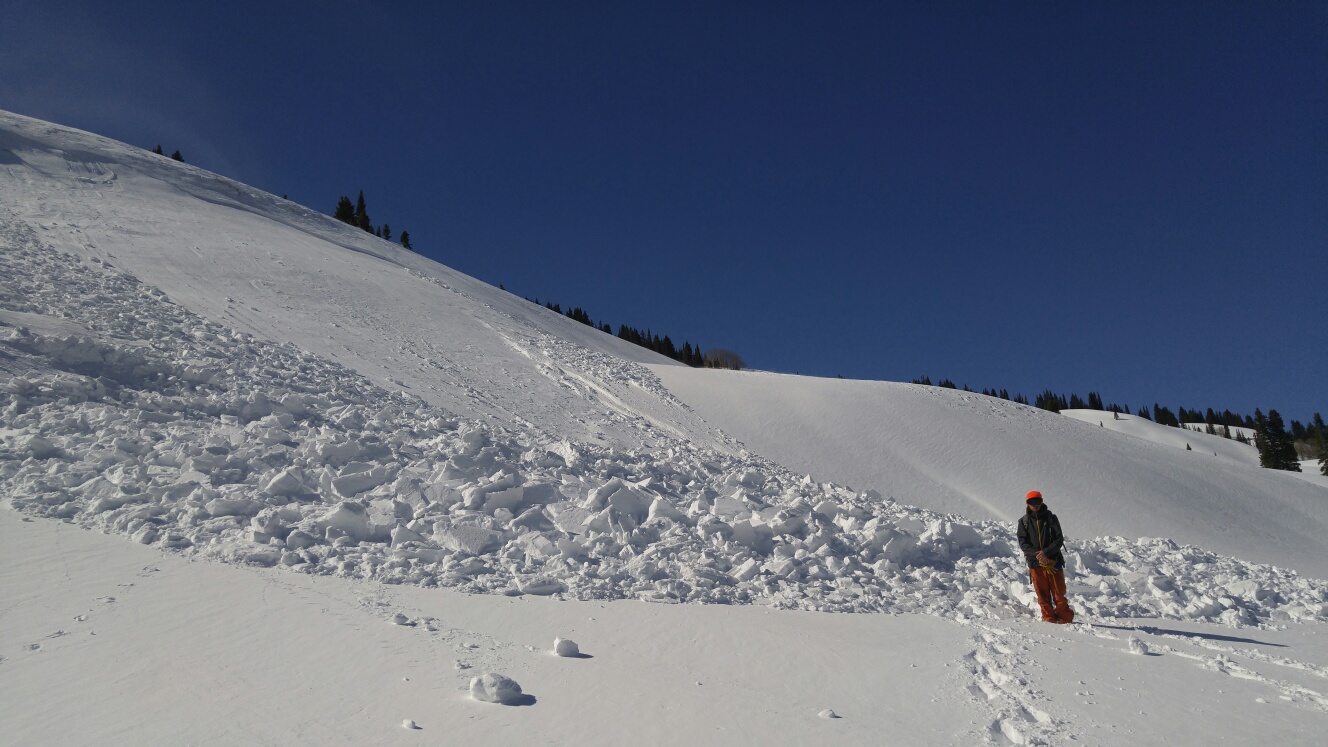 avalanche-3