Location: Cement Creek Area
Date of Observation: 12/31/2016
Name: Ian Havlick
Subject: Cement Creek to Point 12251
Aspect: North, South West, West, North West
Elevation: 10,000-12,250
Avalanches: Observed several fresh windslabs from wind earlier this week on E-SE facing slopes, one D2, but far away and hard to photograph.
Weather: Clear, Sunny, Calm. Intense solar. temps ranged between 0-15ºF
Snowpack: Still a relatively deep snowpack out cement creek. Near and above treeline areas definitely still hold concerning structure and producing concerning long column results. ECTP18 SC at basal facets in 85cm pit at 11,800ft, at alpine transition was concerning. PST80/100arr 20161127. Key word is variable! some places scoured to ground, others 250cm+.
Xmas surface hoar distribution is spotty, but present. Found in meadows BTL, 15cm deep from surface. 2-3mm SH. shovel tilt produced clean shears but slab not stiff enough where I tested to see propagating ECT results.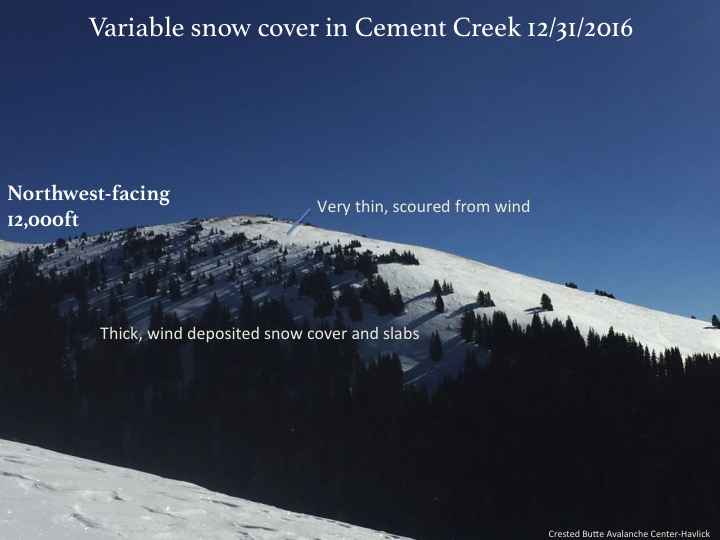 Slide20