Location: Cement Creek Area
Date of Observation: 02/01/2016
Name: Ian Havlick, Zach Guy
Subject: Cement Creek
Aspect: East, South East, South, South West
Elevation: 8500-10000
Avalanches: See video. Counted about a dozen natural avalanches in steep terrain, running far, and all looking to break near or below new snow/old snow interface on small grained facets. Not on weakest depth hoar near ground. Investigated one slide, 50cm deep, running this morning. Steep (42º), east facing, below 29th meltfreeze layer. Interestingly enough, did not observe any avalanches on northerly facing terrain. Also observed 2 slides, east-southeast facing running on hillside across from cement creek ranch, with soft slab debris running across road.
Weather: Mild, humid, light snow S1 all afternoon, S1+ at times. Light WSW winds up valley 1300-1600, noticeably colder last hour or so, temperature on car dropped from 31 to 19 in few hours.
Snowpack: New snow 15-20," deeper farther up valley. 1-2″ inches new accumulation between 1300-1600. Light to moderate winds were transporting snow in more exposed areas. Only travelled below treeline today, on southerly facing slopes. Booming collapses, cracking, easy to initiate fractures and small slabs on steep features.
20160201cementslide1
20160201cementsign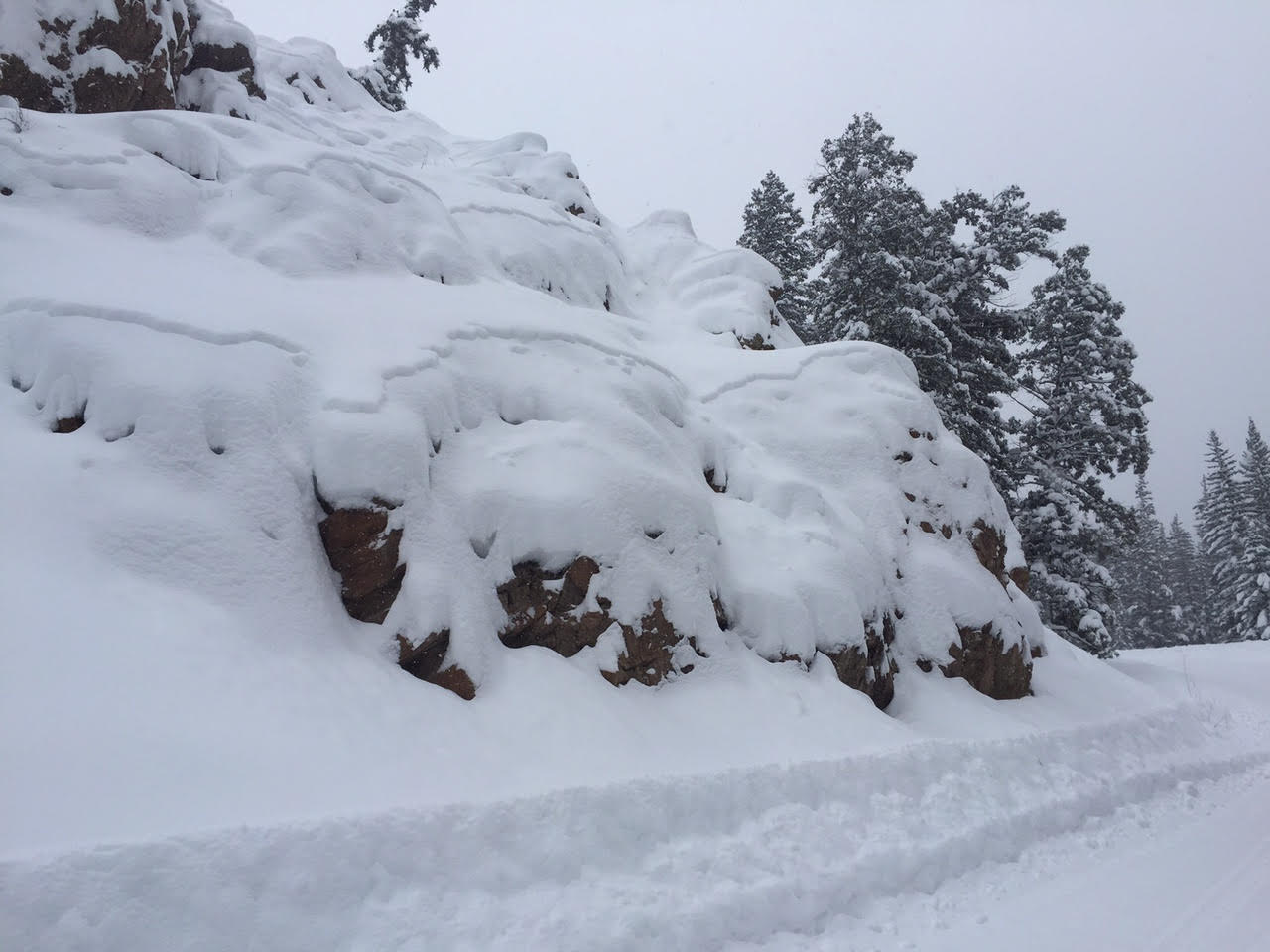 20160201cementpillows