LOCATION: Brush Creek Area
DATE OF OBSERVATION: 03/14/2015
NAME: ADB
SUBJECT:
ASPECT:
ELEVATION: BTL/NTL
AVALANCHES: Rollers on open sunny slopes.
Attached avalanche photo from last cycle (7 to 10 days ago). Interesting, as this slide is along the road at Canal Trail. Didn't see animal tracks and it's a very small slope but convex and NE facing.
WEATHER: Clear, calm, hot
SNOWPACK: Trace of new snow. BTL-some graupel. Snow became very wet in the afternoon.
UPLOADS: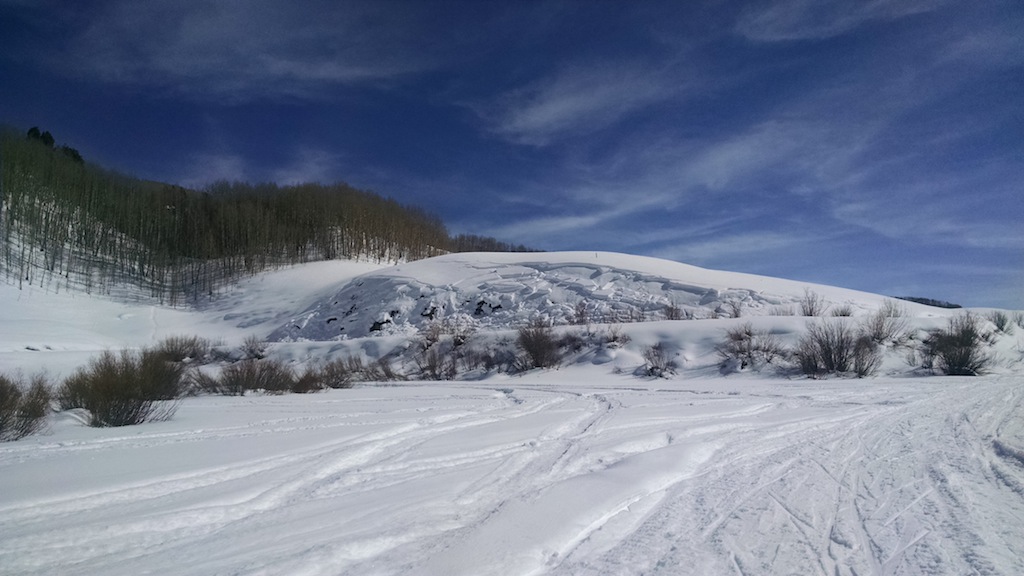 IMG_20150314_155658263