Location: Paradise Divide Area
Date of Observation: 12/30/2016
Name: Ian Havlick
Subject: Augusta Cirque Tour (Cascade, Mineral Point, Augusta, Unnamed 12104)
Aspect: North East, East, South East, South, South West, West
Elevation: 9400-12550
Avalanches: none observed.
Weather: Mostly sunny, strong radiation, becoming windier and cloudier from WNW by 1300. High temps in mid teens at 12,000ft.
Snowpack: Pretty encouraging snowpack across areas travelled today. Definitely evidence of significant wind transport, wind sculpted snow surfaces. Dug one profile, 10,800ft, near treeline, 33º, south facing. 150-200cm deep, right-side up snowpack, majority 4F-1F-P. Tested 12/22 interface with PST. no propagating results (PST60/100arr 20161222). Travelled steep, windloaded features with no cracking, no obvious instabilities.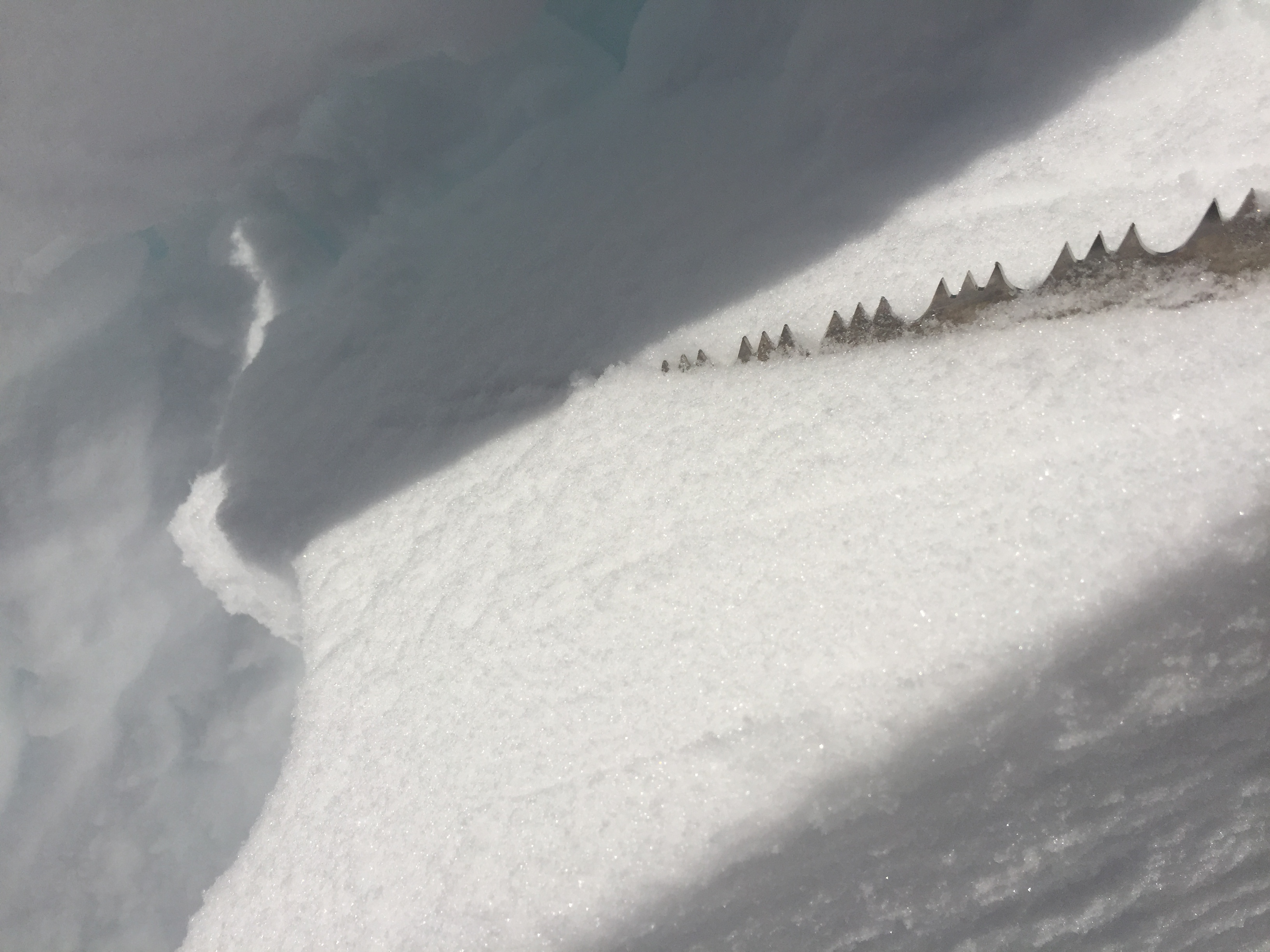 Xmas surface hoar lying flat (good!) found as "ghost layer" when dropping column after tests.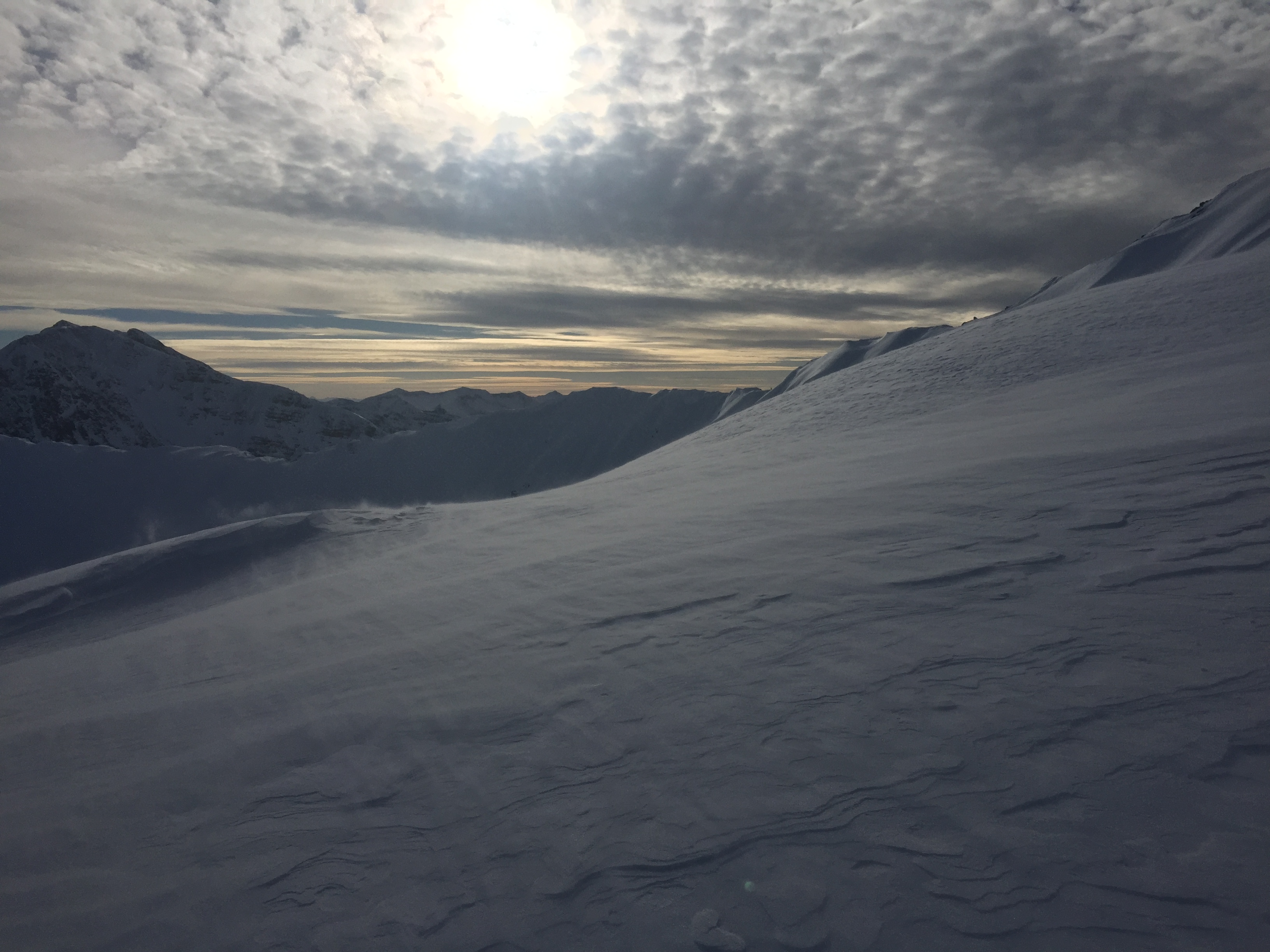 Moderate wind transport at 12,000ft below Augusta