Location: Kebler Pass Area
Date of Observation: 12/19/2015
Name: Ian Havlick
Subject: Anthracites
Aspect: North, North East
Elevation: 10500-11500
Avalanches: observed small windslab (50′ x 10-20″ deep) on NE facing slope in extreme terrain on Whetstone, as well as similar size windslab on SE facing slope at ridgeline in Anthracites.
Weather: Overcast, with cold morning but warmed nicely. Light SW breeze at ridgetop today. Solar was present but not intense.
Snowpack: Travelled standard uptrack in Anthracites, snowpack was consistent 80-120cm deep, most notably a very widespread layer of surface hoar from last night's cold, clear, calm night. Surface hoar 4-6mm, and present in shorter pungey trees all the way to branches. In darker timber SH was NOT present. Also evident was drifts in trees from strong NW winds last few days.
See video for test pit results. ECTX, and ECTP30 – sudden collapse at ground on 3-5mm depth hoar.
no signs of instability today aside from spooky pit results.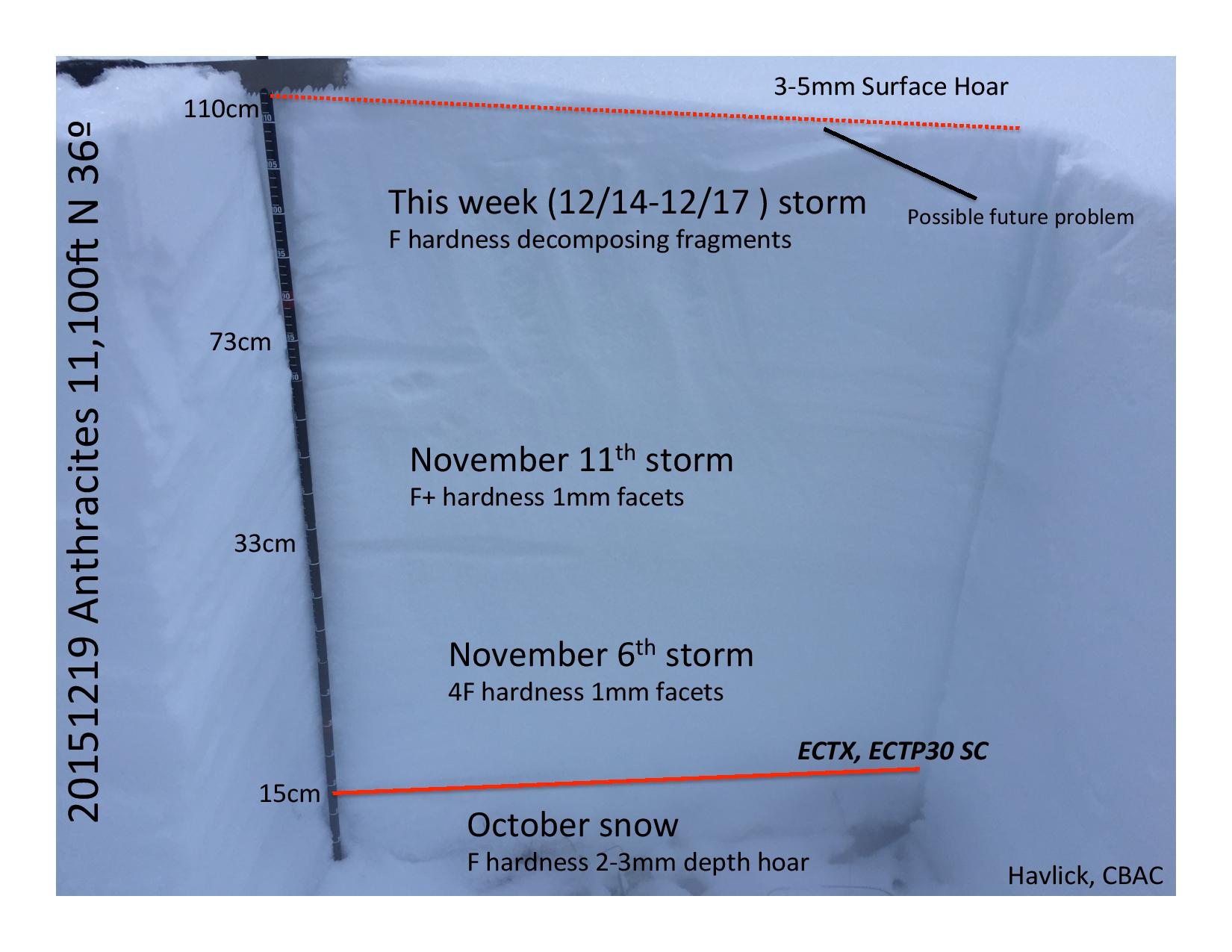 Anthracites20151219_graphicalpit_Havlick-page-001