Dec 20th- Wendy Wagner of the Chugach National Forest Avalanche Information Center.
Jan 7th- Dragons in the snow with Craig Gordon and Ed Power.
Jan 21st- Drew Hardesty, On the nature of forecasting… And why we get it wrong.
Feb 4th- Starr Jamison, Life after the Avalanche.
Feb 18th, 7-8:15 pm – Anne St. Clair, Canadian Forecaster Insights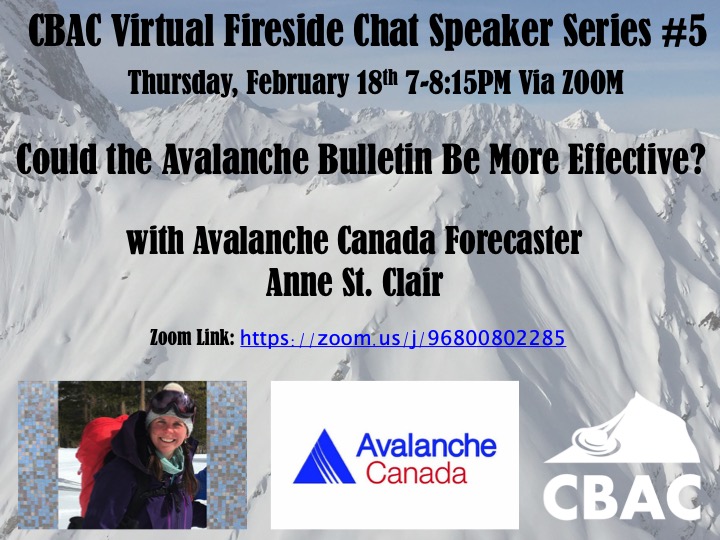 March 18, Jacks Hutchinson. Left of Whumph and Avy Dogs. zoom link.
Our final Virtual Fireside Chat of the season is this Tuesday.  Dr. Erich Peitzsch, with the U.S.G.S., will be joining us from Glacier National Park, where he has been conducting research on wet avalanches, using drones to study the snowpack, avalanche fatality trends in the U.S., and more.  Join us at 7 p.m. on April 13th at this link: https://zoom.us/j/94179033141
RECORDING: Passcode: Rzn5Wv$5