LOCATION: Crested Butte Area
DATE OF OBSERVATION: 02/08/2015
NAME: Zach Guy
SUBJECT: Washington Gulch
ASPECT: North East
ELEVATION: 9,900 ft
AVALANCHES: None.
WEATHER: Warm, clear, no wind.
SNOWPACK: Low angle south aspects held wet grains/ wet facets to the ground. Isothermal snowpack, 50 cm deep or less. Ski pen was nearly to the ground.
North and northeast aspects held entirely faceted snowpack, with about 2-4″ of DF at the surface. Boot pen to the ground, ski pen nearly to the ground. Melt-freeze crusts formed as far as 70* ENE aspect on steep slopes. Further north still dry.
I dug a pit below a heavily windloaded ridgeline, NTL type of snowpack. The new persistent slab over Jan 30th facet layer is 20 cm thick, and was unreactive in the pit, but produced localized cracking about 5 feet wide. The December 13th facet layer was 40 cm deep under a 1F slab, still propagating under moderate loading steps (ECTP15), and the depth hoar failed while isolating the column but this wasn't a repeatable result, about 100 cm deep. This structure was isolated to just below ridgeline. About 20 yards downslope, it abruptly changed to fully faceted snowpack, with now persistent slab concerns.
UPLOADS:
Presentation1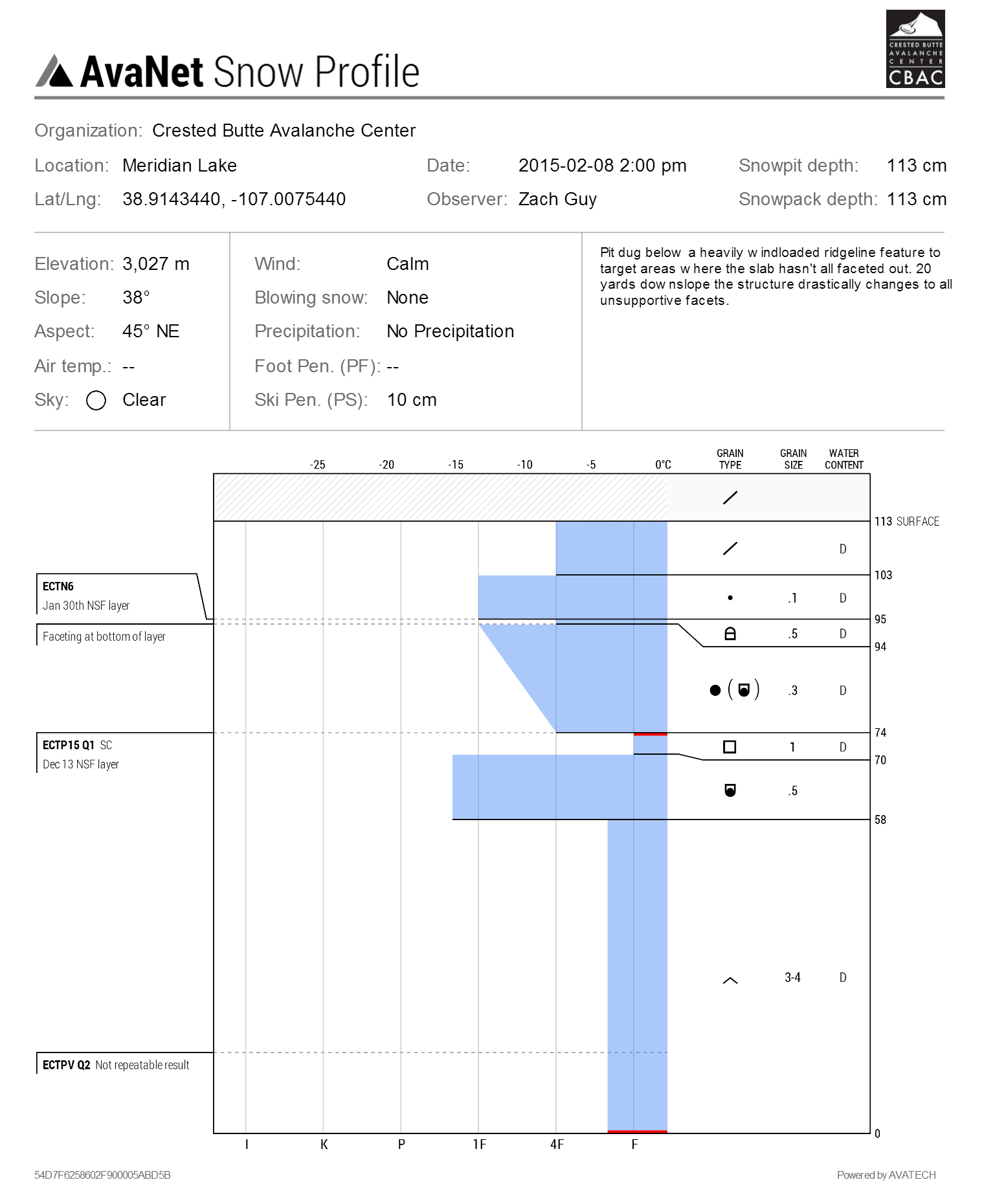 profile