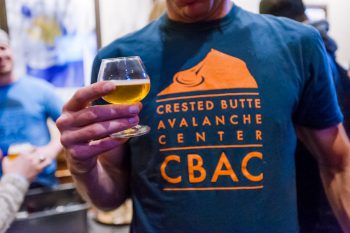 January 26th, 2018. 6-9 p.m.
Mallardi Theater at the Old Town Hall bus stop in Crested Butte.
In its 5th year of outrageous fun.  Copious amounts of delicious beer on tap. Satisfy your taste buds and support the CBAC!
$25 Entry, $20 for CBAC Members.
Raffle!  And Members Only Raffle!