Location: Kebler Pass Area
Date of Observation: 12/23/2016
Name: Zach Guy
Subject: Dense snow at Irwin
Aspect: South, South West, West
Elevation: 10,000 to 12,000 ft
Avalanches: Skier triggered a handful of small storm slabs, up to 8″ deep and 150 feet wide in the morning, D1 in size. 3 natural soft slabs in the Ruby Range, easterly aspects ATL, all small in size, probably failed on graupel layer. SS-N-R1-D1-S. Good views from Scarp Ridge of the Southern Ruby Range and Peeler Basin, and no other avalanche activity from this storm observed.
Weather: Calm winds, few to broken skies, mild temps…greenhouse at times.
Snowpack: 12″ of dense storm snow (1.25″ SWE), some reactive graupel layers mid storm. Skier triggered wet roller balls on steep southerlies and a thin crust formed.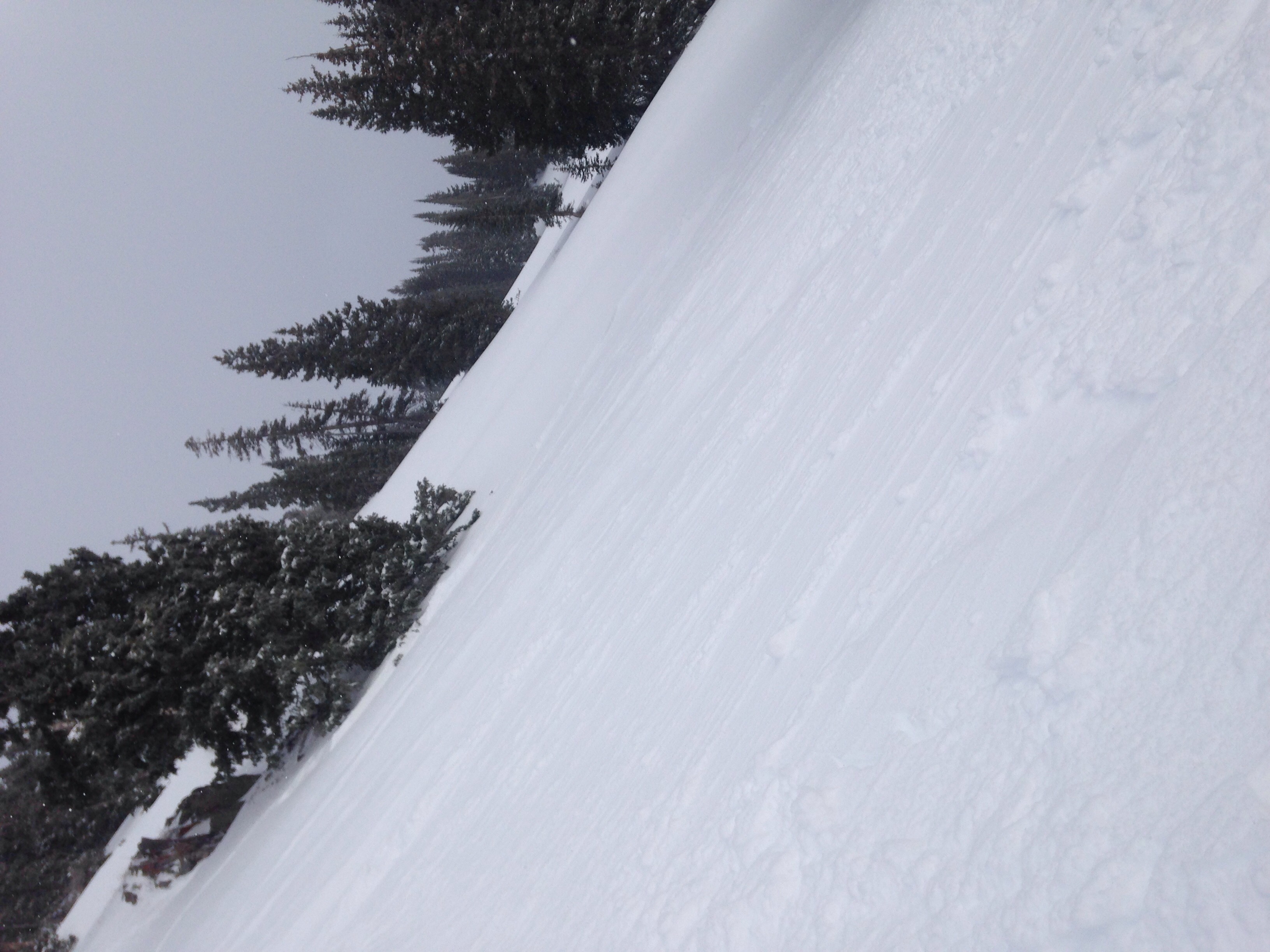 IMG_0337